A Lovely Lady
July 12th, 2017 by Proprietor
She was everyone's mom, the mom everyone wanted to have as their mom, and a woman of many mysteries. Carol Brady, played by the great Florence Henderson, was a sitcom mom whom everyone could identify with. Kind, gentle, and nurturing to a fault, but also one who knew how to lay on a guilt trip or punish wrong doing.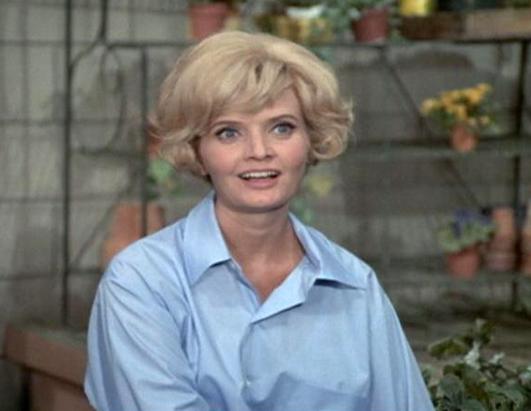 A widowed woman or at least that is what was implied in the Brady Bunch series, though some thought she might have been divorced, in the movies that would later come out, she was the spouse of another Sherwood Schwartz character, the Professor. Widowed because her husband was thought to be dead, only stranded on a tropical island with Gilligan. Very creative twist. We do know that her former husband's last name was Martin, because she is referred to as Carol Ann Tyler Martin Brady.
Carol Ann Tyler Martin was living with her parents, Ma & Pa Tyler, raising her three daughters, Jan, Marcia, Cindy, as well as a cat, Fluffy when she met Mike Brady somewhere. Sherwood Schwartz stated in his book, Brady Brady Brady, he had wanted to show how the Carol met Mike in a flashback or actual show, but that was nixed. The two dated, fell in love, and married. The pilot episode involving a cake tragedy caused by Tiger and Fluffy going wild. Once settling into their home in the Los Angeles hills, the Brady Bunch began a five year run, several spin offs, and movie parodies. It also became a show that has never really been off the air due to syndication, and has world wide appeal, mainly due to Carol Brady.
The role of Carol Brady had been turned down by a few actresses, including Shirley Jones, who would go on to play Shirley Partridge in a competing, but different family sit com, the Partridge Family. Shirley stated she felt the part was too unrealistic, but recommended a fellow Broadway performer, Florence Henderson. The role and casting were perfect.
Together with Alice, Mrs. Brady made many sandwiches, cake, and navigated the blended family situation with grace. Trying not to play favorites and showing the Brady Boys she was just as much their mother as her daughters mother. She was not trying to compete with Mike's old wife or even replace her, just being the best mother she can be. Carol showed her love for the boys when she kept Bobby from running away from home when she was mistakenly thought of as a wicked step mother. Prepared to leave with him. Carol with Mike became a force that guided their children through ego trips to become better human beings. Marcia's boy crazy, narcissism. Jan's many neurotic episodes. Cindy's desire to grow up before her time. Peter's wanting to develop a personality, and going overboard after saving a girl in Driscoll's Toy Shop. Bobby's always wanting to win. Greg's music career desires culminating in Johnny Bravo. Carol made sure her children remained grounded while pouring on a helping of guilt.
She could sing, dance, and cook, but could not play golf, baseball or build a club house. Throughout the five year span on television, Carol Brady wore many a hair style and some became fashionable. After the nest emptied, Carol became a real estate sales woman.
Several times episodes were based on the possibility that Carol was pregnant. Jan mistakenly thought Carol was going to have a baby, and when the final season happened, she announced her nephew Oliver was going to join the family in a way that lead her children to believe she was pregnant. Though never toyed with, the idea of Mike and Carol having a baby would have been a great way to change the dynamics of the show.
Carol Brady will always be part of the pop culture, and the every mom children would want to have.
Thanks for stopping by.
---