Eating Las Vegas
October 3rd, 2018 by Proprietor
My most recent trip to Las Vegas was great. Granted, I did not win anything gambling, but the Cosmopolitan was not only an awesome place to stay, it had lots of great restaurants to eat in.
Being a foodie of sorts, I am always looking for somewhere different to eat or new dining experiences. I am not someone who loves to eat, but I want to enjoy what I am eating. When I was searching for a place to stay in Las Vegas, I could go back to my usual top 10, and know that I would enjoy my stay, but there was no really new experiences. The other hotel/casino/resorts had a selection of restaurants, and there were food courts in them or in hotels nearby where I could grab a cheap breakfast of sorts, but I was looking for something more central. The Bellagio does have a great sushi place, a wonderful high end Chinese restaurant, and an awesome buffet, yet the room prices seemed high to me at the time I was planning on traveling. After some research, I decided on the Cosmopolitan.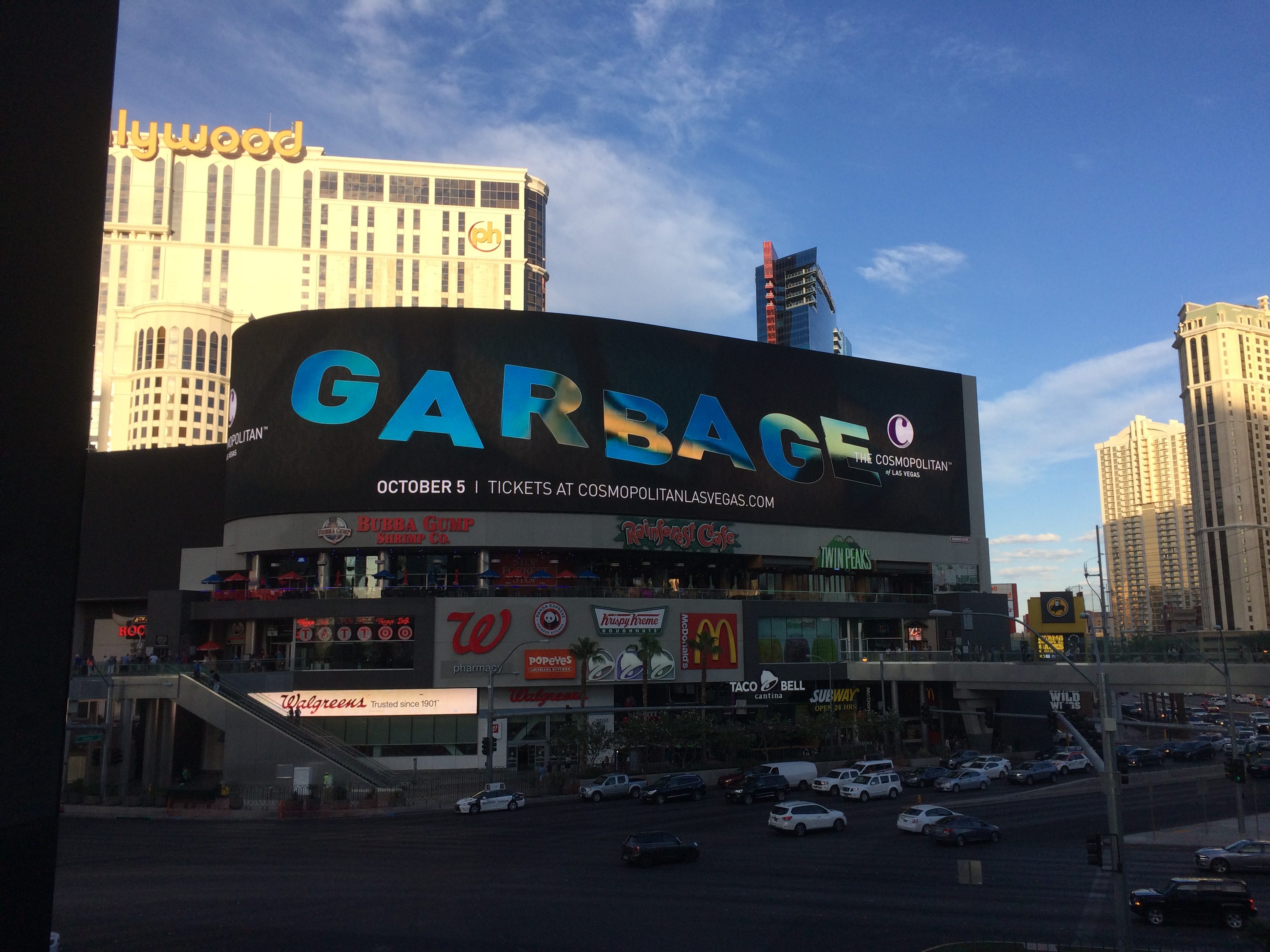 Location, Location, Location are the three words used in real estate. Cosmopolitan fit the bill. There was plenty of high end dining within the resort itself, and simply crossing the strip brings you to the Harmon Corner Retail Center. This place has a McDonald's for the cheap early morning breakfast. I wanted to eat at EggSlut in Cosmopolitan for breakfast, but there were lines at times where I would have to wait at least an hour, just to order. The second morning I was in Las Vegas, I went to Planet Hollywood and ate at Earl Of Sandwich. The cost for a bacon and egg sandwich with coffee was only a dollar more than McDonald's.
When I am in Las Vegas, I usually skip lunch, maybe having a small snack or something to tied me over to dinner, which is when I really enjoy eating. With great restaurants to choose from, I had dinner every night in my resort.
The first night, I ate Wicked Spoon, which is the Cosmopolitan's buffet. The dinner buffet was $$, but the selection and level of food was worth the price. By level of food, I do not mean standard buffet fare, there was high end food varieties, and exotic dishes to cater to various tastes. I tried beef bone marrow for the first time, and it was interesting. I managed to eat three plates of food before I could eat no more, and I felt that I did get my money's worth.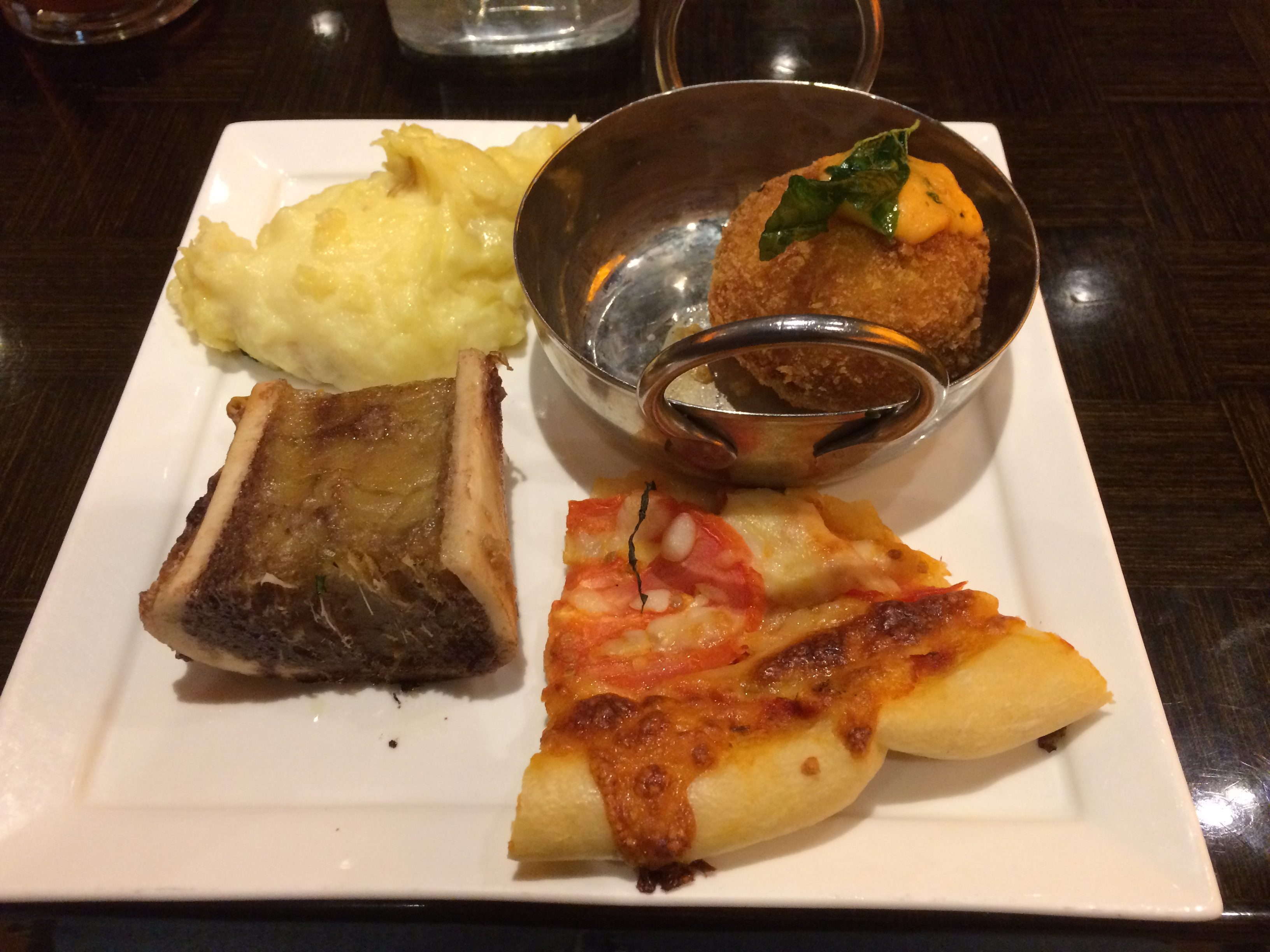 After wandering and exploring the south side of the strip, and having a pepperoni pretzel at New York-New York, I ate at China Poblano. It is a Mexican and Chinese fusion, that works. I was seated at the bar, and ordered a drink, Salt Air Margarita. This is a standard margarita, except the lime and salt is in a foam which floats on top of the margarita, and diffuses through the drink when you sip. Wonderful concept, and the bartender explained that it was specially developed for the restaurant. I perused the menu, and could not decide on what to order, because it all sounded so delicious. So, I ordered the Tasting Menu. It started with Chips & Salsa, which is traditional for Mexican restaurants. Then came Tuna Ceviche Spoon, Traditional Siu Mai, Watermelon-Radish Salad, Carnitas Taco, Shrimp Mojo, Twenty Vegetable Fried Rice, and for desert, Mango Sticky Rice. F@ck That's Delicious.
My final day, I was intent on heading to the north end of the strip, catching the Monorail at the Bally's station. I grabbed breakfast at Earl of Sandwich, then rode the monorail north. Ultimately upon my return trip, it was near lunch time. After some gambling, I decided I was going to eat at In-N-Out Burger. In-N-Out Burger had a location off strip, and I had heard good things about the food, but I was not going to rent a car or take a cab or even summon Uber just to eat a burger. Years ago I ate at the Fat Burger location on the strip, and I was a bit underwhelmed, so I was not going to make an extraneous effort for possible mediocre experience. Luckily In-N-Out had opened a location in Linq Promenade. In my humble opinion, I do not see the big deal. The Double Double was good, but if west coast people think it is a great burger, there are definitely some differences in tastes between midwesterners and coasters. I have had plenty of great burgers, and if you want a midwestern burger chain that outdoes In-N-Out, Culver's.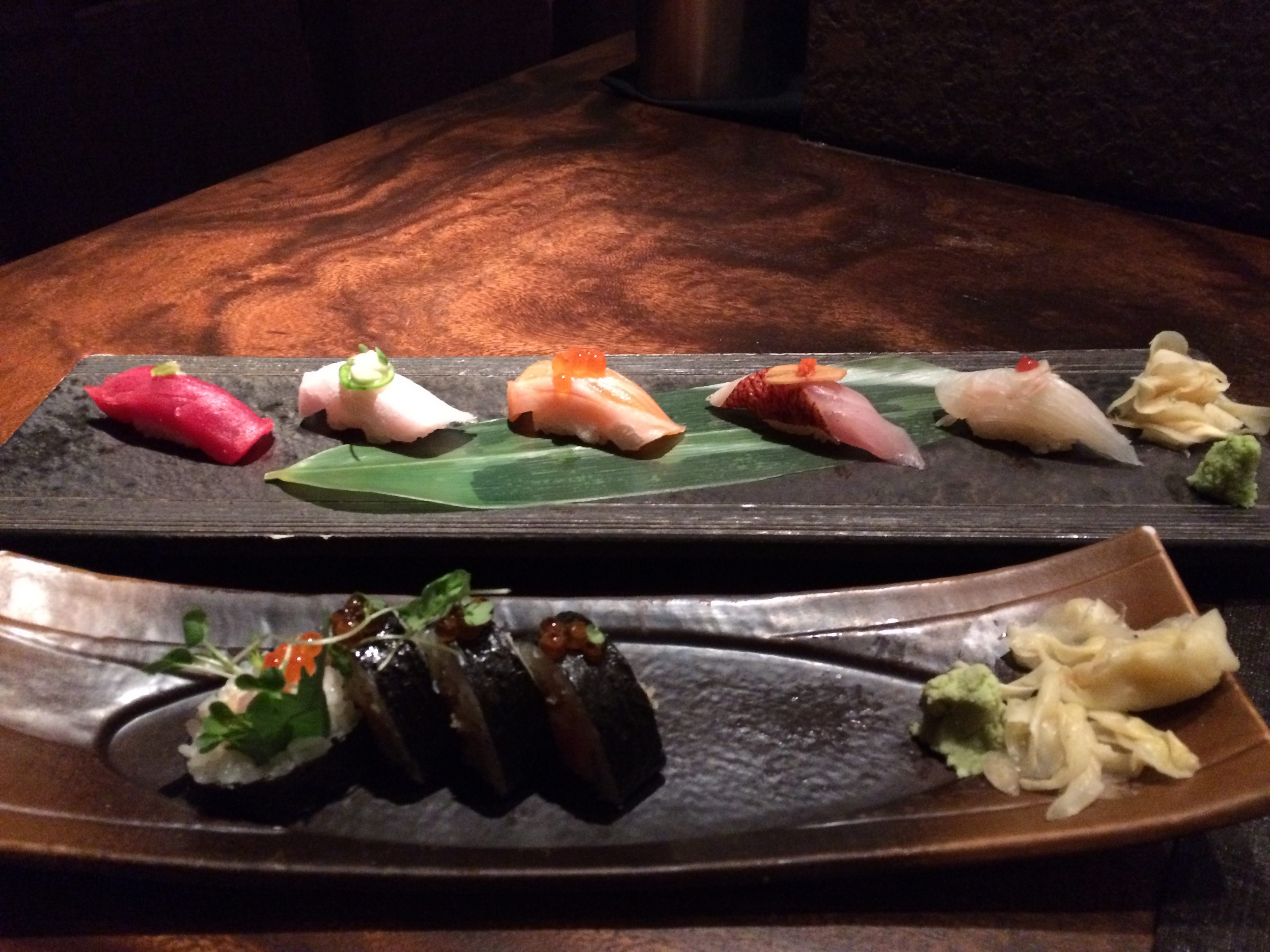 For dinner, I decided to eat at Zuma. It has been a long time since I have had really good sushi. Zuma also had a selection of Japanese whiskies, which I have been wanting to try for a very long time. I have been tempted to order it online, but the thought of ordering something I did not like prevented me. Try before you buy has been my choice when it comes to alcohol. The Suntory Hibiki Whiskey I had reminded me of my favorite single malt Scotch, the Macallan. I ordered a Zuma Chirashi Roll and the Small Chef's Choice, which allowed the chef to choose five different sushi types. I then ordered Sea Urchin and Sweet Egg ala carte. It was all well presented a delicious.
My final breakfast in Las Vegas was at Popeye's in McCarran Airport. The chicken breakfast sandwich consisted of a chicken tender cut in half and placed on a biscuit. Kind of a let down. Overall the trip was fabulous, and the restaurants I ate at made it great. Unfortunately the casinos were very tight no matter where I went, and how I changed my gambling methods.
Thanks for stopping by.
---