Places I Have Stayed
March 7th, 2018 by Proprietor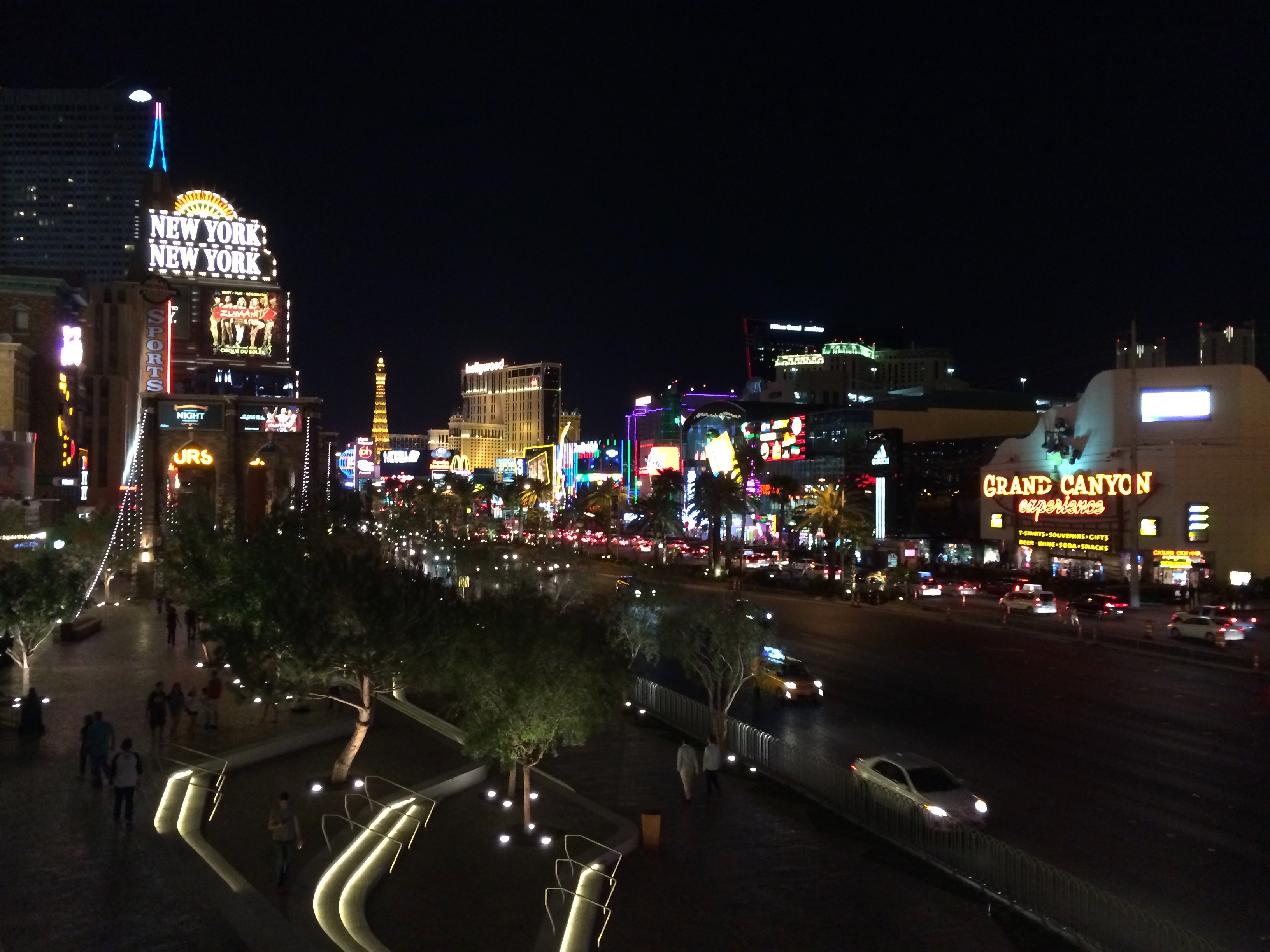 Having been to Las Vegas nearly 20 times in almost three decades. I have stayed in 15 different resorts, one no longer exists and a second is rebranded. There was a lot of change since I first stayed, Las Vegas is always growing and evolving.
I have stayed in multiple resorts during one trip, and in several resorts multiple times. All of the resorts I list are in order of my staying, unless I have stayed in them multiple times, and I noted this. All are listed on my top 10 list. One of the things I mention is reasonable walking distance. Reasonable distance is about 10 to 15 minutes of walking time that any healthy person could reasonably manage. One of the things a person does is walk in Las Vegas. I have also written a post about how to get around, the monorails are a very handy way to get between places.
Economics and circumstances often dictated where I stayed. Sometimes it was just location, location, location due to travel. A few times, it was just, I wanted to stay at the resort, and did not care.
Aladdin was the first resort I stayed in. My family and I stayed in the motel portion, which afforded us a nice view of a parking lot and strip mall. My brother and I walked to the Dunes to see a comedy show, and simply looked both ways, then crossed in the middle of the strip. These days, you cannot do so, most of the sidewalks are walled off, and you have to use overhead cross walks. The Dunes was destroyed to make room for Bellagio. Eventually the Aladdin would be destroyed, and a new version built on the property. The new Aladdin would be rebranded as Planet Hollywood a short time later. The parking lot I looked out on from the motel room, is now occupied by the Paris.
Sahara was the second resort I stayed in. It was pre-monorail times, and the only other casino in reasonable walking distance was the Stratosphere, which had opened the year before. The only way to get from the Sahara to the center part of the strip or even further south, like the Excalibur and Luxor was walking, cab or rent a car. When the monorail between MGM Grand and Bally's was extended to the Sahara, it made travel easier. Eventually the Sahara was brought, remodeled, and rebranded SLS.
Harrah's was the choice for my third trip. It was situated near center strip, which made it easier to walk to a variety of other places. The monorails from Bally's and Bellagio made travel easier to the Tropicana/Strip corner. There were shuttle buses available to off strip resorts, like Sam's Town as well.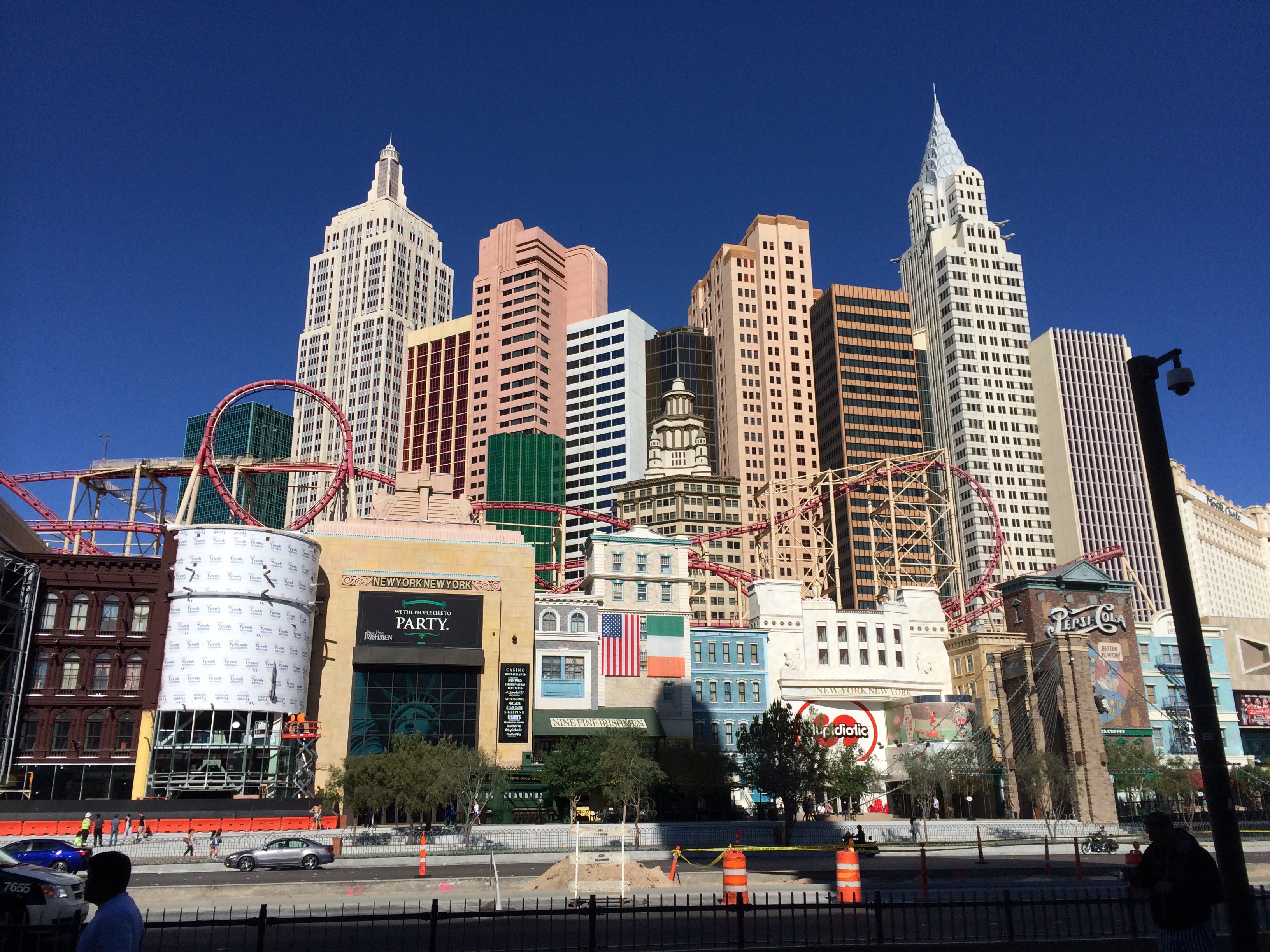 Treasure Island was the forth resort I stayed in. A friend and I went there because it was affordable, and not too far from various places. The Venetian had just opened up, and was right across the strip. The monorail to Mirage made it easier, but the infrequency of the monorail made walking easier. Stardust, Riviera and Circus Circus were in reasonable walking distance from TI. It was pre-monorail days, though the monorail existed between Bally's/MGM and Bellagio/Monte Carlo, so walking and cabs were viable ways to get around.
Bellagio would be my fifth resort, and ten years after staying, I would stay a second time. Bellagio was my idea of high end, and still is, I enjoyed staying there. The rooms were more spacious than regular hotel rooms, there was a soaking tub, and separate shower in each bathroom. Walking across the strip to use the monorail at Bally's or using the monorail to Monte Carlo made getting to Tropicana/Strip very easy. The second time I stayed, Aria was built, and the monorail at Bally's extended the entire length of the strip, so getting around was very easy. The location of Bellagio at Flamingo/Strip or center strip puts many casinos within reasonable walking distance.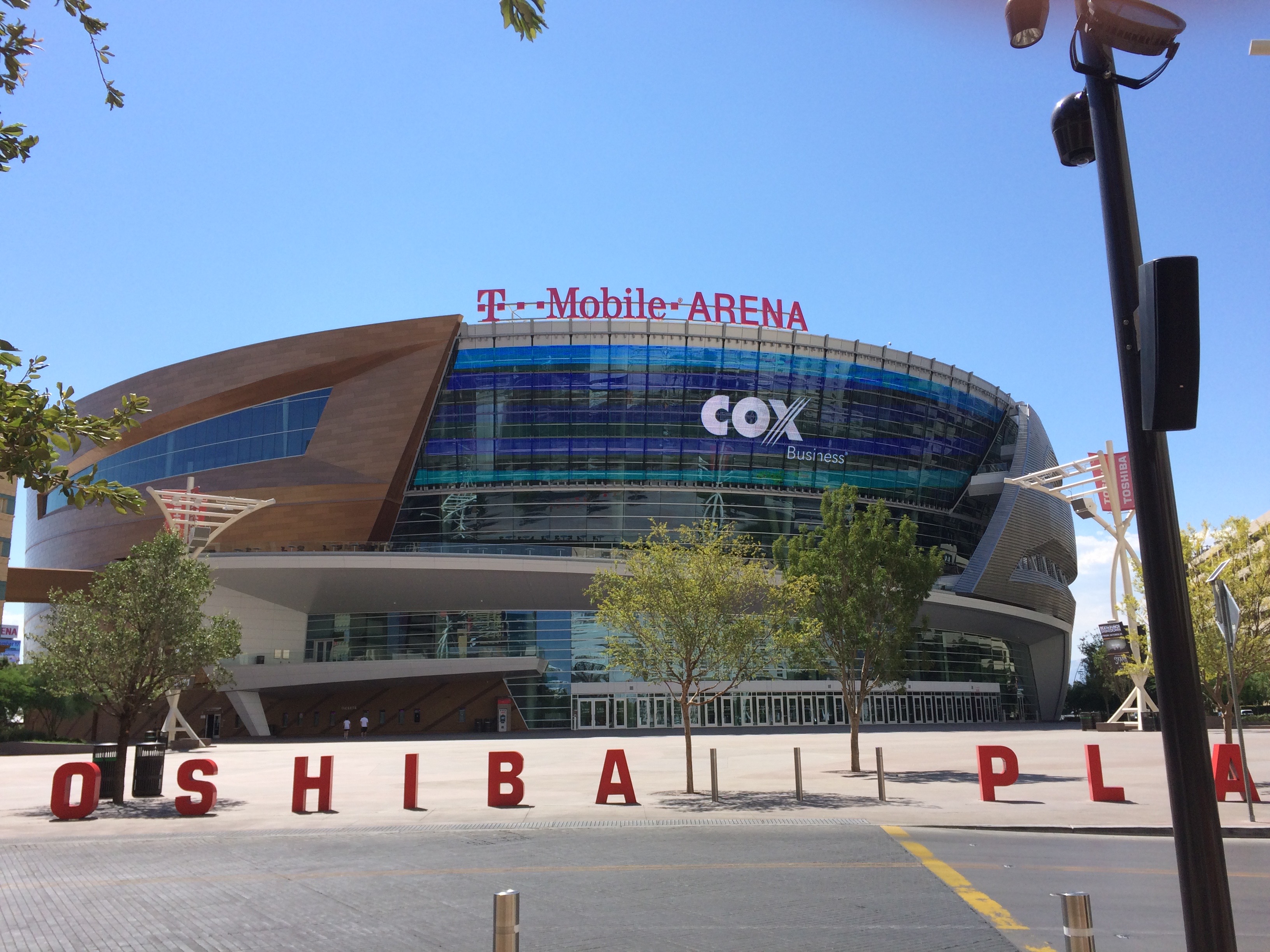 Monte Carlo would be my sixth resort. The monorail tying it to Bellagio made getting to the center strip easy. A reasonable walk put you at Tropicana/Strip. The Monte Carlo is very affordable. Recently MGM opened up a park area between Monte Carlo and New York-New York to invite people to T-Mobile Arena which is behind both resorts, and expanded the resort itself. In a few years, the Monte Carlo will be rebranded as The Park At MGM.
Luxor has the distinction of being the only resort I stayed at three times. First time was economics, the other two times was due to situations. All three times were enjoyable, and I stayed in the pyramid. I recommend the Luxor for an affordable and interesting place to stay. Luxor is tied to Excalibur and Mandalay Bay via indoor walkways or the monorail. Except the monorail stops running at 10:30PM.
Excalibur is sometimes viewed in a bad way, but it is a very affordable place to stay in a very nice area. It is tied to Luxor and Mandalay Bay via monorail or indoor walkway. It is across the street and a reasonable walking distance from half a dozen other resorts. If you walk to Monte Carlo, you can ride the monorail to Bellagio and be center strip in very quick fashion. Then there is the walk to MGM Grand, and the monorail on the east side which gives you access to the entire strip.
Mirage is considered the first premier resort in Las Vegas. When I first stayed in Las Vegas at the Aladdin, the Mirage was near completion. When I stayed at Sahara the second time, we saw Sigfried and Roy at Mirage, I wanted to stay at the Mirage, and it took some time, but I did. It is a very nice resort. It is located across the strip from Venetian and Harrah's, which means a walk to the Harrah's monorails station brings all the strip within easy travel. A brief walk brings you to the entrance of Caesars Forum Shoppes, and that is tied to Caesars Palace.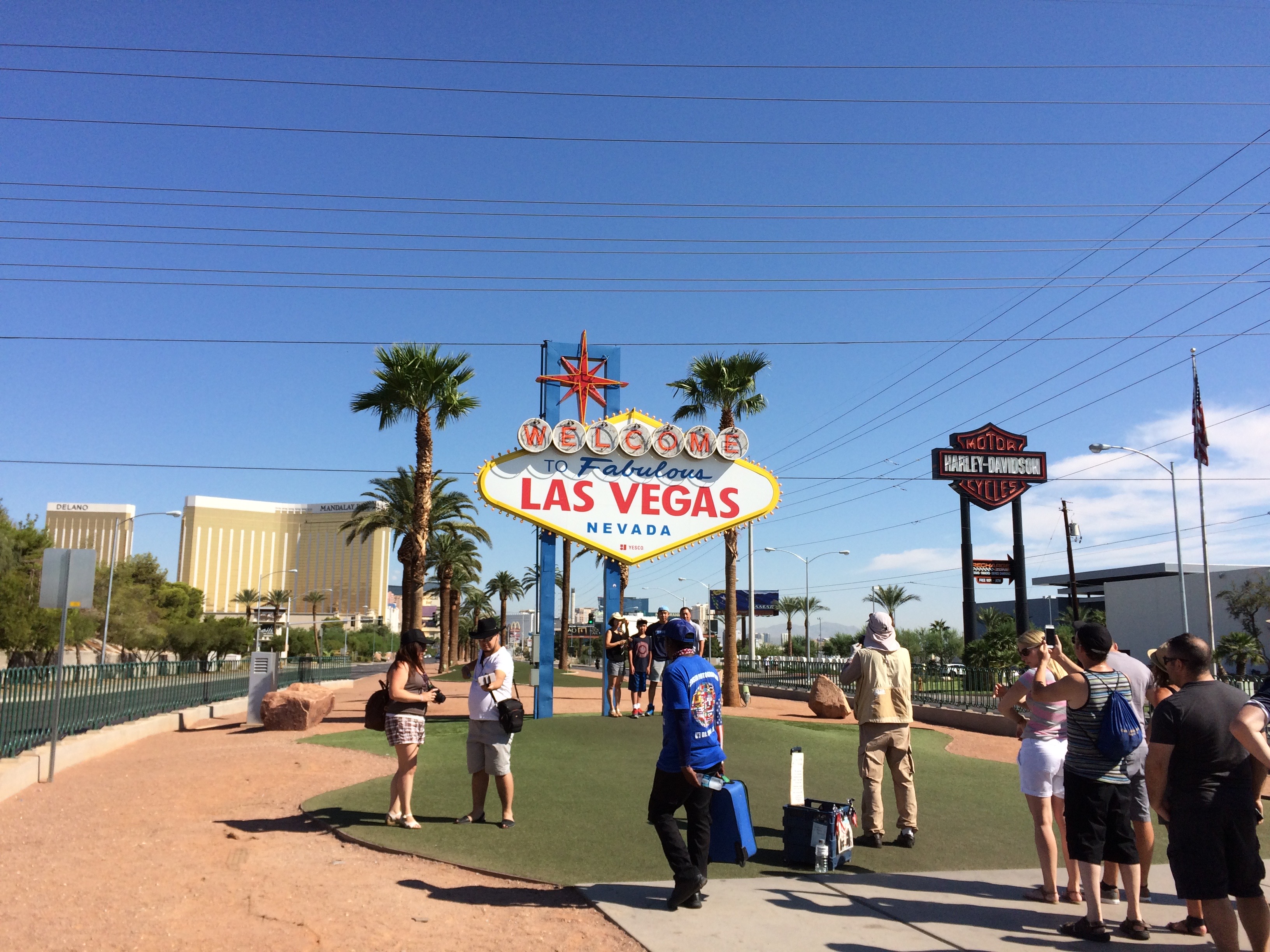 Mandalay Bay is my favorite place. I have stayed twice, and in the near future may stay again. What off puts some people is the fact that it is the furthest south resort on the strip, but it is far from remote. Mandalay Bay is tied to Luxor and Excalibur via enclosed walkways, and a monorail. Though the monorail shuts down at 10:30PM. Currently the Raider's Stadium is being built across the interstate from Mandalay Bay. A crosswalk will be installed, and the monorail that runs along the east side is going to be extended to Mandalay Bay. This will end some of the isolation. Overall it is a very nice place to stay, and a reasonable walk from the famous Las Vegas sign.
Palms is the only off strip property I stayed at. Having visited it several times using shuttles to Rio Suites, then walking, I liked the vibe. Eventually I decide, even though it was not on the strip, I had to stay there. It was worth the stay. A short cab ride to Bellagio or if you want to walk to Gold Coast or Rio Suites you can catch a shuttle.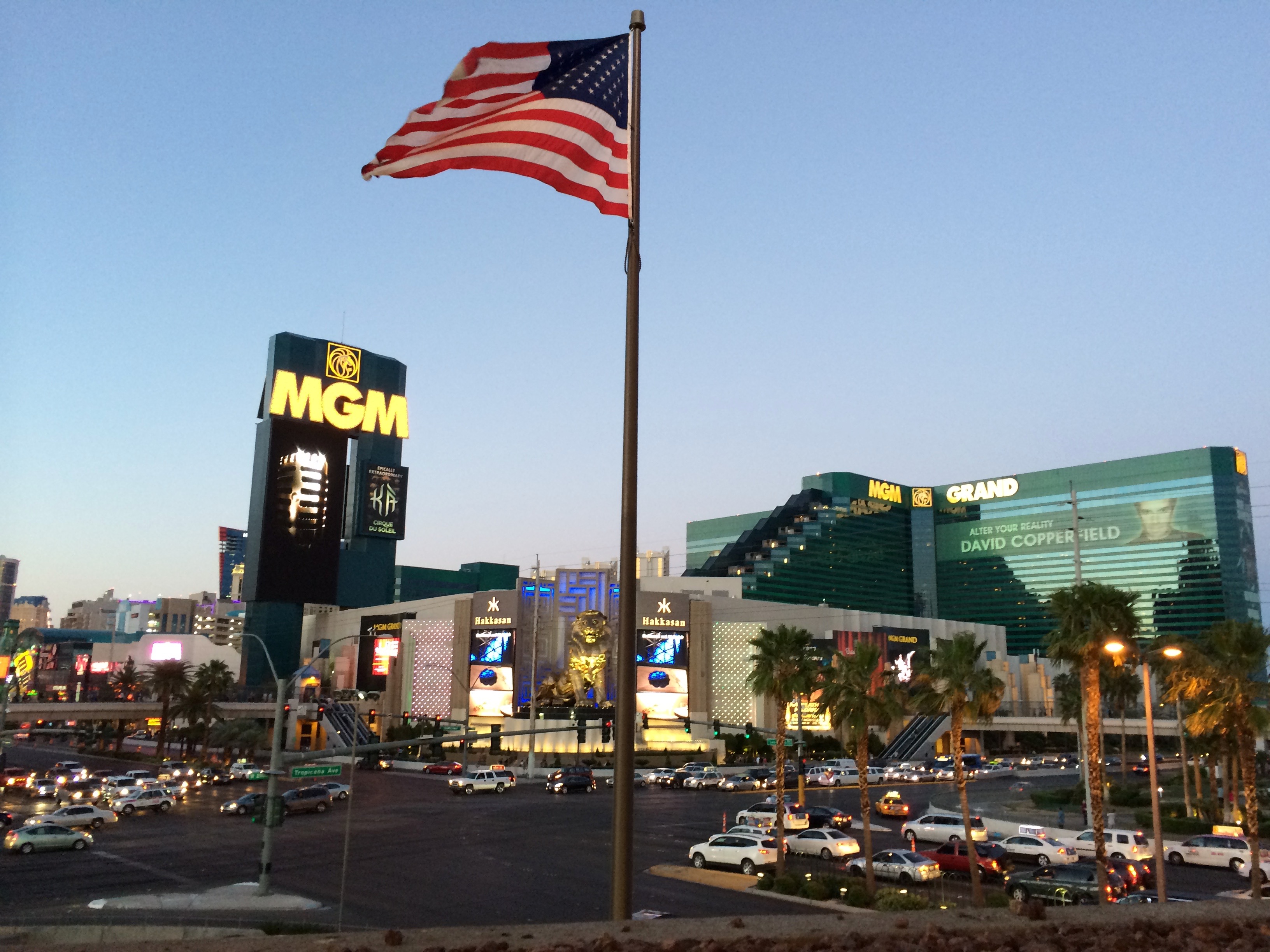 MGM Grand is large and intimidating, which made me not want to stay there, until I stayed there, and enjoyed it. I enjoyed it so much, I stayed a second time. It is a quarter mile walk from MGM's strip entrance to the monorail platform. Originally the monorail went to only Bally's, which was the original MGM Grand. Then it was extended nearly the entire eastern side of the strip. This makes MGM Grand a sort of hub to get you from north to south on the strip. It is reasonable walking distance to Hooters and walking to Excalibur can get you to Luxor and Mandalay Bay.
Paris was one of my favorite casinos to go to, but the hotel is so-so. It is located between Bally's and Planet Hollywood, and is across the street from Bellagio. Access to the Bally's monorail station gives you access to the entire strip. I stayed at MGM the first time, then rode the monorail to stay at Paris. My stay at both resorts was due to certain events. It is the first time I stayed in two different resorts during a single trip. I might consider doing that again.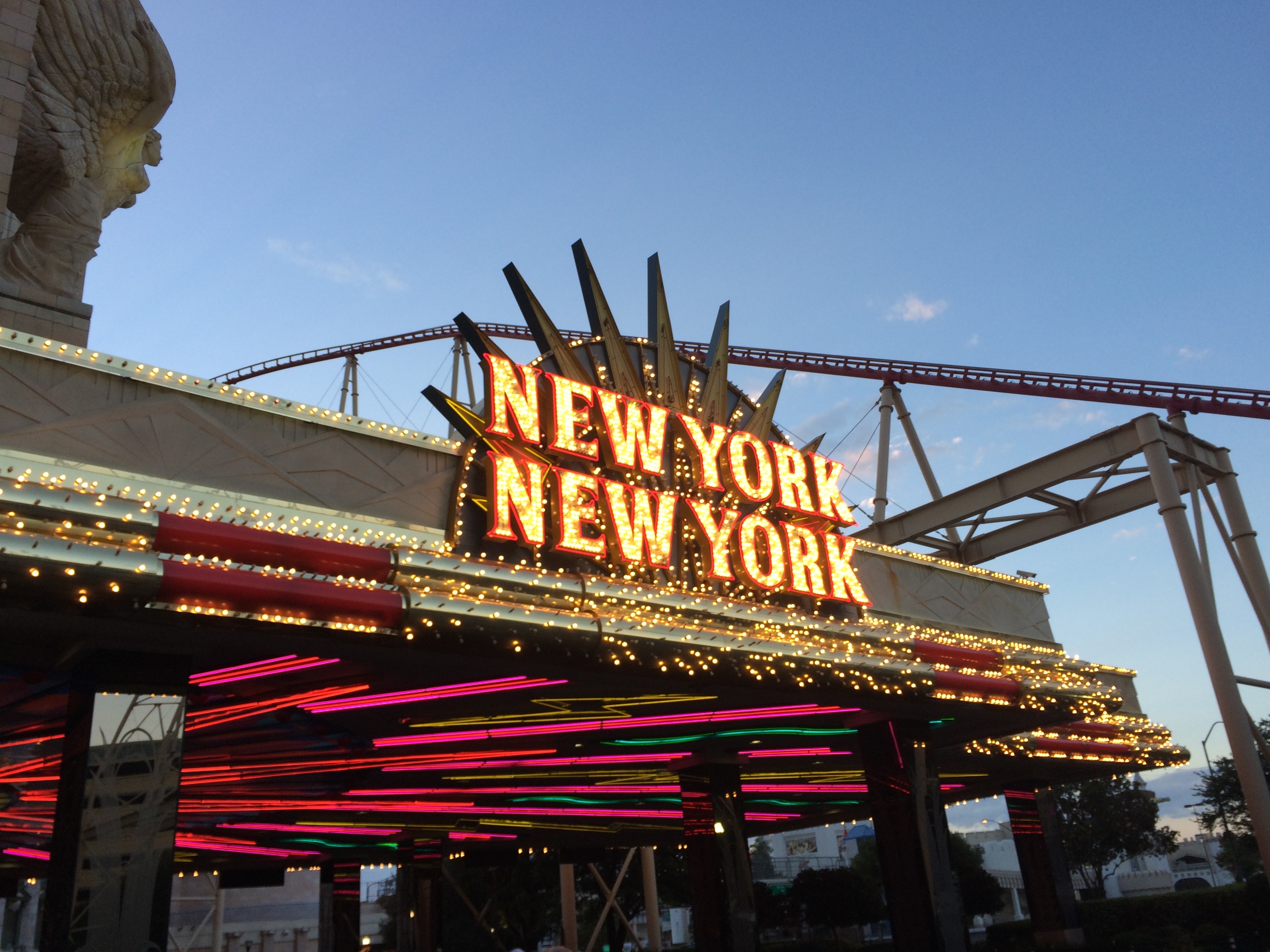 New York-New York rounds out my list. It is a very affordable, well located resort, on the corner of Tropicana/Strip. It is reasonable walking distance to several other resorts, and easy access to monorails from Monte Carlo to Bellagio, Excalibur to Mandalay Bay, and the MGM Grand monorail station to the rest of the strip. The pretzel stand on the second floor is awesome. I had been to the casino numerous times, and wanted to stay at NY-NY, so I finally did.
My next trip to Las Vegas is in the planning stages. As always various things dictate where I stay. I am planning on the Cosmopolitan, but who knows.
Thanks for stopping by.
---