Go Ask Alice
May 17th, 2017 by Proprietor
Ann B. Davis played Alice (nee Nelson) Franklin, in all the Brady Bunch episodes and spinoffs. A house keeper to a middle class family, probably hired by Mike after his first wife died to help raise the boys. Alice stayed on to become a solid foundation and confident to the children. Though the first season flirted with getting rid of her, and several times, Alice left, only to return and realize how loved she was. Mike could have fired her, saved some money, and gotten a larger house. Though I am guessing minimum wage with the whole room & bored included concept might have made a house keeper cheap.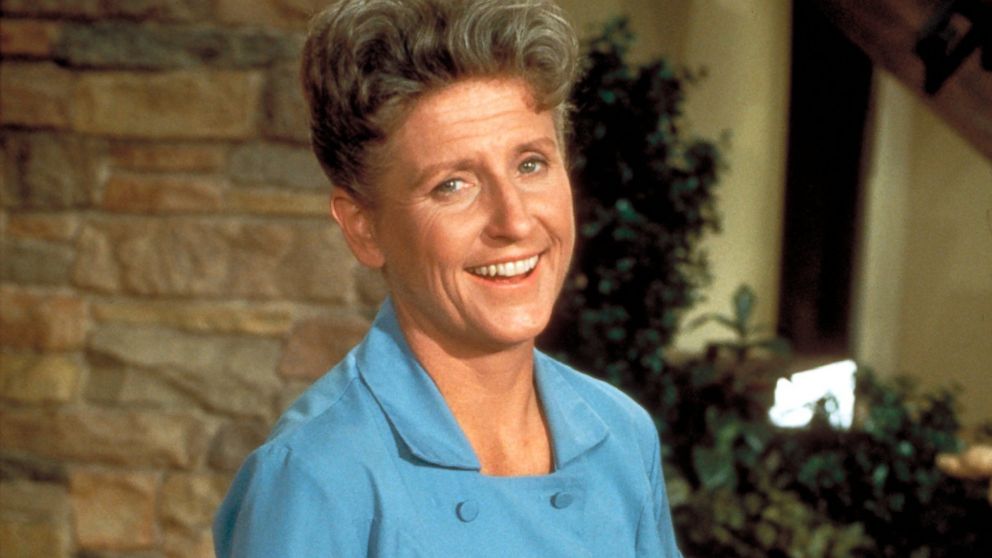 Alice was a middle girl, and so she had great sympathy for Jan. The locket episode revealed that much. Alice was the baker of many cakes, pies, and other foods for the family. You wonder why she was on a diet. Alice was a master of sight gags, prop comedy, euphemisms, and bad puns.
Alice had a look alike cousin, Emma, whom served in the army, who took over for a week while Alice went on vacation. Was it paid vacation? Why did Alice need a vacation from the Bradys? Alice always went where the Brady's went, to the Grand Canyon, Hawaii, King's Island, and it seemed like she was not really working, but on vacation. Trick camera work and editing put Ann B. Davis, who played both rolls together with her cousin.
It would not be the last time the producers toyed with creating doppelgangers, clones or other such things of characters. The weird science would be used in the final season.
When it came to advice, sometimes Alice was spot on with her way of asking a child a question about a problem, and then pointing out how the child knew what the solution was, but was just unwilling to implement it. Sometimes Alice's solutions went haywire. Do to being loyal and honest, Alice was sometimes put in a moral quandary when it came to the kids. Not wanting to lie to cover up their misdeeds, but also not wanting to get the children in trouble, Alice would end up quitting her job once.
Then there was Sam the Butcher. The meat euphemisms that were used to imply sex or sexual frustration were hilarious, it might have been missed by children, but not adults. Alice was such a dirty girl. In the movies, the euphemisms were not as subtle, but the movies were self parody of the show. The long term romance finally resulted in marriage, which was revealed in the Brady Brides to have happened after the Brady Bunch ended, but before the Brady Girls go married. Alice left the household, but not the family. Always part of the family. Returning during the Christmas movie, because Sam cheated on her. The euphemisms in the note he left her were grand. "Spicing a rump roast."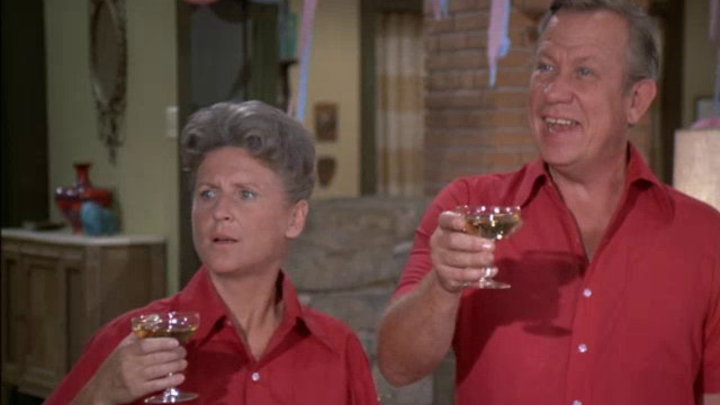 Alice ended up taking the lout back. Though Sam was never seen again. In the spinoff show Bradys, Alice was always calling same to tell him she was at the Brady residence. When Alice was in the house she and Sam shared, only Alice was seen. One thing for certain, the kids could go ask Alice if they had a problem.
Thanks for stopping by.
---