Rick & Morty
April 22nd, 2018 by Proprietor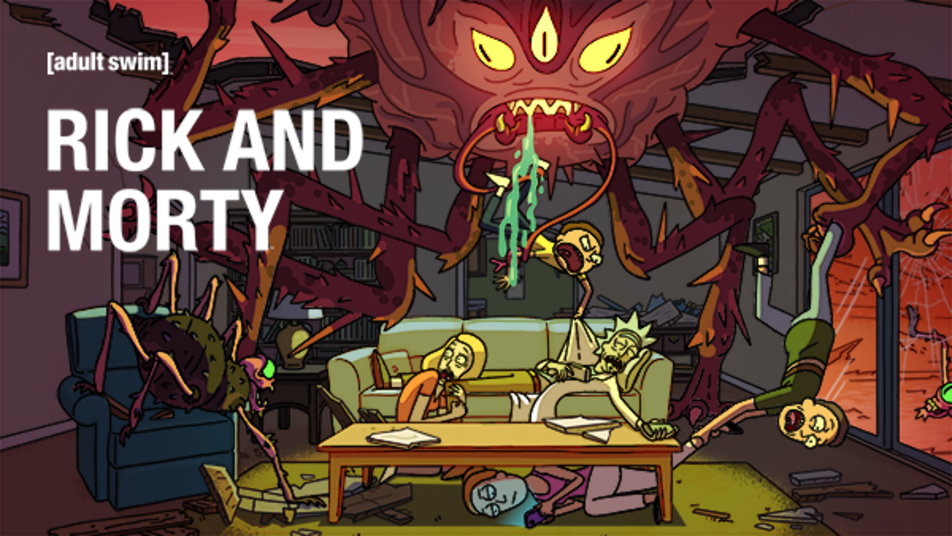 Since I do not have cable television, I guess I sort of miss out on a lot of things. Most of the time, I am very happy I do. Most of the shows on television are garbage. Sometimes while browsing through Hulu, I will add something to my watchlist because I have heard enough good things about it to peek my interest. Oddly enough it is usually cartoons from Adult Swim.
Rick And Morty is such a cartoon I add, and started watching a few episodes on the weekend. Someone has a similar idea to me. I will not say someone stole my idea, because there are plenty of theories on alternate realities and other stuff like it out there. I became hooked. It is an interesting show overall. Though the whole buddy concept of sorts is the foundation for it, and Rick cannot be without Morty, it also has a Yin/Yang element.
Rick is a genius, Morty is not too bright. Rick is an uncaring sociopath, while Morty is a gentle caring compassionate person. Sort of works.
I am only a few episodes into the second season, so I will keep viewing.
Thanks for stopping by.
---
Coming To America
April 18th, 2018 by Proprietor
I have repeated a few times that a civilization or society that cannot laugh at itself is a dead civilization or society. Not dead in the fact that people are dying physically, but dead in that they have lost their soul. Even when comedy might be viewed as offensive, sometimes the offense is personal, but due to social media, that personal offense can be magnified a thousand fold.
In the mid to late 1980s, Eddie Murphy was the undisputed king of comedy. With a series of hits like Trading Places, & Beverly Hills Cop, Eddie had a penchant to take a peek at lives foibles and use exaggeration in the form of stereotypes to make people laugh. As the PC crowd grew, Eddie's carrier faded. One of Eddie's biggest hits was Coming To America.
Coming To America was the story of Prince Akeem, who's father, King Jaffe Joffer, played by James Earl Jones, was the king of the fictional country of Zamunda. The royal family was obviously wealthy. The Prince enjoyed being woken by an orchestra playing soft music, and every detail was attended to by another person, including wiping his backside. Whether Zamunda was exploiting it's natural resources or some form of Wakanda or just a typical kleptocracy, it does not matter. Akeem has turned 21 and according to tradition he must marry. His bride had already been chosen for him and was raised from birth to be a queen. As beautiful as she was, Akeem understood there was something wrong with the tradition, and wanted a woman to love him for who he was, not what he was. If she even loved him.
Akeem persuades his father to give him some time to find his bride. Jaffe blinded by his own countries tradition, cannot conceive of the fact that Akeem really wants to find a bride to marry. Jaffe mistakenly thinks his son wants to go somewhere and sew his royal oats. So Jaffe gives Akeem 40 days. Akeem with his companion Simmi, played by Arsenio Hall, decide to travel to America. A land so vast and rich with opportunity. Whether it is Los Angels or New York is decided by a coin toss. Throughout the entire movie, how rich and important Akeem is usually is displayed on the currency of his country. Akeem's likeness is featured on the coin and $100 pound note.
Murphy and Hall play a variety of characters throughout the entire movie, some based on caricatures and others are downright based on racial stereotypes. Murphy himself plays a white Jewish man with an accent and is obviously a stereotype. Yet, it was taken as funny back in the 1980s.
Akeem and Simmi acquire a cab after they arrive, and ask the cab driver to take them to Queens. The driver questions why they want to go to Queens, and not stay on Manhattan. Then Akeem insists on staying in a very common part. Turns out they stay in a very poor neighborhood that is crime ridden. When they go to get an apartment, their stuff is stolen.
Akeem and Simmi go to a Black Awareness rally on the advice of the barber who owns a shop below the low rent apartment building the two live in. There Akeem sees Lisa McDowell, played by Shari Headley. Her father Cleo, played by John Amos, is the owner of a local restaurant that is obviously a rip off of McDonald's, called McDowell's. After realizing Lisa is the woman he seeks, Akeem launches a plan. Both he and Simmi get a job at the restaurant. At first they are looked down upon as just poor African students. Lisa's boyfriend, Darryl Jenks, played by Eriq La Salle, looks down upon them as if they were animals. Darryl is the prince of Soul Glow, a gerri curl product his father invented. Darryl lives a luxurious and entitled life. Cleo is always stressing hard work, since he came from nothing to earn wealth. Cleo wants the best for his daughter, who begins to understand how much of a jerk and exact opposite Darryl is when he tries to arrange a marriage with her father.
Then Akeem and Lisa begin spending a lot of time together, which disappoints her father. Cleo loves his daughter and does not want her to snuggle the way he and his wife struggled. Marrying Darryl is a ticket to an easy life. Neither of them know Akeem is beyond wealth they can imagine.
Simmi likes luxury though, and uses "pocket change" to get the apartment remodeled in a very luxurious way. Akeem is upset, because it could spoil his chances with Lisa. They trade apartments with the building owner. Then Akeem takes the rest of the money, and gives it to two bums on the street. If you are a fan of Murphy's comedies, the two bums are played by Don Ameche and Ralph Bellamy who reprise their rolls from Trading Places as Mortimer and Randolph Duke.
Simmi decides to wire Zamunda for more money. He is persuaded to wire for a cool million by the clerk, who think's he is crazy. This sets into motion, the conflict. Jaffe alarmed by the request comes to America to find his son. When it is revealed Akeem is a prince, Lisa has reservations about him. Akeem proposes marriage, but Lisa feels he is just too different from her. The movie ends happily, as Lisa does show up in the wedding dress intended for Akeem's chosen bride.
Watching Coming To America might make some people uncomfortable or mad, some will look upon it and judge it anachronistically, and not see the humor. Unfortunately too many comedies these days are so one dimensional and use stale recycled jokes, it seems unoriginal. Most people might laugh at situations, but not so much at other things.
Thanks for stopping by.
---
Typical Trip To Las Vegas
April 15th, 2018 by Proprietor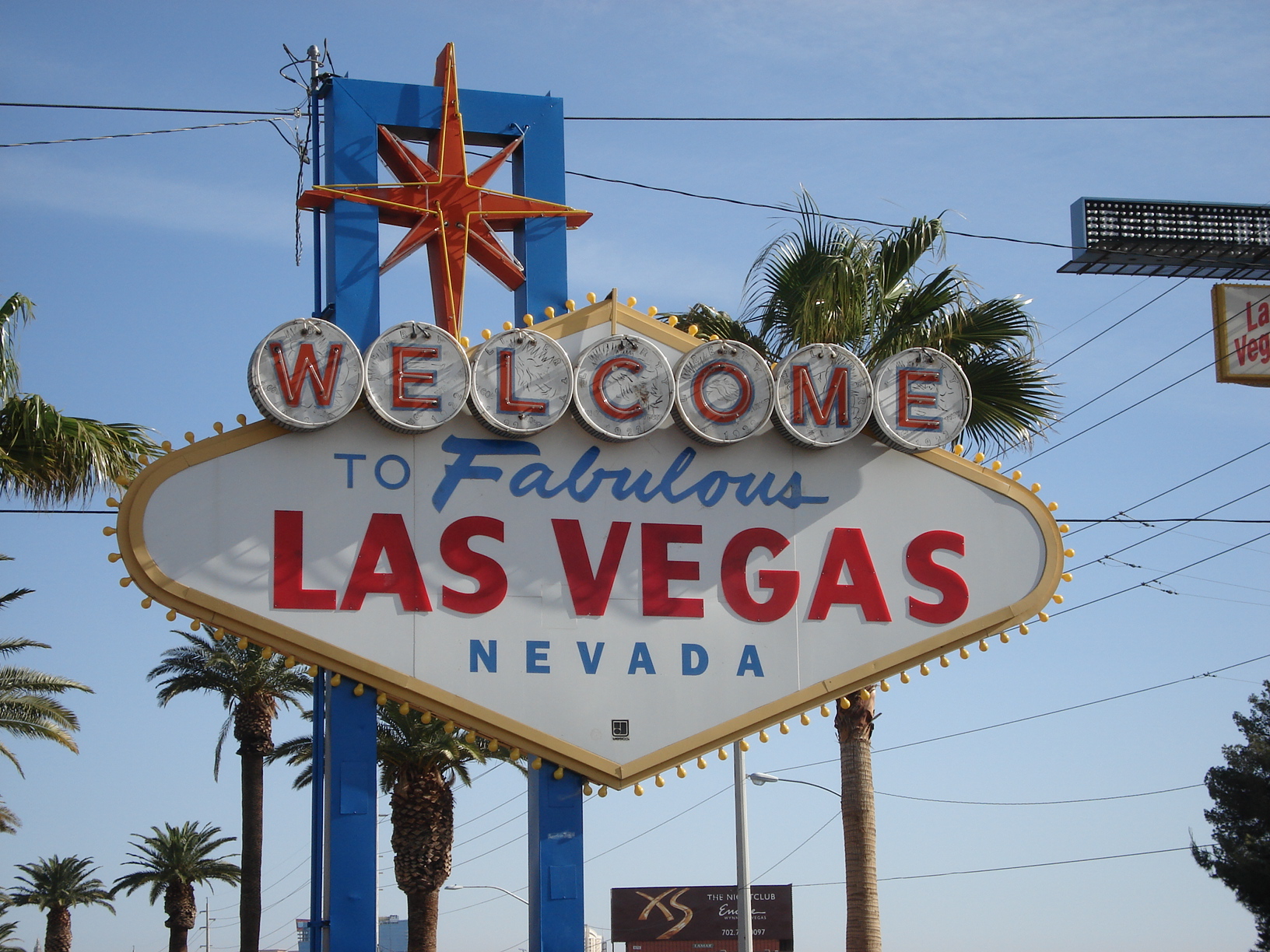 My fascination with Las Vegas started at 21, and continues today. It is my favorite destination for people watching, gambling, and eating at some interesting and different restaurants. Over the decades I have stayed at a variety of places to a point where I even have a top ten list. Based on my method of play, I tend to get around and visit a variety of casino/resorts during my trip. Travel on the strip is considerably easier with the monorail system, though I will use shuttles or cabs sometimes to go to off strip casinos.
Typically I will stay three nights. I have tried two nights in the past, and depending on when I arrive, it can feel very rushed. Four nights is far too long, especially when I am not winning. When I plan my trips, I usually do research to get the best prices. Vegas dot com is a huge resources for my planning. I enjoy going early April or late September, due to experience those time spans tend to be decent weather. Not overly hot, like summer or too cool. It is usually nice t-shirt and short weather during the day, and even at night if you are more tolerant or live in cooler climates. Otherwise longer sleeve shirts and pants work.
When I decide on the hotel I want to stay at, I will look for a date range on Vegas and then compare prices. I will look at a typical room at Venetian, Bellagio or Wynn, since those hotels usually have the highest prices. The rooms at all the hotels are suites. If the Venetian costs $249 a night, and I am considering paying that price, not including resort fee, then I will go back and look at other hotels. I will go directly to certain hotel websites and check room prices for that time. I can get a much bigger suite for less at MGM Grand or other hotel, then I will probably book a room at the other hotel.
Personally I will not use websites like Trivago. Read the book "Heads In Beds" and it made it clear that even though you get a very cheap price on the hotel room, you do not get the best hotel room for the price. Not all hotel rooms are created equal. Usually booking on the hotel room website will get you a good price, and at least get you a good room.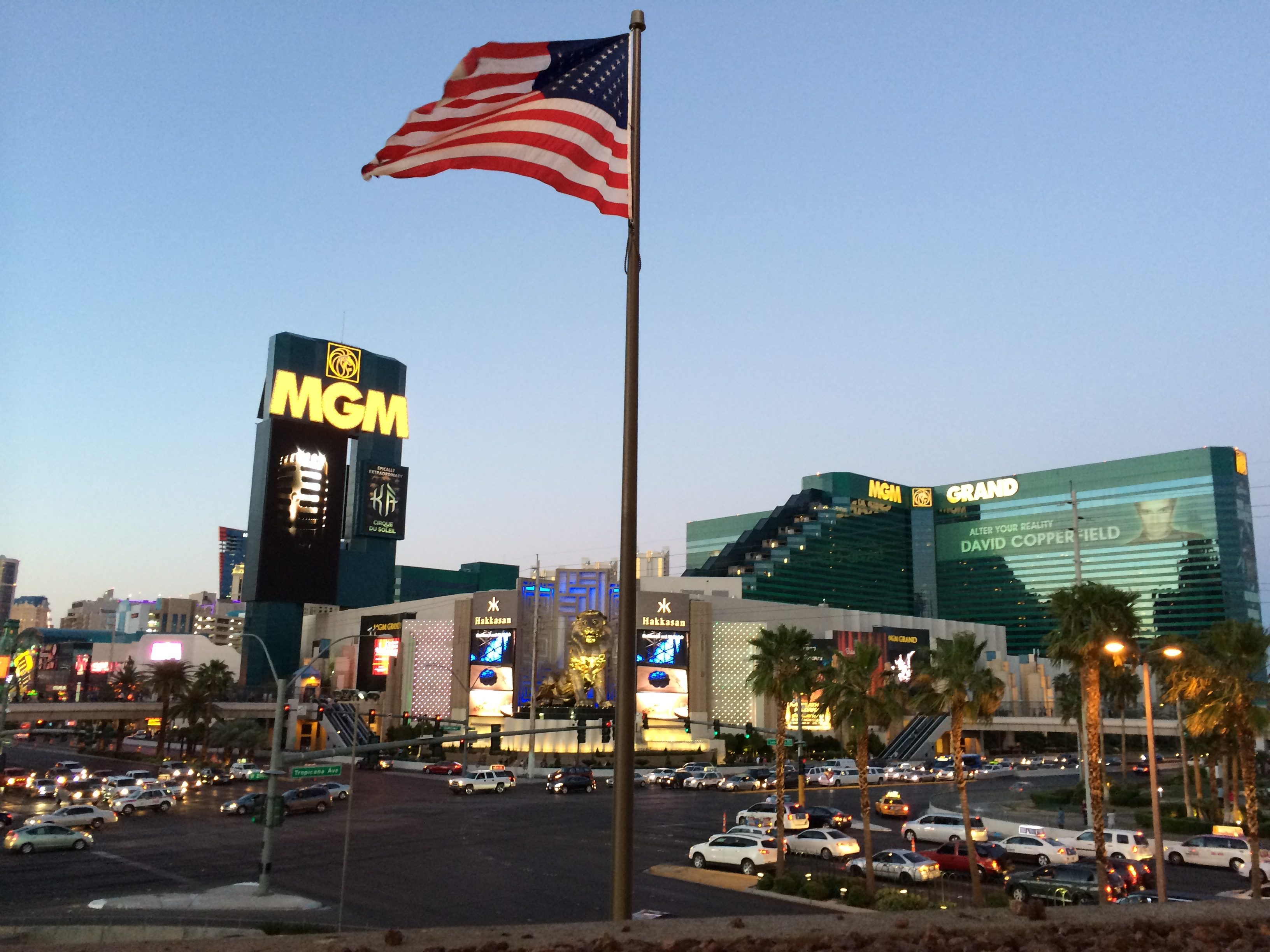 Depending on arrival time, I will try to check in. Sometimes the hotel will pre-check-in, which means I have to bell my bag. If I have to do this, then depending on time, I will scout out the casino. Looking for main aisles, and visual landmarks to navigate from. Most casinos are designed to seem confusing to try and keep people in as much as possible, but they are designed for safety in mind, so there are usually several broad aisles leading to exits. Once I figure out the casino, I might explore the overall property.
When I check in and get situated, I will usually try and explore the casino/resorts close by. My most recent stay, two years ago, was at the New York-New York. After checking in, I walked over to MGM Grand, then to Hooters, and Tropicana. Hooters is a small casino, but worth going to do to the variety of themed gaming machines, also less expensive table games.
Since it was getting close to dinner time for me, I ended up coming back to my hotel room, cleaning up and taking a cab to Hard Rock, which is now sold and becoming Virgin Las Vegas. Which is somewhat sad, though I have only visited Hard Rock four times during my trips, it was still a very nice place, and somewhat lucky for me. Only future trips will tell if I want to visit there or stay.
I will divide the strip in half using Flamingo Road as the divide. Depending on where I am staying I will explore the south side casinos on the second day, then the north side casinos on the third day, making use of the monorails.
Based on the time stamps on photos from my previous stay, I managed to cover each section in about four hours. The northern half not so difficult, because I used the monorail. I took the monorail to SLS station, walked to the Stratosphere. After spending time in both Stratosphere and SLS, I rode the monorail back and stopped at the Westgate. Then I rode to Harrah's station for access to the northern end of the strip. I managed to go to every casino, do a little gambling in each, win some/lose some, and go to Fashion Show Mall, as well as Caesar's Forum Shops in a little over four hours. It is possible, using the monorails to cover the entire strip from Mandalay Bay to the Stratosphere in about nine hours if you are ambitious and do not gamble extensively. I have not tried it, but I would definitely want a soaking tub in my hotel room.
When I stayed at the Palms years ago, it was a two night trip, and I spent an entire day, about 8 hours, on the Strip. I managed to get from Mandalay Bay to Mirage before taking a cab to Hard Rock, then back to Palms. I was extremely tired. I had also gambled extensively in a few casinos, because it was one of the most lucrative trips I had ever had. When things are going your way, you do not leave a casino. When things are against you, get out quickly.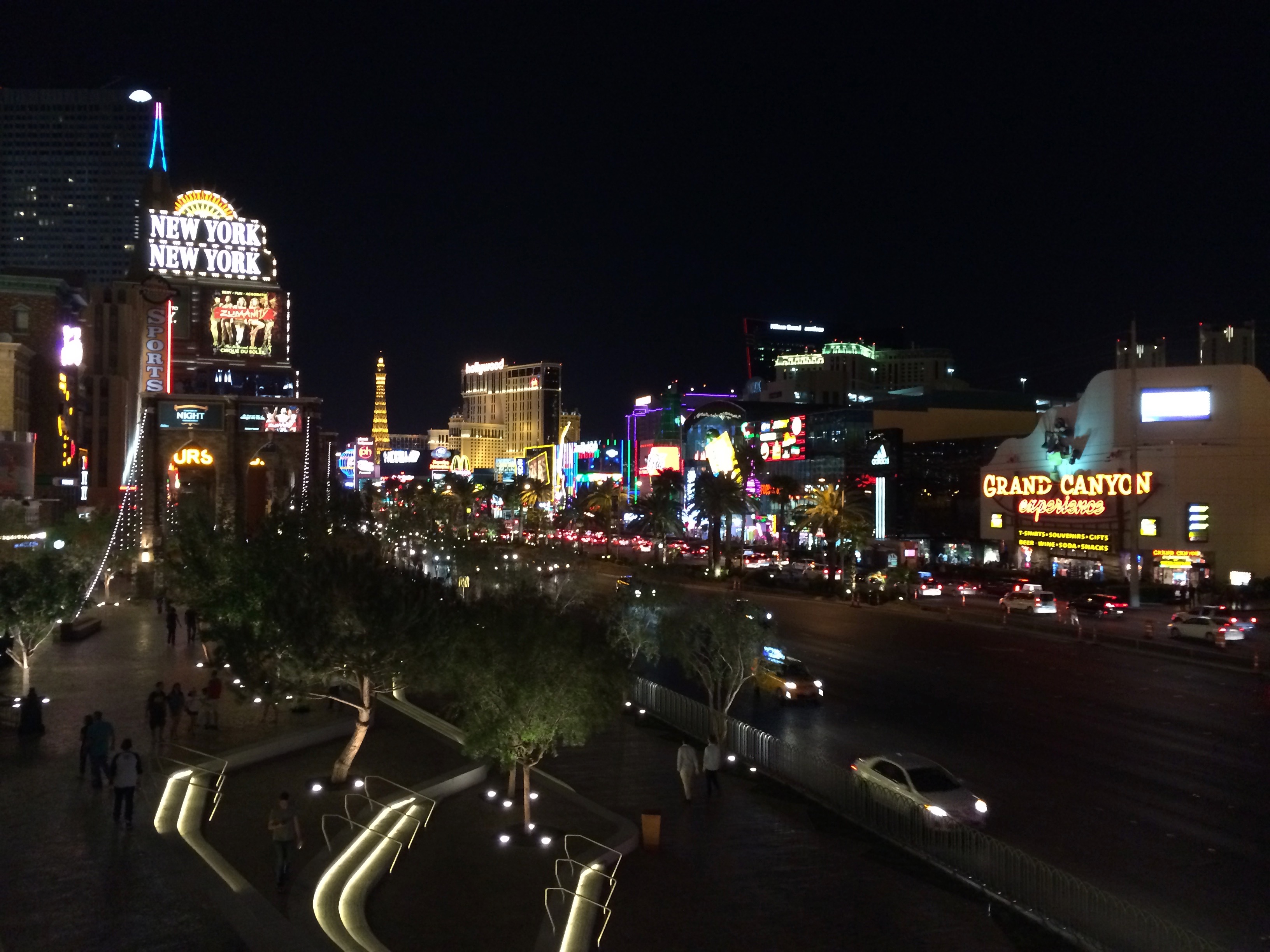 Sometimes I will plan on going to off strip casinos. Usually taking a shuttle from Bally's to Rio Suites, then walking to Gold Coast and Palms, which are nearby. If I am really adventurous I will take the shuttle from Gold Coast to Orleans. As mentioned previously, I will sometimes take a cab to Hard Rock.
Given all the eye candy, and people to watch in Las Vegas, it is someone who loves over visual stimulation's paradise. Then there is the gambling thing.
Thanks for stopping by.
---
Home School Brady
April 11th, 2018 by Proprietor
The Brady children span a large age range, from the oldest, Greg, to the youngest, Cindy, the Brady children started out in Junior High and Grade School in season one. Though only mentioned, Peter, Jan, Bobby, and Cindy went to Clinton Elementary School, while Greg and Marcia went to Fillmore Junior High. Buy season 2, Greg was a man, because he was going to Westdale High School. Because Greg was becoming a man he had managed to beg his dad into letting him turn the Den into a bedroom for one humorous episode. Then the big fight over the Attic when it was discovered that it actually was high enough for normal people, and not midgets to occupy.
Schooling was important to the Brady children, and participating in extracurricular activities was very important. There would be magic performances for a talent show, play performances, a carnival, and a variety of other events associated with school. The Brady House was always a buzz with something related to school.
It was not until High School where rivalries were explored. The big rival was Fairview High School. The Fairview Finks as Greg referred to them. The rivalry was heated. Marcia dated a quarter back, though he was using her to get a playbook, and this rankled Greg. Ultimately a plan to pass along a phony playbook ended with a morality. Mike explained to Greg that he was no better than the rival who stole the playbook. Knowing that the rival was going to steel the playbook, Greg had intentionally planted a fake one, when Fairview would try and use the information, they would loose. Rather than winning honestly, Greg was winning dishonestly, just like his rival. Though Greg tried to make amends and explain the playbook was fake, ultimately, the opposing team was so bad, it did not matter. In the same episode, Carol was excited to meet her old high school sweetheart, Tank Gates, who was in town for the big game. She would become disenchanted when she found out Tank had bet against his alma mater.
There was another rival to Westdale, that caused Greg to become part of a plot to abduct the Coolidge High mascot, a goat, named Raquel. Season 5, Episode 6, "Getting Greg's Goat" was the episode. Greg was living in the attic, and he had the perfect place to hide the creature. Stealing the mascot was in retaliation because Coolidge stole Wesdale's mascot, a bear cub.
Raquel ends up eating Greg's American History report, and other things. Greg finds out his father did the same thing, but was suspended from school for a week. Bobby goes to get a towel, and overhears Greg talking to someone. Bobby informs Peter that he is hearing someone in Greg's room, they think it is a girl. Then Jan and Cindy burst in on the two of them listening. Peter manages to scare the girls with a false story about his escaped science project.
Then Marcia interrupts Greg to get stuff from Greg for the cleaners, instead of lying to her, Greg shows confidence in her, and reveals Raquel to Marcia. Alice plans on going up to Greg's room, but Marcia stops her by saying Greg has a problem. Because of the closet, Mike finds out that Greg has someone in the attic with him. Mike summons Greg down to the den, and discuss Raquel with Greg, assuming she is a girl. Greg explains Raquel is a goat, which makes Mike happy, but then he finds out it is Coolidge's mascot. Mike at first is happy, but realizes Greg could be in serious trouble.
Carol enters the den to go to an emergency PTA meeting to deal with the mascot stealing business. Mike finds out that there will be serious consequences, and goes up to help Greg arrange for a mascot exchange. Peter and Bobby decide to spy on Greg some more, and think Greg has two girls in his room, but soon realize that there isn't a girl in Greg's room. The two decide to investigate and find the goat, who escapes. The other five children chase her down through the yard while the PTA shows up to have a meeting in Carol's house due to a mistake. Greg and Mike arrive hoping to get the exchange going, and are stunned when they see the women. Carol hopes to give the women a tour, and Greg is stunned, but asks for them to not to show his room. Then Mr. Binkley arrives, and startles Greg. He takes the vice principle into the den with the women, and Raquel manages to get back into the house. Greg chases after her.
Carol wants to show the upstairs rooms to her friends, and Mike leads the way. Greg manages to hide Raquel in the linen closet, but Carol opens it up. She manages to shut it fast enough, and suggest showing everyone the master bedroom. As Greg tries to sneak Raquel downstairs, he bumps into Alice, and the goat enters the master bedroom in front of everyone. After some hilarity, Greg locks Raquel with Mrs. Gould. Mrs. Gould is let out, and using a house plant, Mike lures Raquel out of the closet.
The ruse is up, and everyone leaves the house. Mr. Binkley demands a 5000 word essay from Greg on the evils of mascot stealing. Then Carol reminds Greg that the vice principle is being more than fair. It is soon realized, Raquel is still in the house. Greg rushes in to find her, while Mike elaborates that times have change. Mike had done the same thing and was suspended for a week. Mr. Binkley retorts that he was suspended for a month. Everyone laughs and the scene closes.
As is with all Brady episodes, this one ends with a somewhat happy ending. Lessons are learned.
Thanks for stopping by.
---
End Of An Era
April 8th, 2018 by Proprietor
Toy's R Us announced in the news the company was bankrupt and closing stores. In Wisconsin, all stores will be closing. To some extent I am saddened. As a child, it was a big thrill to go to the Toy's R Us in Milwaukee maybe once a year on my birthday. When I was an adult, I worked for Toy's R Us as a stocker/maintenance person for several months when the store in Racine opened.
For many children a trip to Toy's R Us was a rare thing, and a sort of right of passage. Growing up, commercials for Toy's R Us ran during Christmas, there was no store near by, just the store in Milwaukee. As a child I did not understand why a trip to Milwaukee was such a problem. If I had a car of my own, I would go every weekend. I was a child.
When I grew up, I owned a car, and drove nearly a half hour every day to work. Besides comic books, I also was collecting action figures. Toy's R Us was on my way to work, and on my way home, so driving to the store after work was easy. I found a few action figures I needed once and a while, most of the time, it was a wasted trip.
Eventually I sold off most of my comic books and action figures, and it has been years since I even went to Toy's R Us. The internet has destroyed business for many brick and mortar stores. Large chains have not adapted well, Toy's R Us is one of the latest on a list of many beloved chains whose business model failed due to the internet. You can only blame online sales for so much. Just bad business ultimately will lead to the end of a company. It is very sad that many people will lose their jobs.
With Toy's R Us closing, it will be an end of an era. Children will no longer hear the catchy jingles on television around Christmas, and never experience the thrill of walking into a Toy's R Us store, running down the aisles to find the desired toy. As a child, an Atari 2600 was the biggest most desired toy. My parents bought the game council for my brother and I at Toy's R Us. It was considered very expensive at the time. Today, an Xbox One or Playstation 4 is actually dollar for dollar less expensive than an Atari 2600. The Toy's R Us in Milwaukee was sold out of both counsels and will not be getting more in, because they are closing.
Thanks for stopping by.
---