Rogue One
April 6th, 2017 by Proprietor
Watched the Blu-Ray last night of the most recent Star Wars movie. It was not horrible, but probably the weakest of all the movies to have come out. Granted, it was exciting to see the events that lead up the Episode IV: Star Wars A New Hope, and it was thrilling to see Princes Leia speak those words at the end of the movie when the Cornelian Corvette dropped from the larger ship and flew off as Darth Vader tried to get to the ship. Probably the most dramatic and thrilling event, even though anyone who was a fan of Star Wars knew the rebels would get away.
What disappointed me was how the movie rewrote or retconned the premise that had been laid out in Star Wars. Bothan spies had managed to steal plans to the Death Star, not a bunch of rogue rebels. Though the skullduggery of some alien beings whom slip Princess Leia a data chip under the table is not as thrilling a story as having the daughter of the builder of the Death Star redeeming his name because the man managed to create a way for the battle station to be defeated. In attempting to redeem her father's name, the heroine has to go through a personal crisis, and decide to sacrifice herself to get the information to the rebels.
The movie did not state that the Death Star was being built based on plans outlined and designed by the Genoshans in the prequel trilogy as well. That is not necessary, since it would not really propel the story in any direction.
Since Disney has taken over the Star Wars franchise, the return to finishing the trilogy of trilogies was what I most wanted to see. My own theory here. Lucas had no desire to finish off his magnum opus so rather than die, have his family sell the franchise for a quick couple of bucks to someone else, Lucas decided to sell, knowing that Disney would at least not recast familiar faces. Disney had the clout to get Harrison Ford, Carrie Fisher and Mark Hammill back together. Harrison did not want to spend three more movies being Han Solo, so, kill him off. Sadly Carrie Fisher passed, so there will have to be some changes in the final movie. Hopefully Mark Hammill does not run into health issues.
Disney is free to do with the Star Wars franchise as it wants once the final movie of the last trilogy is done. Disney is already showing that it wants to use the Star Wars universe as a background for other stories. Eliminating all none cannon fodder of the expanded universe, Disney is free to create anything it deems official and control how the universe will work.
2018 is Episode VIII. 2020 is Episode IX. Disney should have done things the way Peter Jackson did the Lord of the Rings Trilogy. Spent a year filming the entire three movies, then edit them for close continuity. Might have allowed Carrie Fisher to be in all three.
---
Spring Break
March 19th, 2017 by Proprietor
FORGIVE ME FOR RAMBLING
With the Smoke Break story line done, I will be taking a few weeks off of posting to catch up on some things. My personal time is limited, and being a creative person, I get side tracked on other projects.
Having been a writer most of my life, I have found the best cure for writers block is to keep writing. No matter how stupid or cool you feel an idea is, write it out. If you ignore it, two things happen, it goes away, you have nothing, and you just might have lost the money maker or it sticks around and bothers you until you deal with it. Either way you are blocked.
Letting an idea just go away does not necessarily mean another one will come immediately. Sometimes you have nothing. That is it. The idea you thought was stupid, ignored, and now disappeared, was the idea, if you worked on it, might not work out, but it moves you forward to something else. It is like driving through a field of mud, with the ultimate goal to get to the other side of the field, drive as fast as you can, get as far as you can, until you are stuck. Then get out and walk. You are still getting to the other side of the field, just not in a car.
Dealing with an idea that won't go away lets you get over it. You might have to wrestle with it, subdue it, and then make it submit to your will, but once you have it dealt with, you can move on. The idea might not be a great one, but it is now dealt with. The idea might be a great one, and now that it is subdued and submitted, you are working with it.
The other thing is, I tend to become distracted. Being creative, I have multiple projects going, and even though I focus on one project, my mind wanders. Ideas pop into my mind, and as stated above, I deal with them. With winter not being harsh, and snow removal not being part of the equation, I had more time to work on personal projects. Explore a few other things. Those things took up more time than I had intended, but it was a learning experience. I am still working on the YouTube channel idea.
I have also fallen out of love with Gorilla Fish in a way, so maybe a bit of a break will help. The idea started out fun, but even when I reformatted the comic, and changed my approach on how I produce the comic, I have run into a few issues with production. Being a one man show, I have to really love what I am doing, otherwise it becomes drudgery. This is where I am at with Gorilla Fish, drudgery. Writing I can do all day long, I love that aspect. Drawing, not my first love, I am a competent artist, and I did take art classes in college, but that was years ago. At least I can do more than stick figures, but I do not want to spend hours on end drawing. Which is unfortunate, because drawing is part of creating a comic book.
I have toyed with the idea of reformatting the comic to a comic strip format. Three or four panels running lineal and I have found through experimenting with other ideas that it is easier to produce. Though it means rewriting the scripts I have already produced, and I do not think it will do Gorilla Fish justice.
My production process at this point is spending time in the morning before work, drawing out a panel, possibly inking it, if I do not get to inking the panel, I will do it after work. Once all the panels are drawn and inked, I scan them in, clean them up, and assemble the comic page for coloring. Coloring the page is very time consuming. There is a process to do the coloring, working in flats, but the more elaborate the panel or the more elaborate the art, the shading becomes more time consuming. I will spend four hours coloring a page, maybe more. Once the page is colored, I letter the page. The whole process is time consuming, if i was not such an expert on photoshop, I would probably be spending even more time. Yes, I do cheat, and cut and copy and paste panels from previous work if I feel it will fit. Even step and repeat of panels.
My goal has always been to shorten the process time, yet maintain a certain level of quality. Make my work flow more efficient. I have not been able to develop the motor skills necessary to work with a Wacom Tablet. I have an old one, and the newer models are more advanced, but the costs are prohibitive for the tablet I really want, and feel it will work for me. I do not want to spend the money on a tablet, find out it is not going to work out, and have another piece of hardware laying around that is now a dust collector. Then sell it for dirt cheap on eBay, when I get tired of looking at it. Electronic equipment becomes obsolete quickly, and the older the equipment, the less people will pay for it. I would have to upgrade my photoshop to the latest version, as well. The costs for photoshop are becoming extortion. Pay our once a month fee or program not work for you. Essentially another monthly bill.
If I change the webcomic I am doing on this site, would that be an issue?
I own the website, I have owned it for 11 years, and I do not really want to lose that ownership, but I do want to put out an idea. The intent of the website has always been about getting my creative ideas out to a broader audience. So far that has not materialized. Here is a list of ideas, and description. Communicate through Facebook or through the contact form.
Kid Spider – He has appeared in Gorilla Fish several times, and I have worked on a comic strip idea for him, even drawing several strips. I had to do something during my time when I was unemployed. He is Bagboy's young cousin, has spider like super powers, and the comic would focus on a young boy dealing with having super powers, measuring up to his older cousin, and being taken seriously as a hero. Very G rated and child friendly.
Urban Dig – A comic strip that follows Carl Winslow, a private detective who investigates the urban myth or legend landscape. Police do not take the stories seriously, but there are strange things happening in Chicago, Carl is looking into them. This would be sort of adult rated, with drug use, partial nudity, blood and gore.
Commander Valor – A comic strip about a superhero whom is black ops. Though he is the front man for the premier government funded superhero team, Frontline, he works in the dark. He is sort of a Captain America/Batman rip off. It would also be more adult like, i.e. possible nudity, drug use, etc.
Notice all are comic strips? I was thinking of just keeping them black and white for the time being. If you feel that full color should be the way to go, let me know.
Thanks for stopping by.
PS: Seriously communicate. I have all of six people who liked my Facebook page. Those are all friends whom support my creative endeavors no matter what, and I love that, but I need a broader audience.
---
Top Ten Las Vegas Casino/Resorts
January 29th, 2017 by Proprietor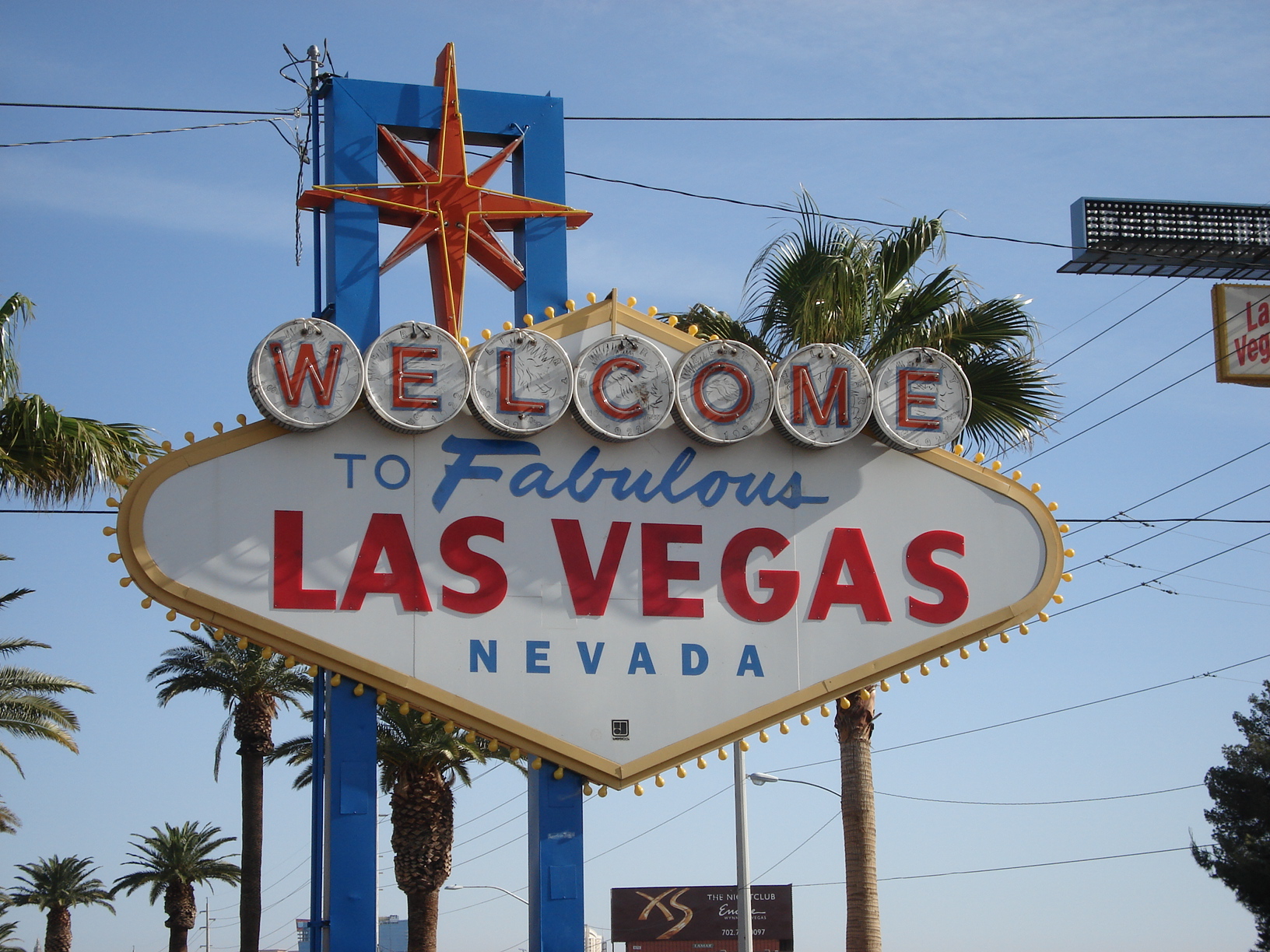 Decided to post something, and do a bit of a travel review for my favorite city, Las Vegas. Keep in mind, this is based on my own personal opinion and tastes. I have stayed in all of the casino/resorts I have listed, some of them multiple times. If I have listed them, they are ones I would also most likely return for another visit.
I have gone to Las Vegas 18 times over about a span of a quarter of a century, so yeah, I really like the city. It has changed greatly. Some of the photos I have in this post were taken three to eight years ago. So they are not recent, but still are very representative of the casino/resorts.
My advice to anyone is go to Las Vegas at least once, you will either love it and want to return or you will simply say, OK I have been there. Some people do really hate it for various reasons. One of the bits of advice I give anyone going to Las Vegas, were comfortable walking shoes, because you will do a lot of walking. The MGM Grand is a quarter mile long from Strip entrance to back by the monorail station.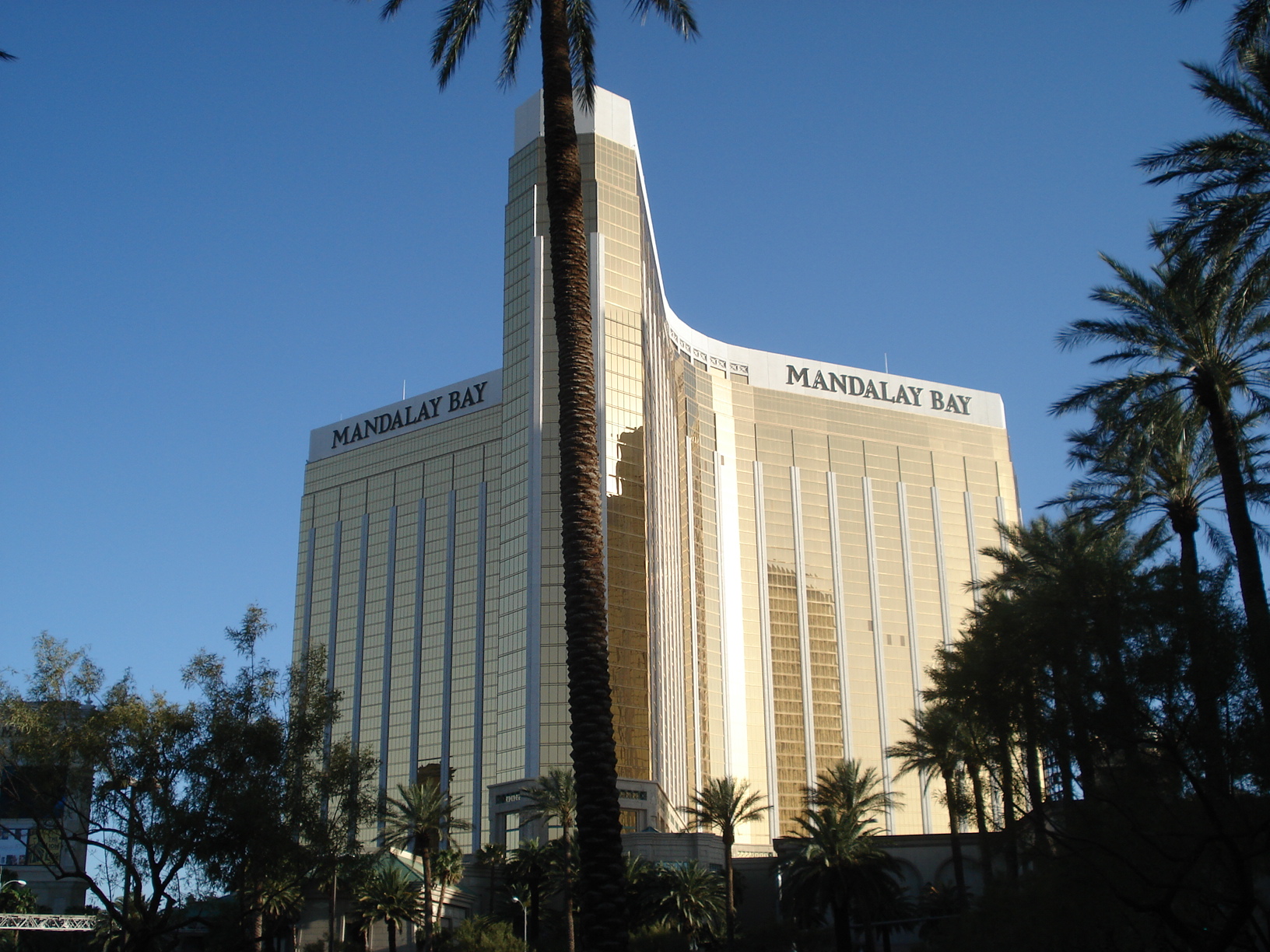 1. Mandalay Bay – Though location can be a bit off putting for people, because it is the farthest south resort/casino on the strip, there is a monorail connecting it to Luxor and Excalibur (closes at 10:30PM), and the walkways between the three are open 24 hours a day, so getting to Excalibur can be a walk or ride. The pool area is incredible, the buffet is wonderful, and the casino is a decent size. There is the Shark Reef Exhibit, which is a fun none gaming distraction. The selection of restaurants and nightlife is great. The rooms are large, and the bathrooms contain a soaking tub, shower stall, and double vanity.
2. Bellagio – Because it is considered high class, some people are intimidated by the place. The casino is large, there are plenty of none gaming distraction with the Art Exhibit, Nature Conservatory, and pool. The spa is very nice. The restaurants are higher end and pricy, but worth the cost. Across the street or a monorail ride away is cheaper places to eat. The monorail between Bellagio, Aria and Monte Carlo runs until midnight. The location is also great, because Bellagio is mid-strip, making travel easy. The rooms are large and comfortable, the bathroom contains a soaking tub, shower stall and double vanity.
3. Palms – Off strip, but there are several ways to get to the strip for free if you do not mind walking to another casino/resort and taking their shuttle. Otherwise a quick taxi cab ride up the street to Bellagio puts you right at the heart of the strip. The casino is a decent size, there is plenty of entertainment and variety of food, from fast to high end. The rooms are clean, decent, and comfortable.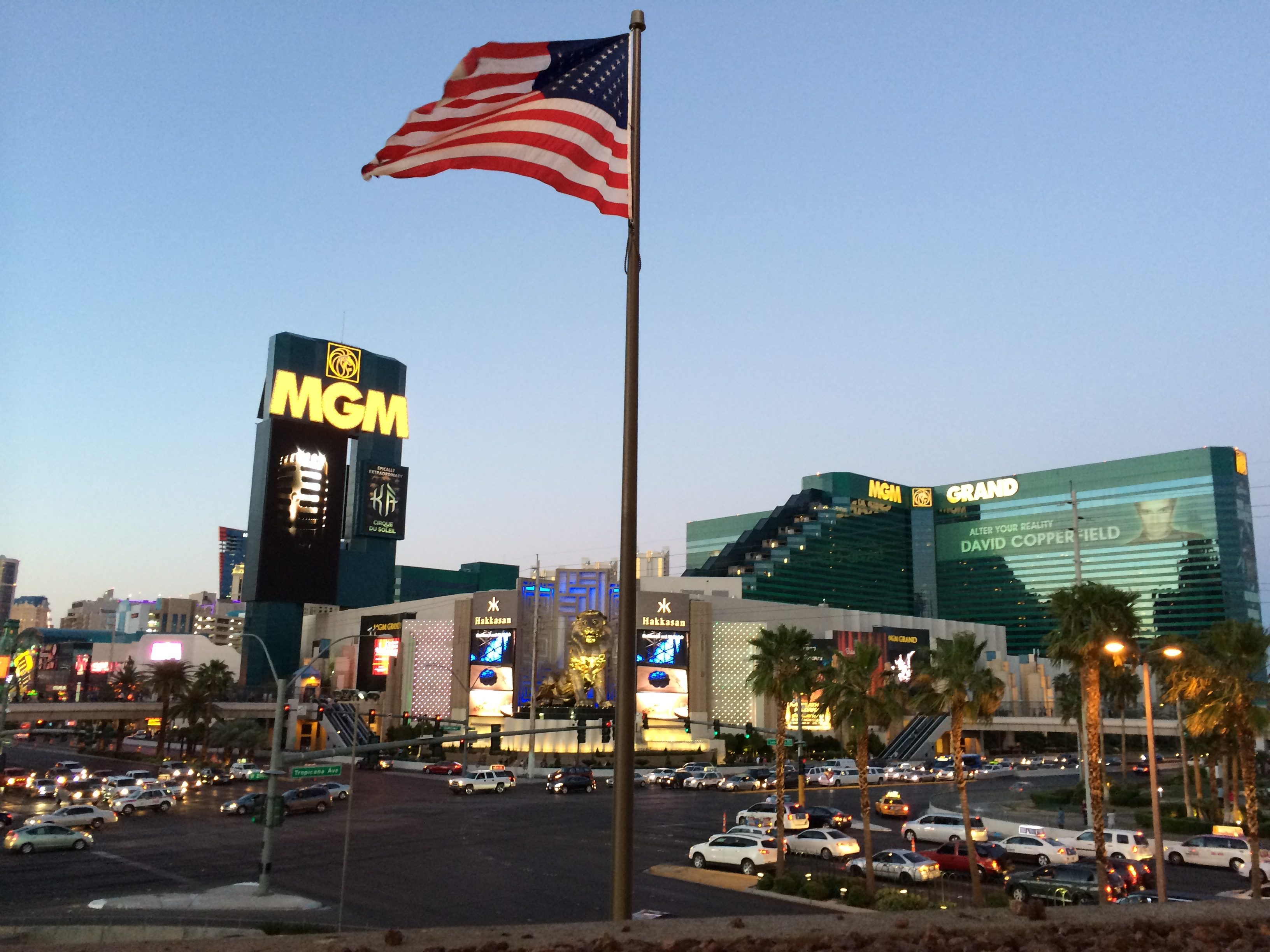 4. MGM Grand – Size alone can be a turn off. From east to west, the MGM is about a 1/4 mile long, but you do a lot of walking anyway in Las Vegas. Located at a busy intersection, there is about seven casinos within walking distance. Being the farthest south monorail point, transportation to the north end of the strip, and anywhere along the way is very easy to get to. The pool area is huge, and there is a selection of restaurants from fast to high end. The rooms are nice. If you can splurge, get a suite, they cost less than rooms at higher priced hotels. The casino is massive, so there is plenty of gaming.
5. Mirage – One of the nicest places on the strip in terms of decor. The casino is a decent size. The buffet is excellent. There is a variety of nightlife, and entertainment, as well as dining options. The rooms are nice standard hotel sizes rooms. The pool is a great place to relax. The location puts you near great shopping, from Caesars Forum Shops next door, the Fashion Show Mall down the road, and shopping across the street at the Venetian & Palazzo. A monorail to Treasure Island makes getting to the mall easier. A walk across the street gives you access to the monorail via the Harrah's station, so you can then travel to the farthest north or south points of the strip.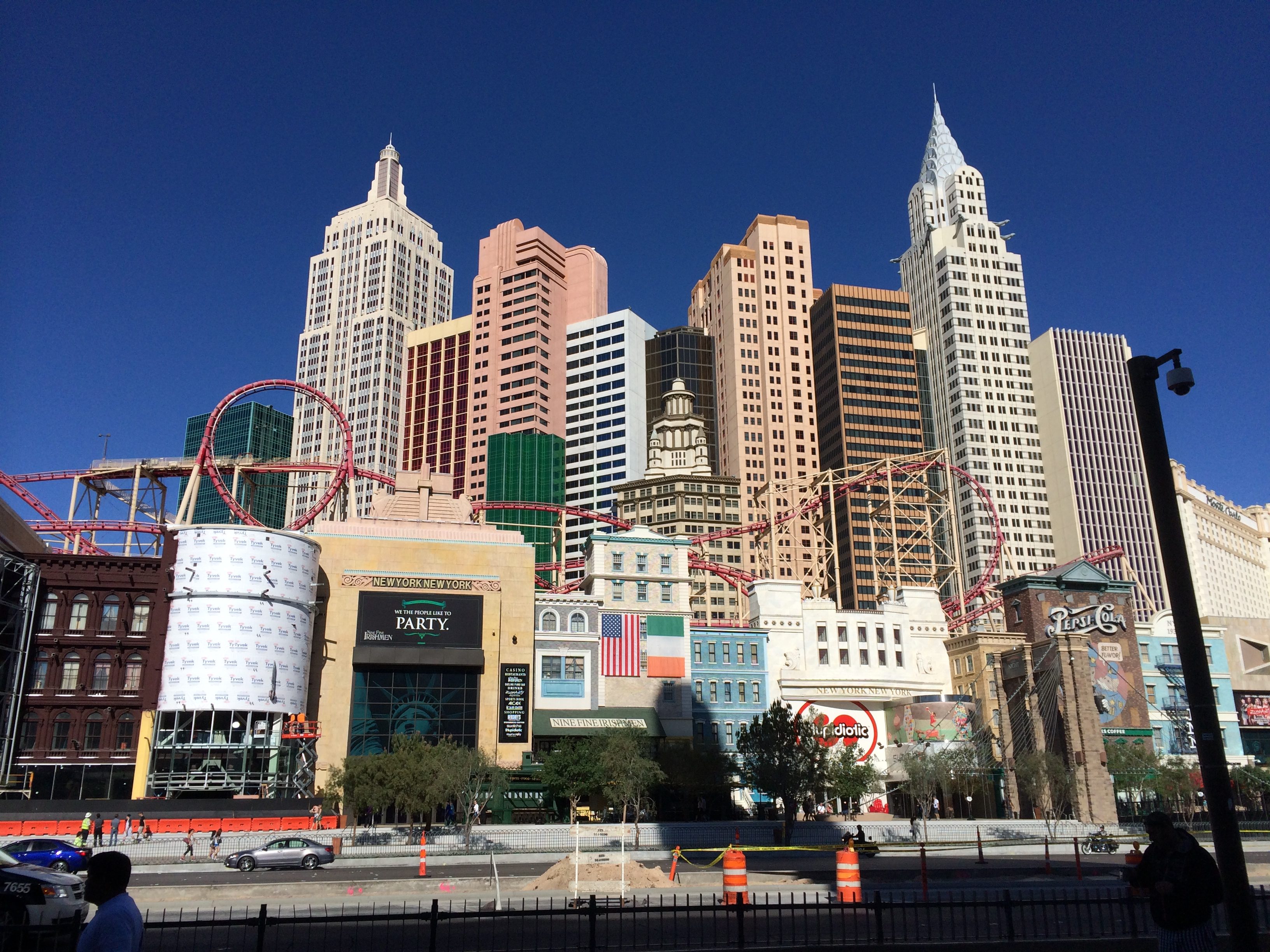 6. New York-New York – Located within walking distance of another seven casinos. New York-New York's casino is a decent size, and offering a variety of gaming. There is great dining options, and now the park opens up a pleasant area for you to relax. Entertainment is excellent at the resort, and there is plenty around if you decide to go elsewhere. The rooms are decent.
7. Luxor – Stay in the pyramid, it does not cost you more, and the view is incredible. Also riding the inclinations is fun. The rooms are clean, and only have a shower and vanity in the bathroom, but if you are not overly taken with luxury, that will do. The casino is extensive, and has a great selection of games. The pool is nice. The monorail between Excalibur and Mandalay Bay can be ridden, but walking to either place is easier. The food selection is great, with a food court offering fast food, and there are high end options. The entertainment and nightlife is also excellent.
8. Planet Hollywood – The rooms are nice, and larger than your standard hotel room. Most of the bathrooms have a soaking tub, shower stall, and double vanity. The restaurant selection is decent, and there are other options across the street or down the street. The casino is a good size, and has a lot of gaming options. There is plenty of nightlife and entertainment.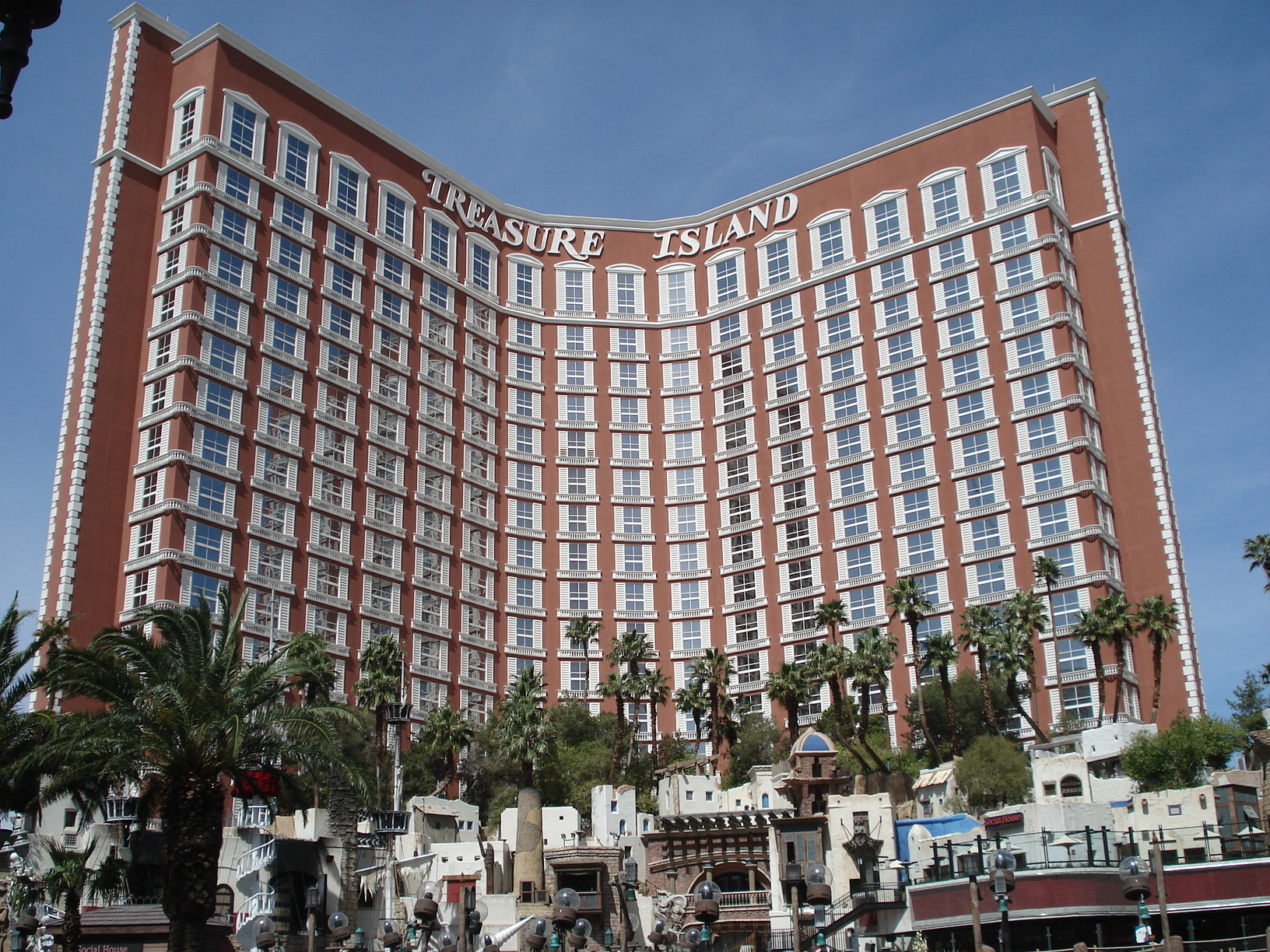 9. Treasure Island – Great rooms, and decent price. The casino is a good size. It's location is near a good variety of shopping, with Fashion Show Mall across the street, as well as Venetian/Palazzo. The monorail that is connected to Mirage brings you further into the center of the strip, and access to the main monorail across the street. The dining options are decent, and there are plenty of other options around.
10. Paris – The rooms are OK, clean and average size. The casino is great. The dining options are varied, and there are more nearby. It is connected to Bally's so you can walk to the monorail station and go anywhere on the strip. There is decent nightlife and entertainment. Go up the Eiffel Tower and get great views of the strip.
All of the above casino/resorts are ones I would recommend for someone to stay at. The casino/resorts represent a range from inexpensive to relatively high end. Before you book a room in Las Vegas though, watch out for the RESORT FEE. The room may cost you $49.95 a night, but there might be a $30 per night resort fee.
Thanks for stopping by.
---
Making It
January 26th, 2017 by Proprietor
Sadly we are now in an era where we will be seeing more television legends pass. Mary Tyler Moore was a legend among legends for her skills, talent, and ground breaking work. She came into television during it's infancy, and help mature the genera.
Television is not really an old technology when compared to things like the train or automobile or even airplane. My father grew up without television, and in his teen years, he remembers wealthier friends getting televisions, and eventually his father, my grandfather, working as a television repairman. I am old enough to have lived in a house where there was a black and white television, and it was replaced by a very low definition color television. Television has only been around for sixty years. Because the technology of television has progressed so quickly, we think of it as very old.
Mary Tyler Moore came into television when you had to have talent. She had talent. She could dance, she could sing, she was a quick study, and learned comedy from a master, Dick Van Dyke. She was also good looking in a very natural way. These days everyone looks constructed, like plastic dolls, and act just as badly.
Thank you Mary Tyler Moore, you made it after all.
---
Updates To A Few Pages
January 17th, 2017 by Proprietor
I updated the Multiverse Page to explain my concept, since we are now getting deeper into the Gorilla Fish story. The whole basis of the web comic is to explore my multiverse of ideas, and maybe make some money, if someone thinks something is worth the effort. So please, like this comic, and let others know.
PS: Found a really cool old video from my days in Germany.
Enjoy.
Thanks for stopping by.
---