Top Ten Las Vegas Casino/Resorts
January 29th, 2017 by Proprietor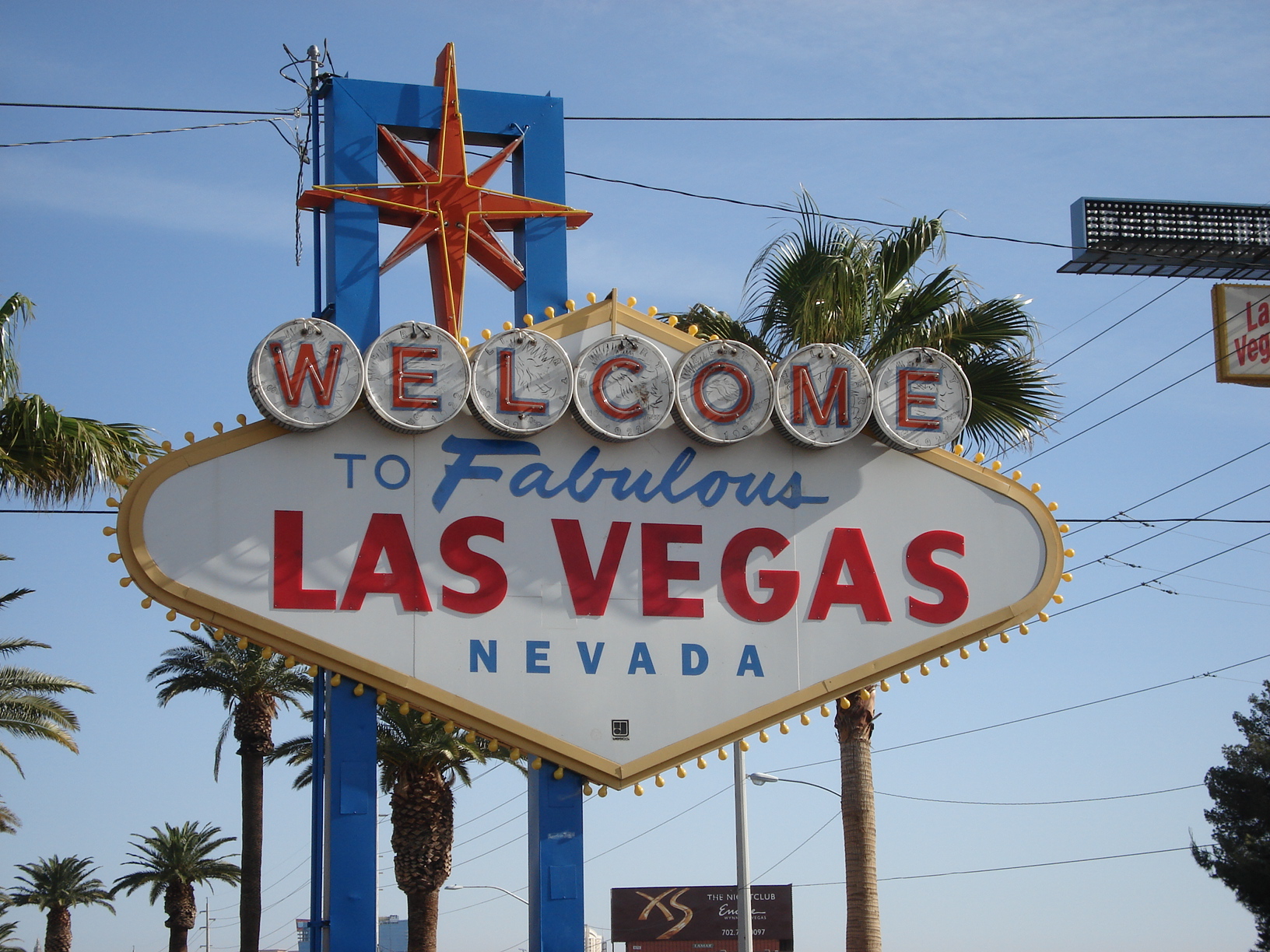 Decided to post something, and do a bit of a travel review for my favorite city, Las Vegas. Keep in mind, this is based on my own personal opinion and tastes. I have stayed in all of the casino/resorts I have listed, some of them multiple times. If I have listed them, they are ones I would also most likely return for another visit.
I have gone to Las Vegas 18 times over about a span of a quarter of a century, so yeah, I really like the city. It has changed greatly. Some of the photos I have in this post were taken three to eight years ago. So they are not recent, but still are very representative of the casino/resorts.
My advice to anyone is go to Las Vegas at least once, you will either love it and want to return or you will simply say, OK I have been there. Some people do really hate it for various reasons. One of the bits of advice I give anyone going to Las Vegas, were comfortable walking shoes, because you will do a lot of walking. The MGM Grand is a quarter mile long from Strip entrance to back by the monorail station.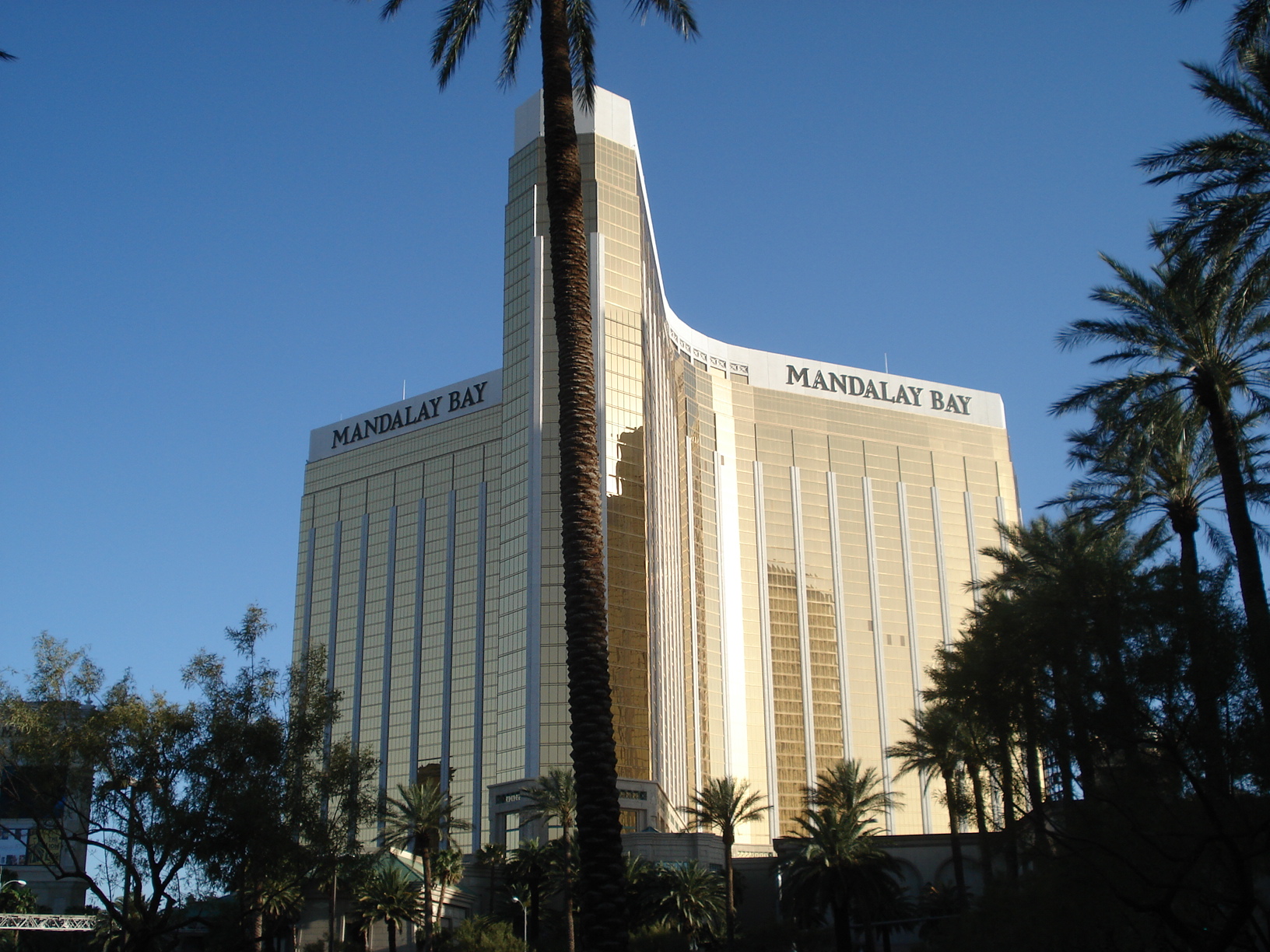 1. Mandalay Bay – Though location can be a bit off putting for people, because it is the farthest south resort/casino on the strip, there is a monorail connecting it to Luxor and Excalibur (closes at 10:30PM), and the walkways between the three are open 24 hours a day, so getting to Excalibur can be a walk or ride. The pool area is incredible, the buffet is wonderful, and the casino is a decent size. There is the Shark Reef Exhibit, which is a fun none gaming distraction. The selection of restaurants and nightlife is great. The rooms are large, and the bathrooms contain a soaking tub, shower stall, and double vanity.
2. Bellagio – Because it is considered high class, some people are intimidated by the place. The casino is large, there are plenty of none gaming distraction with the Art Exhibit, Nature Conservatory, and pool. The spa is very nice. The restaurants are higher end and pricy, but worth the cost. Across the street or a monorail ride away is cheaper places to eat. The monorail between Bellagio, Aria and Monte Carlo runs until midnight. The location is also great, because Bellagio is mid-strip, making travel easy. The rooms are large and comfortable, the bathroom contains a soaking tub, shower stall and double vanity.
3. Palms – Off strip, but there are several ways to get to the strip for free if you do not mind walking to another casino/resort and taking their shuttle. Otherwise a quick taxi cab ride up the street to Bellagio puts you right at the heart of the strip. The casino is a decent size, there is plenty of entertainment and variety of food, from fast to high end. The rooms are clean, decent, and comfortable.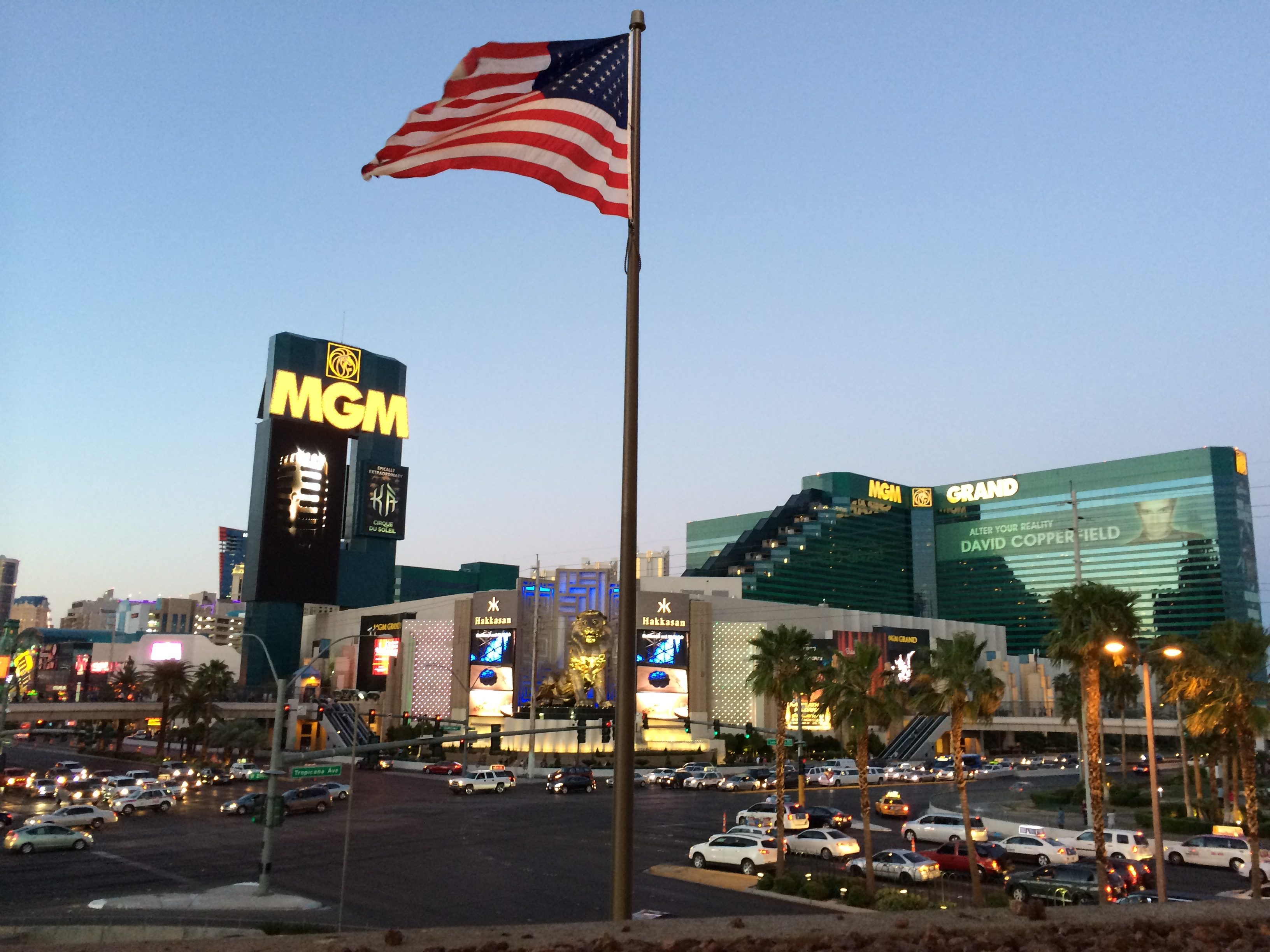 4. MGM Grand – Size alone can be a turn off. From east to west, the MGM is about a 1/4 mile long, but you do a lot of walking anyway in Las Vegas. Located at a busy intersection, there is about seven casinos within walking distance. Being the farthest south monorail point, transportation to the north end of the strip, and anywhere along the way is very easy to get to. The pool area is huge, and there is a selection of restaurants from fast to high end. The rooms are nice. If you can splurge, get a suite, they cost less than rooms at higher priced hotels. The casino is massive, so there is plenty of gaming.
5. Mirage – One of the nicest places on the strip in terms of decor. The casino is a decent size. The buffet is excellent. There is a variety of nightlife, and entertainment, as well as dining options. The rooms are nice standard hotel sizes rooms. The pool is a great place to relax. The location puts you near great shopping, from Caesars Forum Shops next door, the Fashion Show Mall down the road, and shopping across the street at the Venetian & Palazzo. A monorail to Treasure Island makes getting to the mall easier. A walk across the street gives you access to the monorail via the Harrah's station, so you can then travel to the farthest north or south points of the strip.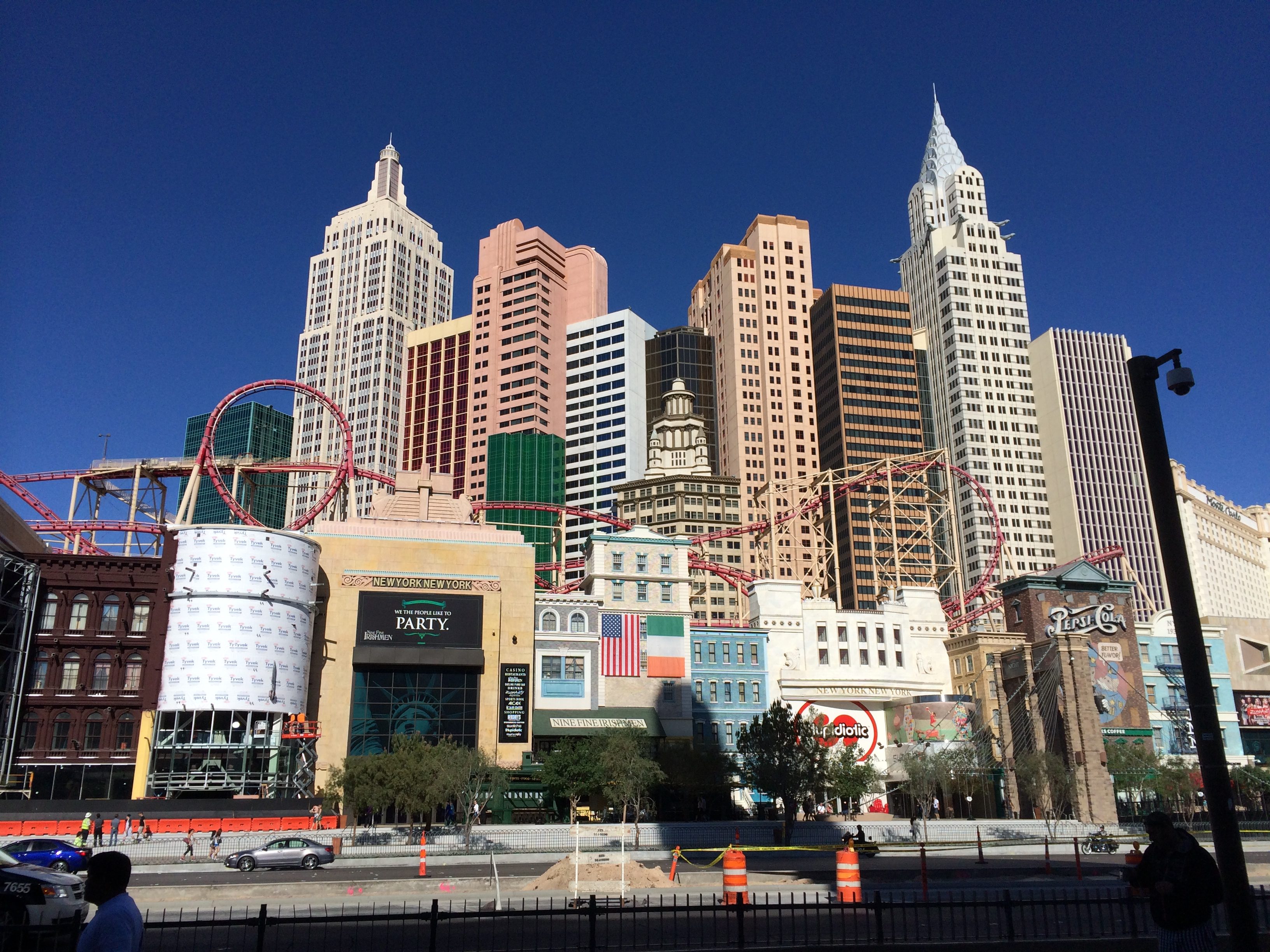 6. New York-New York – Located within walking distance of another seven casinos. New York-New York's casino is a decent size, and offering a variety of gaming. There is great dining options, and now the park opens up a pleasant area for you to relax. Entertainment is excellent at the resort, and there is plenty around if you decide to go elsewhere. The rooms are decent.
7. Luxor – Stay in the pyramid, it does not cost you more, and the view is incredible. Also riding the inclinations is fun. The rooms are clean, and only have a shower and vanity in the bathroom, but if you are not overly taken with luxury, that will do. The casino is extensive, and has a great selection of games. The pool is nice. The monorail between Excalibur and Mandalay Bay can be ridden, but walking to either place is easier. The food selection is great, with a food court offering fast food, and there are high end options. The entertainment and nightlife is also excellent.
8. Planet Hollywood – The rooms are nice, and larger than your standard hotel room. Most of the bathrooms have a soaking tub, shower stall, and double vanity. The restaurant selection is decent, and there are other options across the street or down the street. The casino is a good size, and has a lot of gaming options. There is plenty of nightlife and entertainment.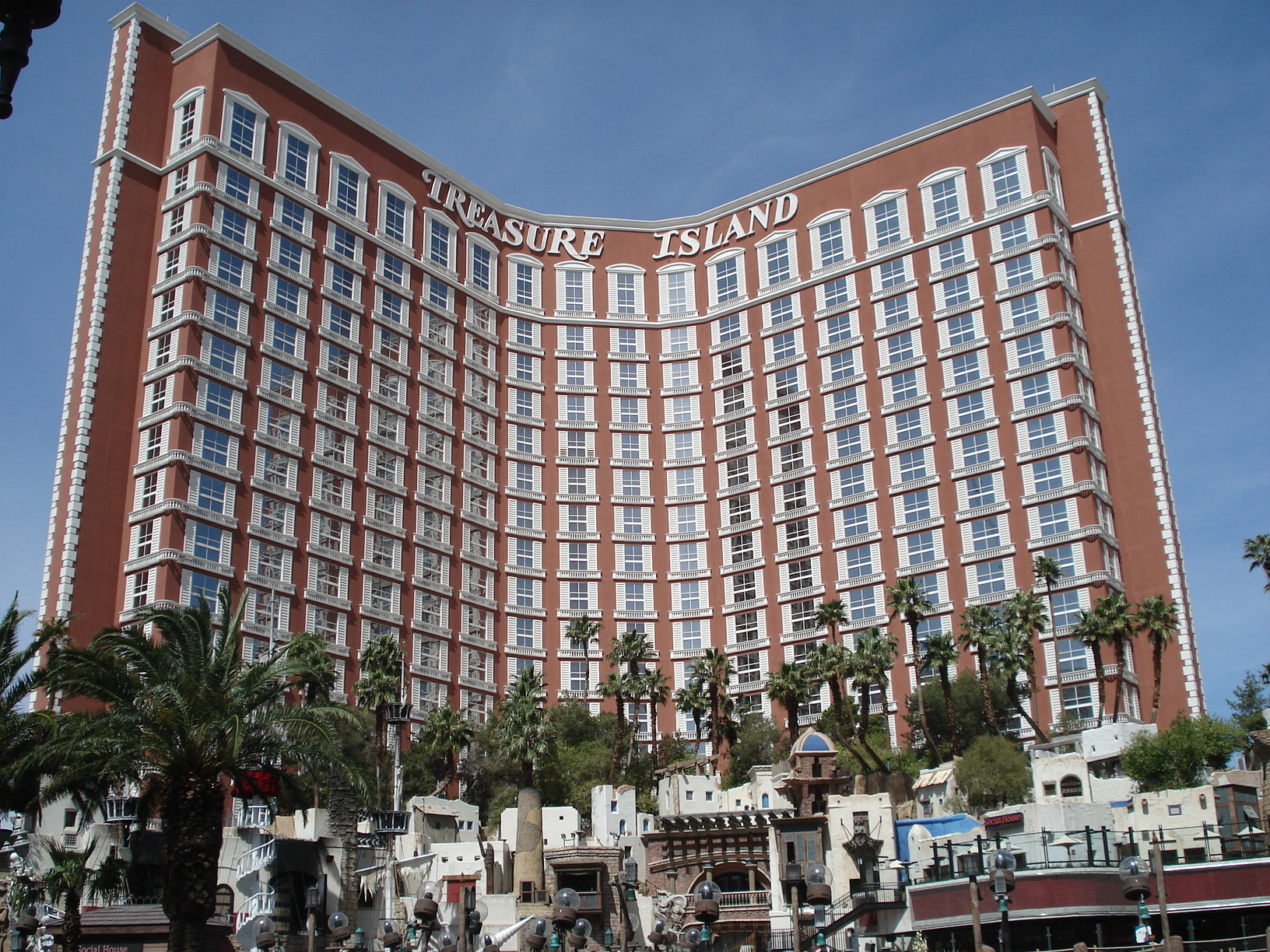 9. Treasure Island – Great rooms, and decent price. The casino is a good size. It's location is near a good variety of shopping, with Fashion Show Mall across the street, as well as Venetian/Palazzo. The monorail that is connected to Mirage brings you further into the center of the strip, and access to the main monorail across the street. The dining options are decent, and there are plenty of other options around.
10. Paris – The rooms are OK, clean and average size. The casino is great. The dining options are varied, and there are more nearby. It is connected to Bally's so you can walk to the monorail station and go anywhere on the strip. There is decent nightlife and entertainment. Go up the Eiffel Tower and get great views of the strip.
All of the above casino/resorts are ones I would recommend for someone to stay at. The casino/resorts represent a range from inexpensive to relatively high end. Before you book a room in Las Vegas though, watch out for the RESORT FEE. The room may cost you $49.95 a night, but there might be a $30 per night resort fee.
Thanks for stopping by.
---
Making It
January 26th, 2017 by Proprietor
Sadly we are now in an era where we will be seeing more television legends pass. Mary Tyler Moore was a legend among legends for her skills, talent, and ground breaking work. She came into television during it's infancy, and help mature the genera.
Television is not really an old technology when compared to things like the train or automobile or even airplane. My father grew up without television, and in his teen years, he remembers wealthier friends getting televisions, and eventually his father, my grandfather, working as a television repairman. I am old enough to have lived in a house where there was a black and white television, and it was replaced by a very low definition color television. Television has only been around for sixty years. Because the technology of television has progressed so quickly, we think of it as very old.
Mary Tyler Moore came into television when you had to have talent. She had talent. She could dance, she could sing, she was a quick study, and learned comedy from a master, Dick Van Dyke. She was also good looking in a very natural way. These days everyone looks constructed, like plastic dolls, and act just as badly.
Thank you Mary Tyler Moore, you made it after all.
---
Updates To A Few Pages
January 17th, 2017 by Proprietor
I updated the Multiverse Page to explain my concept, since we are now getting deeper into the Gorilla Fish story. The whole basis of the web comic is to explore my multiverse of ideas, and maybe make some money, if someone thinks something is worth the effort. So please, like this comic, and let others know.
PS: Found a really cool old video from my days in Germany.
Enjoy.
Thanks for stopping by.
---
Smoke Break
January 15th, 2017 by Proprietor
New story line features Cigar Man, the primary hero of the Cigar Man universe. See the Multiverse tab on the navigation bar. This story came about as a quick way to bridge into the next story I am writing. Dimensional travel, coupled with time travel can be a headache to figure out, and I want to have continuity in the story. I will be introducing more characters, and plot threads, and it leads somewhere interesting. So stay tuned.
---
Move Made
January 8th, 2017 by Proprietor
What happens next? Now that Moves has ended, the comic takes a break of sorts. Smoke Break to be exact. With Lefty and his crew returning to their home dimension with Scurvy Dog as hostage, the next chapter introduces you to the main superhero of Lefty's home dimension, and for whom I named the dimension after, CIGAR MAN.
Cigar Man was born from a conversation with a co-worker, years ago, about odd superheroes. The co-worker knew about the Great Lakes Avengers, but did not know about the whole CapWolf story line from the same time frame. Yeah, the late 1980s and early 1990s were not the greatest time for comics. Comic books were becoming the next great investment, companies were trying all kinds of gimmicks and crap to sell the comics, including really stupid stories, but at the time it was awesome.
The conversation went on, and I elaborated about some of the odd superheroes DC created to audition for the Legion of Superheroes. Arm Fall Off Boy was one of my favorites. A guy, who could pop one of his arms off, and used it to hit you. There was also the Legion of Substitute Heroes which was formed from the rejected candidates. The substitutes were written with comic relief in mind, but if handled well were a powerful fighting force.
Eventually the conversation moved into how a guy smoking a cigar would gaining various superpowers came about. It was just silliness at the time, but being a writer always keen for even odd ideas to expand upon, I did what I normally do. Open a text editing program, type out the idea, save it as a file, and then either email it to myself or copy it to a thumb drive.
From that idea, and description, I built a world around Cigar Man. If he had a side kick, what would the side kick mainly do? Carry lots of cigars for the hero, like a walking humidor of sorts. So I created the sidekick, HUMIDOR. Humidor was based on a matador and spoke comic book Spanish. Basically English with a few Spanish words to indicate he was from Spain. Somehow a pet chimp called STUB was involved. I pictured all three on a motorcycle with sidecar.
Then I worked on the villains, the odder the better. I already had a villainess called Calamari in the Mighty League of Justice Universe, which you, the reader were introduced to. But, I liked the character idea, and I did not feel like having two Calamari characters in two different universes, and Cigar Man may have dove tailed well into the MLJ Universe, but it still did not work well in my mind. Even if Cigar Man and the MLJ were in the same universe and lived in different parts of the country or world. Then I came up with the whole dimensional travel and cross over concept for my universe, Calamari being in two universes could be easily explained.
Now Cigar Man, and his universe will fully be featured in a short story arc of Gorilla Fish, while I work out some kinks for the next major story arc. The Smoke Break storyline up next actually solves a transition problem for me as well. Sometimes this stuff writes itself.
Thanks for stopping buy.
---