Off Strip Casinos
November 12th, 2017 by Proprietor
Not doing a Brady post, working on a few other things. So, I decided to do a Las Vegas post.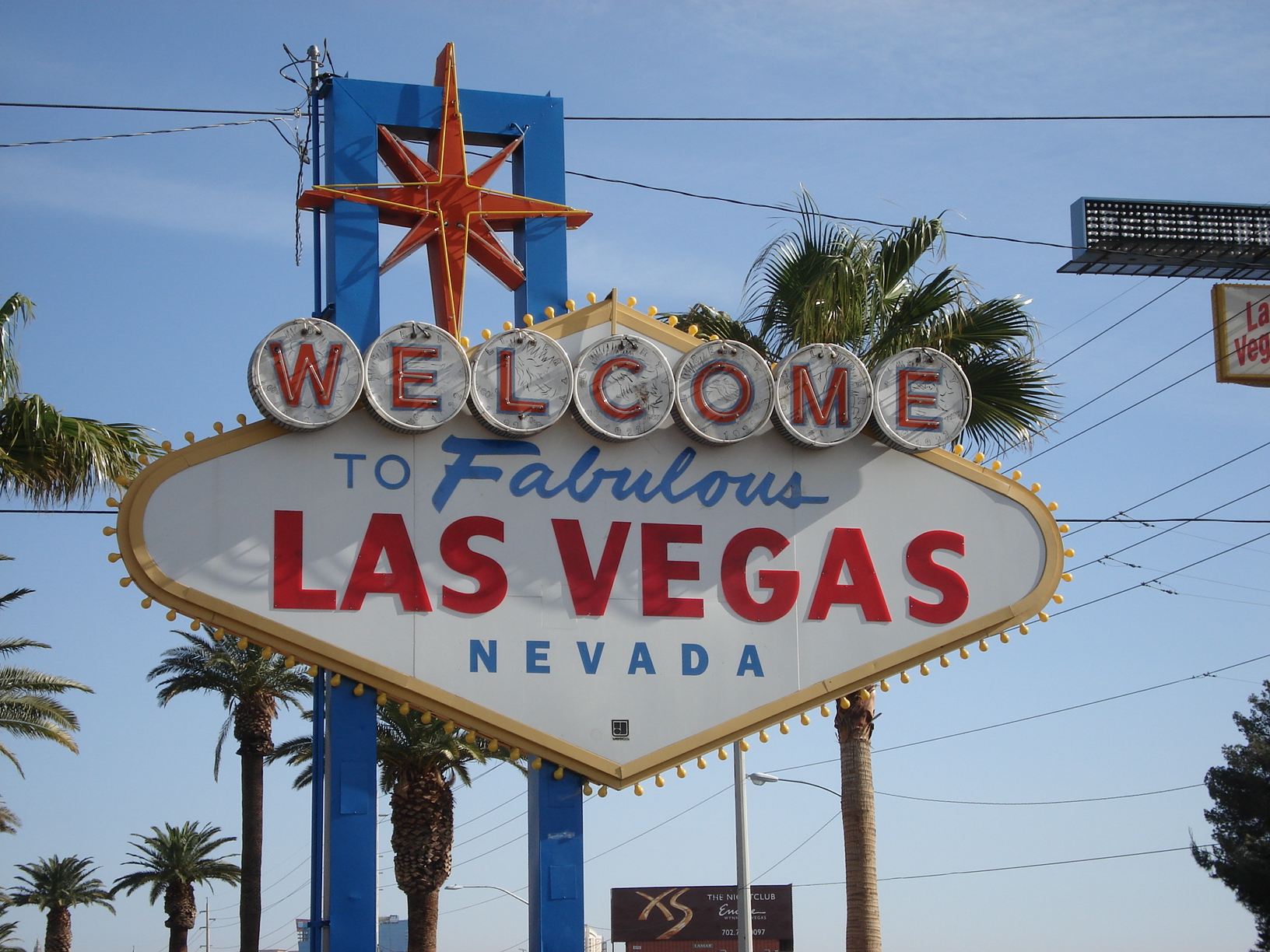 There are plenty of off strip casinos to stay at, and they are wonderful places to stay. Some are reasonable in price. Though like resorts on the strip, many charge a resort fee, so the $30 a night room rate might wind up being more like $60 +tax. Just pay attention. I have visited all the places mentioned below, and enjoyed going to them. I either took a shuttle or went via rental car or taxi when I was in a phase where I wanted to get off strip and visit outlying properties or the local's casinos.
Palms – This is the only off strip resort I have stayed in, and it is one of my Top 10 places. The rooms are nice, and there is a decent spa, as well as pool. Palms caters mainly to hip, young trendy crowd, but even a middle aged or oldster can stay. The casino is decent size, the range of food prices and selection go from fast food to 5 star gourmet. So you can grab a quick fast food breakfast, go about your day, then sit down to have a very good gourmet meal at night. If you want to travel somewhere else or get to the strip, transportation availability ranges from free to about $10 for a cab. The free form of transportation comes in the form of two shuttles. See Gold Coast and Rio.
Gold Coast – Right across the street from the Palms. It tends to cater to the blue hair crowd, but the casino is really nice. It has a selection of restaurants and a buffet that is for those seeking affordability. The Gold Coast offers a shuttle that will take you to The Orleans or to a parking lot at the back of Bally's on the strip. You have to walk from the parking lot to get to Bally's and the strip, but the shuttle is free, so tip the driver a $1.
Rio – Owned by Caesars, it is an all suite hotel. The casino is very large, and it offers a Carnival In The Sky show every couple of hours. There are multiple buffets, the Carnival Buffet has a massive food selection, and is very reasonably priced. The Seafood Buffet focuses on seafood, for the price, if you love seafood, it is worth it. There is also free shuttles to Bally's on the strip or Harrah's. Choose either one. The Rio is also a decent walk from the Palms, but if you have walked up and down the strip, it is not a big deal.
The Orleans – The only way to get here is by cab or the free shuttle from Gold Coast. It offers a large casino that tends to cater to the locals crowd, but it is a fun place. The machines and tables are lower limits as well. The food court offers a decent selection, and there are some decent restaurants.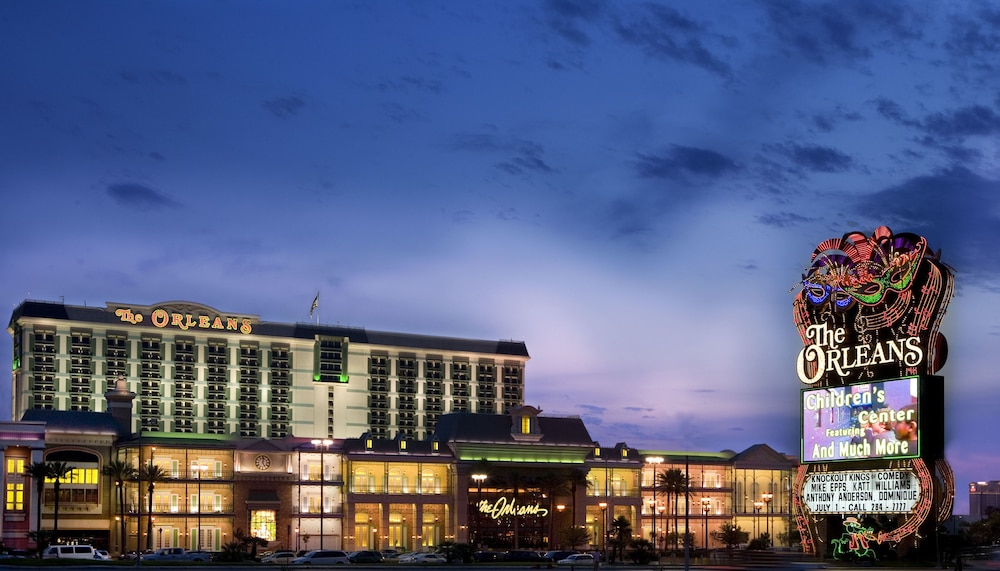 Green Valley Ranch – This casino is actually in Henderson, and was featured in a short lived reality show. It is a large casino, with a food court and high end dining, as well as across from a shopping mall. It is worth going to, I enjoyed the place. Except the cab ride will be expensive, so if you rent a car, and want to go to outlying casinos, add Green Valley Ranch as a destination.
M – This casino is on Las Vegas Blvd, except it is a good twenty minute drive or more south from Mandalay Bay. If you go to the Fashion Show Mall, there is usually a shuttle that runs from 11AM to 9PM that is free, and mainly intended for guests, but the shuttle attendant has not kicked anyone off for just wanting to go to the casino. It is a very nice resort, and the casino is a decent size.
Red Rock Resort – Way out west by the Red Rock National Park, it was in Rock of Love Season I, as well as a few other reality shows. Beautiful casino and resort overall. Rental car to outlying casinos is best way. They do have a shuttle that goes to Fashion Show Mall on the strip, but shuttle times are sparse. The shuttle is meant more for guests who want to go to the strip, and then return.
Palace Station – Not too far off the strip by Las Vegas standards. It is a good sized local's resort. I did not have any luck in the casino. This is also the place where OJ was arrested. If you rent a car and drive, there is a nice sized parking lot.
Boulder Station – Sister property to the Palace Station, but it is out on the Boulder Highway. Nice sized local's casino. Worth going to if you rent a car and decide to go to outlying casinos. The casino is large with a good variety of games. Since it is meant for more drive in business, there is plenty of parking.
Sam's Town – A large local's casino/resort. There is a shuttle bus from Harrah's that will take you there or you can rent a car. The lower stakes table games and machines are fun to play.
South Point – It is on Las Vegas Blvd. and maybe ten minutes south of Mandalay Bay. The casino is a decent size, and overall it is a decent place to visit for a little lower stakes gambling. There are some good restaurants, and the resort has some different amenities.
Hard Rock – This place is on my list of places I want to stay. It caters to the LA crowd, and younger party crowd. When I first went, the casino was small, but Hard Rock expanded. The memorabilia that is throughout the casino is wonderful to see and covers a broad range of music history. A trip out to just gaze at he memorabilia is worth the effort. There is several very nice restaurants to eat at, and the Cafe restaurant has excellent food. The Hard Rock offers a shuttle, except the cab ride is probably the best way. The cab ride out is about $15 with tip depending on where you get the cab. I recommend taking a cab from Planet Hollywood for the least expensive ride. If you rent a car and are driving to outlying casinos or from outlying casinos, stop at the Hard Rock.
Thanks for stopping by.
---