Love Reality TV?
September 19th, 2018 by Proprietor
This is a list of reality television shows that I enjoyed, and still enjoy watching. Some are available on streaming media, while others I purchased years ago, and one or two, I managed to acquire via bit torrents.
The easy to produce, "Unscripted Television" or Reality Television as it started out being called has infested the American television landscape. Granted back in the infancy of television there was Candid Camera, but the total absorption of television and morphing into the current landscape began around 2000.
Who Wants To Marry A Multi-Millionaire aired on Fox, and was a fiasco. There was Survivor on CBS, which started a whole craze of sorts. Then the whole television landscape began to change. VH1 from 2006-2010 became my must watch network with a variety of "Of Love" style shows, a few mentioned here. There were other shows on various networks, such as TLC, History, Animal Planet, etc. that I watched, eventually many channels dedicated to certain style programming switched to reality television.
In some ways it is sad that there is no longer any originality or even good scripted television. Granted, it is very costly to produce a program, but many people have shifted their watching style to binge watching. Streaming media services have developed their own forms of programming and cater to that type of watching style. Cable networks, such as HBO, have taken over good scripted television. Interesting how pay channels, like HBO, do not mind investing large sums of money into scripts, while networks with revenue driven finances have moved toward unscripted television. Streaming media services, which make money largely on subscriptions are also investing money into scripted shows.
One might argue that due to how people watch content dictates the shift in who produces scripted vs. unscripted content.
Some of the reality television shows I listed are still running on their respective networks, except, having cut cable six or seven years ago, I have not really kept up with them. Some I can watch on Hulu, the ones that I cannot watch anymore I have downloaded via various methods or I purchased. All of the ones I have listed are ones that conform to my previous post about Television Shows concept. This list is just my opinion, and if you want to watch these shows, give them a shot.
1. Miami Ink – When TLC announced this show, I made note to watch it. At the time I was considering or thinking about a tattoo. Then I watched the show. It was dynamic. Four friends open a tattoo shop in South Beach. The show ultimately lead to my decision to go to South Beach for vacation, because it looked like an awesome place, and it was. I eventually got a tattoo a few years later. The first few seasons were incredible. Very raw and dealt mainly with tattoos, why people got tattoos, and the creativity involved. Then the show slipped more toward drama, eventually the main stars wanted nothing to do with the show, and it ended. This show spun off several other shows. NY Ink was the attempt to reignite a used wet match, yes, I watched it, but it was lacking in any real power, it tried to stay focused on tattoos, but soon collapsed into drama. I purchased the first seasons of Miami Ink on Amazon, and enjoy watching them from time to time.
2. LA Ink – The spin off show of Miami Ink, it starred a former artist from LA, who put together a talented crew. The show did focus on tattoos, but was heavy on drama, and dramatic story telling. A person who was on a reality show at the number three spot, spent over a season on LA Ink as a shop manager. My opinion has softened somewhat on LA Ink, I am missing one season, which is not for sale on Amazon.
3. Rock Of Love – Starring Bret Michaels from the hairband, Poison. Because of my age, Bret Michaels and Poison have a special place in my history, and I enjoy the music. The reality show featured some gorgeous, and not so women competing to be Bret's woman. It was interesting that as the show evolved through three seasons, things became more risqué. You can watch the unedited versions of the show on Hulu. I have the censored versions downloaded. To be honest, it is nice to see some boobies in a show, yet boobies are not the only reason to watch the show. One contestant went on to be in LA Ink, another came from the number four show, and managed to be on several other shows in this list, eventually getting her own show.
4. Beauty And The Geek – Started on one network, then moved to a merged network, the first season was one I never saw. I think I watched the second season during a marathon, and decided to see the third. Eventually I managed to own the first season on Amazon, and bit torrent the other four seasons, so I can watch them whenever I desire. Watching the seasons is interesting, since you can see how the producers were trying to keep the show fresh. The fourth season featured a male beauty, and then the fifth season sort of jumped the shark. It would have been nice to see the show released in a box set with some outtakes. The Beauty vs. Geek talent show from season 5 in it's entirety would have been interesting to watch, and the comedy routines form season 3 might have some appeal.
5. Pit Boss – A little person talent agent who ran a pitbull rescue. Shorty Rossi was dedicated to his cause. The show was refreshing in some ways, very interesting in many ways. Unfortunately Shorty came across sometimes as so obsessed with his mission, he did not treat people well. It is a wonderful show to watch. It is one in this list that I do not have downloaded nor can I find it on streaming networks.
6. I Love Money – Created by the "Of Love" genre creators of VH1, this show took people from various shows, and they competed for money. $250,000 in money! There were four seasons, though the third never aired. Some of the people were just as genuine as they were on previous shows, others became more annoying, and it became a very entertaining mix. Season 2 was strongest, and the last season, which would be 4, was the weakest. Still a great watch if you can find the shows. I have the first two due to purchasing and downloading, the final one I got through bit torrents.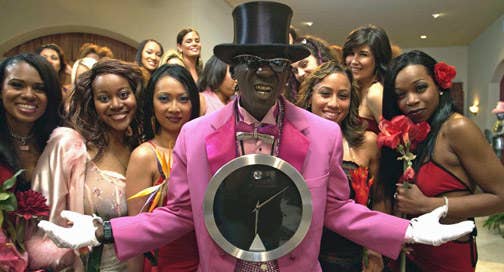 7. Flavor of Love – This is the show that launched all the other "Of Love" type shows that made VH1 a must watch channel for me for several years. Flavor Flav tried to find the love of his life from 20 women, whom competed in various challenges. The show lasted three seasons, so he was not very successful. It was still very entertaining. It can be seen on Hulu, and is available to download at various sites.
8. MythBusters – When this show launched on Discovery, it made science fun. Because it gained in popularity and following, one can see the evolution of the show, and willingness of the network to pour money into production as seasons rolled by. Due to having cut cable television six or seven years ago, I missed a few seasons, but I caught up due to Hulu. Now the show has ended. It is sad, but I understand how the two main characters grew tired.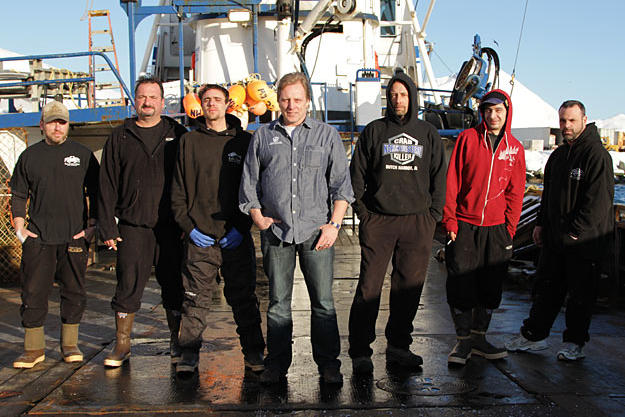 9. Deadliest Catch – Discovery made crab fishing interesting. It is a brutally dangerous job, and the men who work on the ships are extremely brave. I have not viewed recent seasons, and I have tried to catch up on Hulu, but that seems to be a difficult task. There has been drama off the screen as well, and things have changed dramatically since I was last capable of viewing the show. Still incredible to watch, because I have viewed a few new episodes when I was staying in a hotel for work related training.
10. Daisy Of Love – A spin off "Of Love" show. Daisy De La Hoya was one of two women from season two of Rock of Love to end up with her own show. Daisy was the petite, tattooed, sultry blond with a chipper personality. She did choose the wrong guy for her, but the show itself was entertaining.
11. Pawn Stars – Being a frequent Las Vegas visitor, when History announced this show, and the obvious play on words, I was interested. I have passed by Gold & Silver Pawn many times, but never stopped in. Once the show became popular, it became impossible to see the shop. Many of the items that show up are interesting, as are some of the experts. Managed to catch up on the show via Hulu.
12. Storage Wars – Who thought auctions of storage units could be interesting? A&E did. The first few seasons were indeed interesting. Then it sort of faded, and drama ensued. The show still holds some interest for me, but the recent seasons I have managed to watch via streaming media have indicated the show has simply jumped the shark. New people are not as interesting as the original cast. One woman has moved from a spin off show to the main show.
These are my views and opinions on reality television, and shows I actually do watch or re-watch from time to time.
Thanks for stopping by.
---
New Video: Embo Unlock
September 16th, 2018 by Proprietor
Embo, the bounty hunter from the Clone Wars television series. Unlocked in Star Wars: Galaxy of Heroes.

---
Ten Great Television Shows
September 12th, 2018 by Proprietor
When I made a list of shows I enjoy, it included reality and non-reality television shows. The list was extensive, so I decided to divide the list into non-reality, i.e. standard television shows, and reality shows, then whittle them down to ten or so.
In choosing the ten television shows, I decided that was a decent cut off point, because the remaining shows below ten were not meeting the criteria I had decided upon in picking shows I like.
First in criteria was watchability. Can I sit down and watch one episode straight through without losing interest and could I watch at least two episodes straight through. Also, if I am clicking through channels, and the show appears on one of the off brand, syndicated television channels, will I stop and watch it?
Then there was the viewing aspect of the watchability concept. How often have I viewed the show? There are shows that I will continue to view, regardless of media. If it is on a syndication channel, I will sit down and view it. When I have "nothing else" to watch, will I bust out the DVD or Blu-Ray collection of the show and view it?
The shows are in a list of one to ten, and to some extent, do not connate rank of any form. This is just a personal list of shows that I enjoy watching, and watch whenever they are on television or when I have nothing to watch. I feel these shows are great, and if you have heard of them, but never seen them, watch them, then decide for yourself.
1. Brady Bunch – If you are a regular reader, this blog features dozens of Brady Bunch themed posts. Go to the Category selection menu, and there is a separate category, Brady Bunch. It is without any argument my favorite show. I have the Shag Rug Ultimate DVD collection, I am happy to view this show on Hulu, since it is available, and if it is on a syndication channel, I will sit and watch the show. The show is set somewhat in it's time of the late 1960s and early 1970s, but it has a timeless quality due to basic plots. Even the political dynamics that are in the show are still understandable today. Mike Brady married Carol Tyler-Martin, both had three children, and they became a family. Most of the stories focussed on the children. Some people might be turned off by the simplicity of the plots and sappiness of the stories, but that is the beauty of the show, and what has endeared it into television history. The show is watched in dozens of languages across the globe.
2. Freaks And Geeks – A show produced in 1999 that focuses on teenage life in the 1980s. It was a show that I did not watch when it originally came out, but watched when it was on a streaming service I no longer subscribe to. I watched the show multiple times, when the streaming service dumped the show, I picked up a DVD copy at Half Price Books. The show resonates with me, because I am a child of the 1980s. I was in Junior High, then High School in the late 1980s. I was one of the geeks, and I knew plenty of freaks. Both groups were outcasts from what would be the traditional high school clicks. Sadly, this show lasted only one season.
3. The Wonder Years – This show came out in the late 1980s, followed the life of Kevin Arnold, who was entering Junior High, growing up in suburban America during the Vietnam War era. It was set in suburban Los Angels, though it did not specify which city it was set in or it was set in a fictitious city. Kevin was coming of age, he was maturing into a man. His grade school friend, eventual crush, and girlfriend, Winnie Cooper, was a girl every boy Kevin's age experienced. Any man or young man watching the show could easily identify with the relationship. The politics were a bit dated, the music was great, and it was eventually released on DVD or Blu-Ray, the main problem, the music rights. It was on a streaming service I used to have, if it is running on syndication, I will sit down and watch the show.
4. The Sopranos – Originally on HBO, and I never subscribed to premium cable. It was not available on streaming either, until HBO decided to set up their own service. I had seen a few episodes while at friend's houses, and it was good. There was a cigar brand based on the show, at the time, I was a cigar smoker, and yes, the cigars were incredible. I picked up the DVD sets to the show, and watch them multiple times. The show follows the trivials of the fictional Jersey mob boss, Tony Soprano. It won many Emmys, and even though it has been off the air for over a decade, it is still a great show to watch. Very powerful writing, and strong characterization.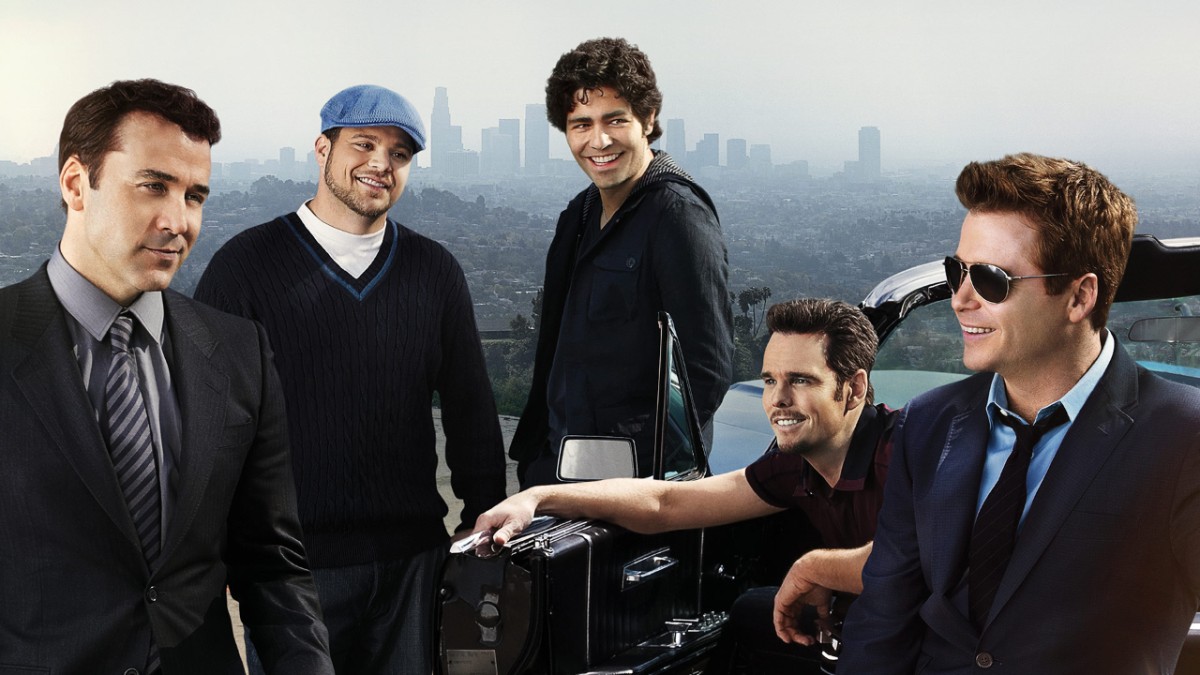 5. Entourage – Another HBO show that I did not watch immediately, saw a few episodes, and eventually picked up the DVD sets, then the complete Blu-Ray set. The show follows Vincent Chase's career as a movie star, from lows to highs that he experiences his friends, whom are just exaggerated aspects of Vincent's own personality. It is Bro-Mance television of sorts. The show is worth watching, but after multiple viewings, loses it's luster somewhat. The movie, by the same name, spun off, and was decent. If you liked the show, the movie is a must see.
6. Venture Bros – A cartoon that caught my interest on Hulu, I began watching it because I needed something to watch on my weekend mornings. I became hooked on the parody of 1960s and 1970s cartoons, with it't whole spoofing modern culture of sorts. The characters at first were annoying, somewhat one dimensional, but as the show grew into itself, became even more interesting to watch.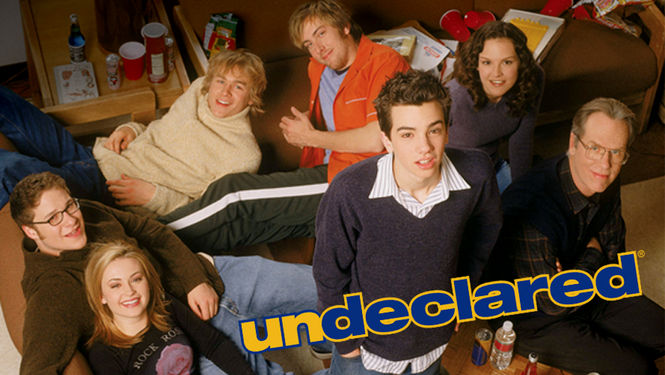 7. Undeclared – This show was produced by the same people as Freaks & Geeks, it had some of the former actors playing different parts. Both shows could be watched together or one after the other. One of the show's actors, Charlie Hunnam, would star in Sons Of Anarchy. Undeclared follows the life of Steve Karp as he navigates college. He is placed in a dorm with total strangers, whom bond with him, and he meets, Lizzy, a girl whom would become his girlfriend, though she has issue. The show was funny and sweet, but not strong enough to merit a second season. The first season came out in sporadic bits. Eventually being canceled entirely. I watched the show when it originally came out, fell in love with it, but had to wait for a few years until the complete DVD set came out. It was available on a streaming service, and I did watch it, but when I get the urge to see the show, I watch the DVD set.
8. Game of Thrones – Another HBO show that I could not watch, but watched on DVD sets. The show at first turned me off, but became more intriguing as I watched. Then I became hooked. Yes, lots of bare breasts, and naked women do help to retain my interest. If you made a drinking game involving taking a shot every time a bare breasted woman appeared, you would be drunk by the end of the show. In spite of the nudity, there is an incredible plot, lots of great special effects, and it is fun to watch if you enjoy great fantasy.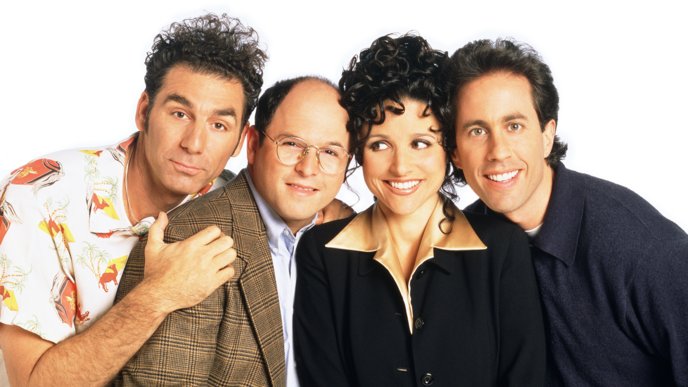 9. Seinfeld – A show about nothing that became the most popular show on television. Due to the comedic nature, and the brilliance of writing, it is somewhat timeless. I wrote a more extensive blog about the show a while back. If you enjoy a quirky comedy, this show is worth watching. It is on streaming services, and in syndication regularly.
10. M*A*S*H – An anti-war comedy that used the Korean War as a parable for the Vietnam War. It was very funny at first, then took itself too seriously in later seasons. It ran for twice as long as the war it was about, and the final episode was one of the most highly watched television shows of all time. As a child it was one of my favorite shows to watch in syndication, and I was old enough to watch the final seasons on television as they aired. As I grew up, I sort of lost my love for the show, though I will watch it if it is on, and there is nothing to watch.
These are the ten great television shows I think people should give some viewing time to. Everything on the list is subject to your own opinion.
Thanks for stopping by.
---
Later Gator Bandit
September 6th, 2018 by Proprietor
Burt Reynolds passed today, he was one of my childhood, and even now as an adult, hero. I use the term sparingly when it comes to describing other men, because that status is reserved for few whom I overwhelmingly respect and admire, Burt Reynolds was one of those men.
As a child, seeing movies was a special occasion. I grew up in an era where there were drive-in theaters. I saw Hooper, which I mention in two of my previous post (here and here), at Midcity Drive-In. Burt was incredible, he was the epitome of manliness. Something most actors lack these days. Burt proved he could act, just see Deliverance. Burt was also good in comedies, like Smokey & The Bandit, Hooper, and Cannonball Run. Ultimately, he was having a good time, and that showed.
Though his attitude tended to give people the wrong impression, which hurt his career, in the end, he dated and married very beautiful women, and had several affairs. Loni Anderson being a marriage that was stormy. But, Burt seemed to always be a genuine person.
When I read his biography, some of the things he wrote about shocked me, because he was being honest. Other things, I had heard about. His biggest regret was the nude photo he did for a magazine. Burt felt it hurt his chances at acceptance as a serious actor, and hurt Deliverances chances of being taken seriously. Though he did try to reinvigorate his career later, starring in Evening Shade, and eventually starring in Boogie Nights. Burt had his fans, and he even appeared in the cartoon Archer. Not only is the title character a big fan, but it is obvious the producers or creators were big fans.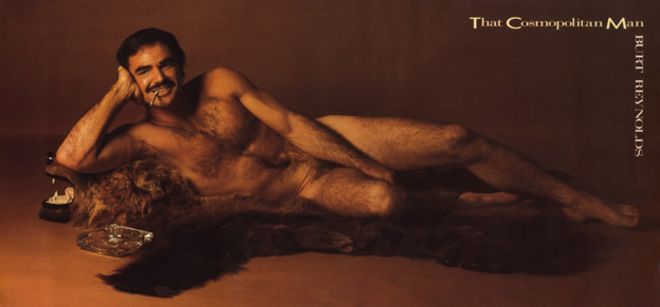 Burt performed a lot of his own stunts, could have been a professional football player, and was for the most part, a decent human being. There are many admirable qualities that he had. He will be missed.
Thanks for stopping by.
---
Cab, Shuttle, Rent Or Ride Share?
September 5th, 2018 by Proprietor
Las Vegas is the place I most frequently travel to. Wrote multiple blog posts (here, here, here, here, here, here, here, here, here) about the city, and most recently I wrote a blog about air travel delays. When I have travelled to Las Vegas, I have used various methods to get to my hotel/resort, and recently when I travelled to Boca Raton for training, I did a completely different method to get to the hotel.
There are multiple ways to get from the airport to your hotel. I will focus on Las Vegas, because of the frequency and diverse methods I have used. Taxi cabs are the standard and most used method of travel. McCarran International Airport has a massive taxi area for people to queue up and get taxis. The operation is very extensive, and well run. Depending on how busy the taxi area is, it might take a few minutes to a half hour, but you will get a taxi. Unfortunately over the years I have soured on taxis. I was long hauled a few times, and after that, I moved to alternative methods. The only time I now use taxis is getting from one hotel to another.
The method I switched to was shuttle buses. Some off strip properties have shuttles that travel from the airport to their hotel, but you have to check the websites of the hotel to find the route schedule. At McCarran there is several shuttle services that take people to hotels on the strip. Strip hotels cannot offer shuttle service due to various laws. One reason given is that the various shuttles from every hotel would add to the massive traffic problems at McCarran. I used a shuttle the first time I went to Las Vegas, and that turned me off completely for a long time. At the time of my first trip, pre-cellphone, it was a very basic set up. You purchased a shuttle ticket, and the driver told you when to wait for the shuttle, because the shuttle was supposed to arrive at the hotel regularly at a specific time. When I waited at the shuttle stand at the appointed time, the shuttle never came, and I had to get a taxi.
Now shuttle services are far more sophisticated and with modern smartphones, very convenient. A round trip shuttle ticket is less than $20. Which is cheaper at times than ride share services, like Uber or Lyft, and far less expensive compared to a cab. The last shuttle I used when I was in Las Vegas cost $17 round trip. $8.50 per trip. Uber and Lyft were charging $13 for the same trip and a cab cost $15, that was before tip. When it came to tipping the shuttle driver, I handed the driver a dollar each way, so tip was an extra $2 overall. Uber, Lyft and the cab expect a minimum of 15% as a tip, and it worked out to a minimum of $3. Unless something happens that sours me to using shuttles, I will continue to use them to get from the airport to hotel in Las Vegas. Unfortunately shuttles are not available at many airports, so you have to check, and sometimes they are expensive. There were shuttle service option from West Palm Beach to Boca Raton, but they were as expensive as taxis. Though the Uber seemed to be costly.
Ride shares such as Uber and Lyft are now being more frequently used. For the training trip I took to Boca Raton, I used Uber to get from the airport to the hotel and when I got home, from the airport to my house. It was convenient, and I will use either when it comes to getting to and from one destination to another. When I am in Las Vegas though, using either ride share service to get from the airport to hotel is only an option of last choice. It still seems a bit disconcerting to me to get into someone's car to get home or go from point A to point B, but it is really no different than a cab. A stranger is picking you up and dropping you off. To be honest, I cannot really say if Uber or Lyft are less expensive. Friends and family who frequently use ride shares claim there is a definite costs savings and convenience factor.
Then there is ultimately the rental car. I have rented a car in Las Vegas, the first time was the last time. Las Vegas traffic is not terrible compared to a lot of cities, until you hit the strip. Then it is gridlock. When traffic is busy on the strip or even on side roads, it is a headache. Also, with a rental, you have to park it, and walk to where ever you are going. Unless you valet, which is no longer free in Las Vegas, and parking is no longer free as well, with a rental car you seldom get the door to door convenience of ride shares or taxis.
Rental cars are also exceptionally expensive. There is the daily rental fee, taxes (usually doubling the actual cost), and gas costs. You have to fill the tank or pay a fee. If you have no idea where you are going, then a GPS or your cellphone has to be used.
There are many methods to get from point A to point B when it comes to travel. Taxis are usually the more costly option, and may not be available in smaller cities. Shuttle services are costly, and not often available option as well. Rental cars can be available, but if your flight is delayed, you might not be able to get the car from the service. Uber and Lyft are the most often frequently convenient and available service, but then again, it depends on where you travel.
These days, it is best to research where you are going. Most major cities in the US and even in the world have all the convenient transportation methods available. It depends on your tastes and what you want to do. When my brother and his wife went to Italy, he had prearranged for shuttle services to pick him and his wife up at the hotel and bring them to the airport. It was not cheap, but it was safe and reliable. Friends have used taxis to get from the airport to hotels in major cities like New York, and have spent $$$ to do so. Yet, the door to door convenience was worth the effort. Co-workers who frequently travel recommended ride shares. For me, unless I travel to somewhere other than Las Vegas, I will keep using shuttles or taxis.
Thanks for stopping by.
---