Good Bye David Cassidy
November 22nd, 2017 by Proprietor
My introduction to David Cassidy was like many people my age, Partridge Family reruns in syndication. Sadly today, David Cassidy passed away.
The Partridge Family was very much a show in it's time, but revolutionary for it's time. Though not as timeless as the frequently blogged about Brady Bunch. David played Keith Partridge, the obviously musically talented one of the family. When paired with his stepmother Shirley Jones, the singing was brilliant.
David became a teen idol and superstar for a few years in the 1970s. Girls loved his dreamy eyes and long hair, which was not that long compared to many rock stars later. Sadly his career did not continue to go well, and he hit the rough patches most former television teens hit. He did 8-Track Flashback for VH1, and a few other nostalgia shows.
It is sad to see those whom brought some from of joy to your life pass away. To me he will always be Keith Partridge, the gentle, but talented lead of the Partridge Family.
Thanks for stopping by.
---
Star Wars: Galaxy of Heroes
November 19th, 2017 by Proprietor
In the interest of diversifying the content of the blog, this is the third post in a row, I am not doing Brady post, and the second game post in a row. There are some Brady posts written, but I am crafting them a bit. Also, some blogs about blogging in the future. Gotta keep things fresh.
I have been playing Star Wars: Galaxy of Heroes for several months now. I admit to spending some money recently. Though I have been against doing so and stated such in past blogs. There is a Nightsisters Character, Old Daka, whom I wanted, and in spite of my best efforts, was unable to get shards for her. Then there is the impatience factor.
One of the keys to being successful in a free to play game, is patience. The one thing I greatly lack, is patience. I have gotten better over the years, instead of being a two year old on sugar rush, I am a three year old. It might take you two months to get a character in SW:GoH, but if you have patience, it will happen. Along with patience, there is the playing it smart aspect. YouTube is loaded now with fellow gamers giving advice on how to play it smart.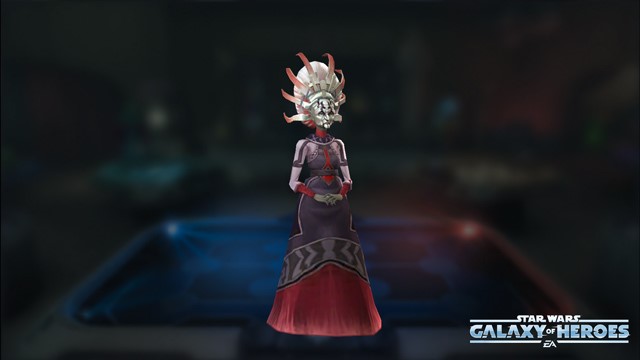 Shards are the way to build a character up. Each level up requires more shards. The only way to earn shards in SW:GoH is to play events or do the holo tables or you can pay money. The holo tables are battles that allow you to earn character shards. Once you have completed the battle, and won at a three star level, you can simply mine for shards.
My mistake in regards to Old Daka, due to impatience, is in not playing the holo tables. Recently I was playing the Dark Side of the holo table and won a battle that gave me an Old Daka shard. Since I won the battle to the three star level, I can go back and mine Old Daka shards. If I had done this before, it would have taken me an extensive amount of time to mine for Old Daka shards, but I would not have had to purchase the character. Oh well, lesson learned.
Mining for shards means you just use Sim Dollars to pay for possible character shards. Sim dollars are earned when you complete daily tasks or get power ups once a day. Yeah it is intricate, but fun.
Events happen from time to time. In order to play an event, you might need certain characters whom are at a certain level, and/or on the light or dark side. The events are tiered. Winning each tier will give you a certain number of shards for a specific character, as well as loot to build up characters. Recently I had played the Nightsister events, and got Mother Tala, and I had tried to get Old Daka. Though I did not have certain characters built up enough to win. There was also the First Order Events where I breezed through to get Kylo Ren without Mask, and his ship, as well as First Order Tie Pilot with ship.
Now I plan on focussing on holo table battles. Because I am impatient, I was not focusing on holo table battles. Each battle takes time. Most of the time I play SW:GoH during breakfast before I go to work. When I get home, maybe after everything else is dealt with, I will play the game for a few minutes, usually to mine for shards for certain characters I want. Now I realize it is better to open up the entire holo table as well as the canteen table. I can go back to the battles where I won with one or two stars only, and since I have more powerful characters than the time I had originally played, I can get those battles to three stars.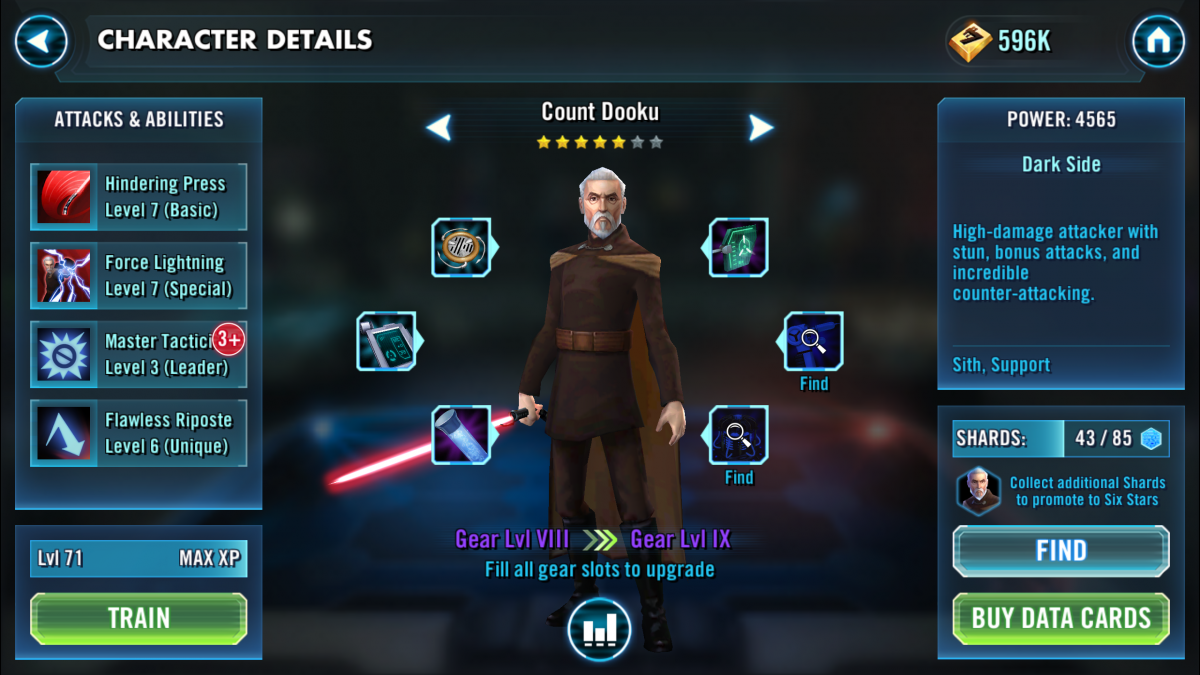 As stated, getting a three star means you can just spend sim dollars to possibly get character shards. Unfortunately you have to spend multiple sim dollars on the battle. Usually there is a 30% chance to get a character shard. That is why in the daily achievements list, you have to play three dark side and three light side battles. Sim three hard dark side and light side battles of a character you want to get, and you will probably get one shard. The three hard battles count to the daily achievement of hard won in which you have to win 10 hard level battles.
3 Sim dollars = 1 (possible) Character Shard. 3 Hard Battles Won count toward win Light Side or Dark Side battles as well as Hard Won Daily Achievement. Spend 6 Sim dollars and get 2 character shards as well as clear away two daily achievements (Light and Dark), and be sixty percent complete of the Hard Won achievement.
Got to love the math and logic of the game.
Thanks for stopping by.
---
Gaming Gamers
November 15th, 2017 by Proprietor
As video game companies begin to understand the potential to make real money via in game play, the parameters of their business model are going to change. It makes sense to some extent that people are going to become upset when the changes happen.
The current angst wave against EA for preventing favorite characters in the upcoming Star Wars: Battlefront 2 from being available right away is a direct result of the business model change. EA viewed fan favorites, like Luke Skywalker or Darth Vader as a possible way to make more money. Those characters are products to the company. In the first Star Wars: Battlefront, there might not have been the incentive for holding back characters. Now there is incentive.
Granted, paying $60 for a game, and not being able to play a fan favorite is a shock. EA made a bad choice. Most people who would purchase Star Wars: Battlefront 2 are looking to play a certain character right from the start, that is why the game is being purchased. From a business stand point it does not make sense. Putting more valuable assets behind a paywall if you would, means players are either going to have to play the game long enough to earn the in game credits or spend real money to unlock the more favored characters right away. Buy putting the favorites behind the wall, the thought was people will pay more. Though people paying $60 already feel like they paid enough.
EA already has a way to make more money through game play set up. EA could have sold a copy of Star Wars: Battlefront 2, allow purchasers to unlock a limited number of characters, fan favorite or not, and then charge if the player wants to unlock more characters or bulk up their character's faster. EA already has the model built into the Star Wars: Galaxy of Heroes app for the smart phones. You do not get too many choices with a free app, but spending $60 on a game should allow you choices.
I have not played the predecessor game, Star Wars: Battlefront, so I am not overly familiar with the game mechanics. But, my guess is, it has something to do with battling using Star Wars characters. If you chose to play Darth Vader, EA could put up paywalls in the form of downloading more Stormtroopers or specialized Stormtroopers for Darth Vader to command. How about purchasing an AT-AT? How much would a Star Destroyer go for?
With the dawn of the internet, gaming has changed. Companies no longer are limited to selling a copy of the game, and having to include everything in that copy. Now companies can sell things to improve the play. Things will become more interesting as computers become more powerful.
EA sent me a notice via Star Wars: Galaxy of Heroes. Battlefront was letting me get a 4 star ranked Kylo Ren. Only catch to this one time offer, it would cost $15.99. Nothing is free anymore.
Thanks for stopping by.
---
Off Strip Casinos
November 12th, 2017 by Proprietor
Not doing a Brady post, working on a few other things. So, I decided to do a Las Vegas post.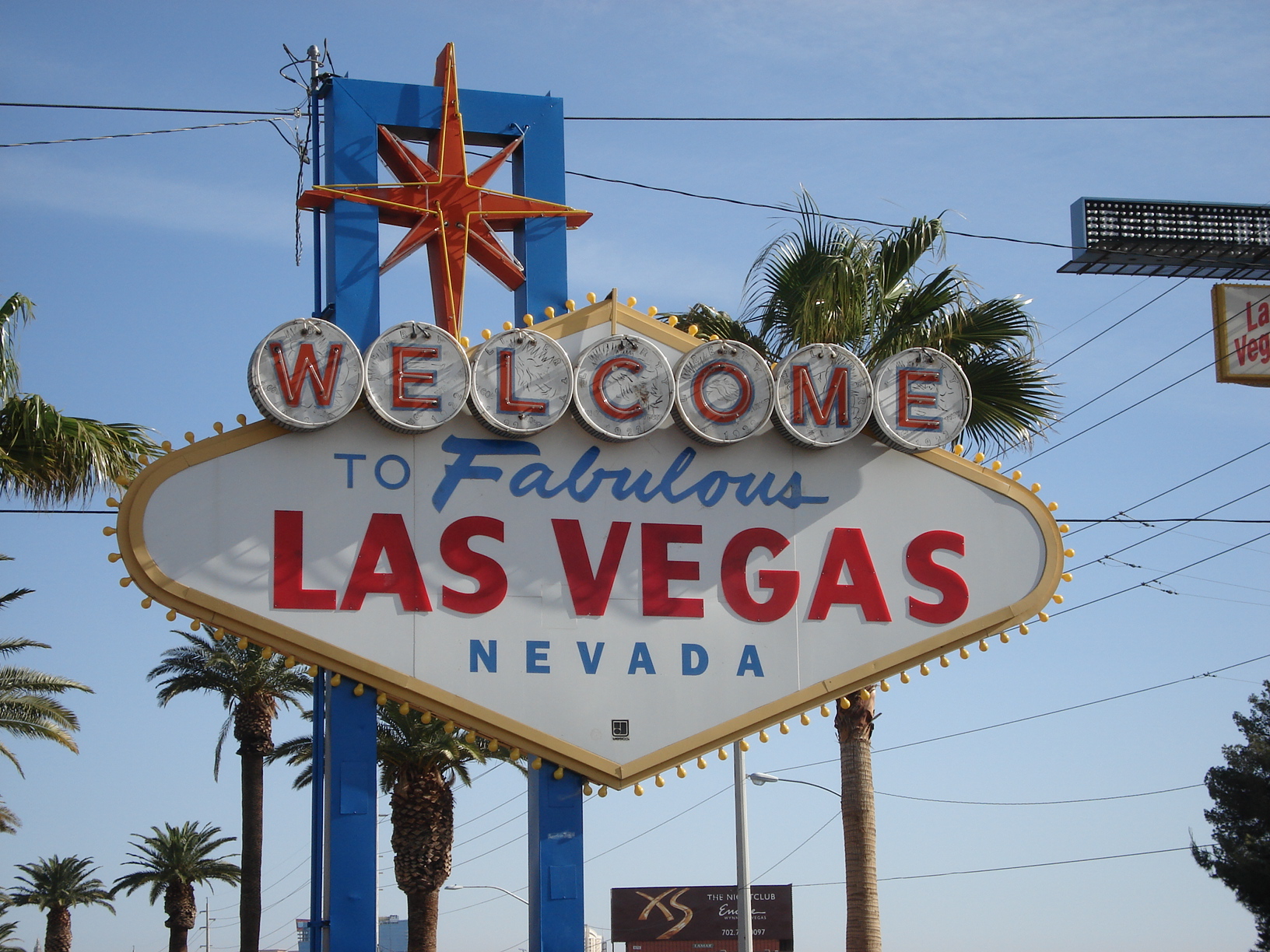 There are plenty of off strip casinos to stay at, and they are wonderful places to stay. Some are reasonable in price. Though like resorts on the strip, many charge a resort fee, so the $30 a night room rate might wind up being more like $60 +tax. Just pay attention. I have visited all the places mentioned below, and enjoyed going to them. I either took a shuttle or went via rental car or taxi when I was in a phase where I wanted to get off strip and visit outlying properties or the local's casinos.
Palms – This is the only off strip resort I have stayed in, and it is one of my Top 10 places. The rooms are nice, and there is a decent spa, as well as pool. Palms caters mainly to hip, young trendy crowd, but even a middle aged or oldster can stay. The casino is decent size, the range of food prices and selection go from fast food to 5 star gourmet. So you can grab a quick fast food breakfast, go about your day, then sit down to have a very good gourmet meal at night. If you want to travel somewhere else or get to the strip, transportation availability ranges from free to about $10 for a cab. The free form of transportation comes in the form of two shuttles. See Gold Coast and Rio.
Gold Coast – Right across the street from the Palms. It tends to cater to the blue hair crowd, but the casino is really nice. It has a selection of restaurants and a buffet that is for those seeking affordability. The Gold Coast offers a shuttle that will take you to The Orleans or to a parking lot at the back of Bally's on the strip. You have to walk from the parking lot to get to Bally's and the strip, but the shuttle is free, so tip the driver a $1.
Rio – Owned by Caesars, it is an all suite hotel. The casino is very large, and it offers a Carnival In The Sky show every couple of hours. There are multiple buffets, the Carnival Buffet has a massive food selection, and is very reasonably priced. The Seafood Buffet focuses on seafood, for the price, if you love seafood, it is worth it. There is also free shuttles to Bally's on the strip or Harrah's. Choose either one. The Rio is also a decent walk from the Palms, but if you have walked up and down the strip, it is not a big deal.
The Orleans – The only way to get here is by cab or the free shuttle from Gold Coast. It offers a large casino that tends to cater to the locals crowd, but it is a fun place. The machines and tables are lower limits as well. The food court offers a decent selection, and there are some decent restaurants.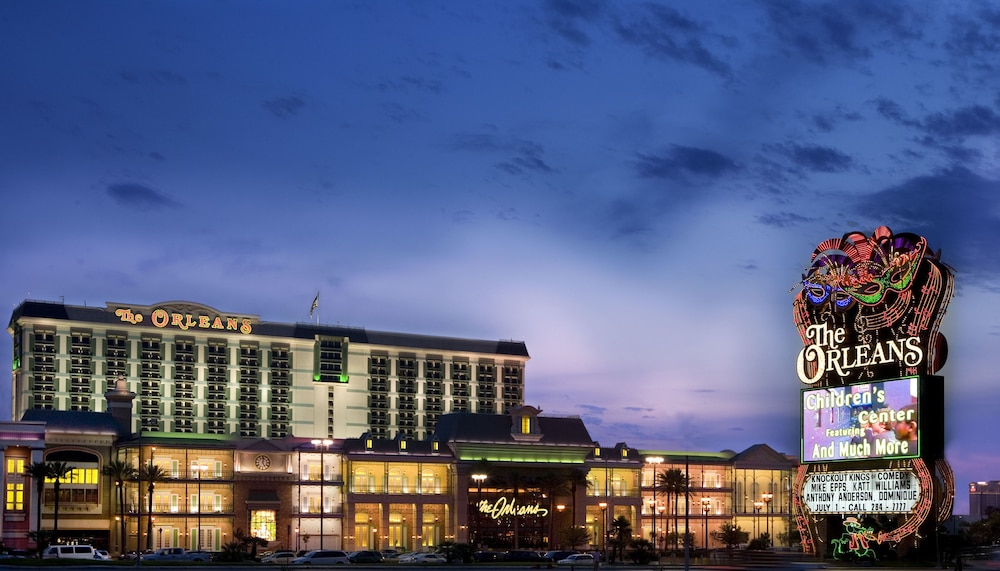 Green Valley Ranch – This casino is actually in Henderson, and was featured in a short lived reality show. It is a large casino, with a food court and high end dining, as well as across from a shopping mall. It is worth going to, I enjoyed the place. Except the cab ride will be expensive, so if you rent a car, and want to go to outlying casinos, add Green Valley Ranch as a destination.
M – This casino is on Las Vegas Blvd, except it is a good twenty minute drive or more south from Mandalay Bay. If you go to the Fashion Show Mall, there is usually a shuttle that runs from 11AM to 9PM that is free, and mainly intended for guests, but the shuttle attendant has not kicked anyone off for just wanting to go to the casino. It is a very nice resort, and the casino is a decent size.
Red Rock Resort – Way out west by the Red Rock National Park, it was in Rock of Love Season I, as well as a few other reality shows. Beautiful casino and resort overall. Rental car to outlying casinos is best way. They do have a shuttle that goes to Fashion Show Mall on the strip, but shuttle times are sparse. The shuttle is meant more for guests who want to go to the strip, and then return.
Palace Station – Not too far off the strip by Las Vegas standards. It is a good sized local's resort. I did not have any luck in the casino. This is also the place where OJ was arrested. If you rent a car and drive, there is a nice sized parking lot.
Boulder Station – Sister property to the Palace Station, but it is out on the Boulder Highway. Nice sized local's casino. Worth going to if you rent a car and decide to go to outlying casinos. The casino is large with a good variety of games. Since it is meant for more drive in business, there is plenty of parking.
Sam's Town – A large local's casino/resort. There is a shuttle bus from Harrah's that will take you there or you can rent a car. The lower stakes table games and machines are fun to play.
South Point – It is on Las Vegas Blvd. and maybe ten minutes south of Mandalay Bay. The casino is a decent size, and overall it is a decent place to visit for a little lower stakes gambling. There are some good restaurants, and the resort has some different amenities.
Hard Rock – This place is on my list of places I want to stay. It caters to the LA crowd, and younger party crowd. When I first went, the casino was small, but Hard Rock expanded. The memorabilia that is throughout the casino is wonderful to see and covers a broad range of music history. A trip out to just gaze at he memorabilia is worth the effort. There is several very nice restaurants to eat at, and the Cafe restaurant has excellent food. The Hard Rock offers a shuttle, except the cab ride is probably the best way. The cab ride out is about $15 with tip depending on where you get the cab. I recommend taking a cab from Planet Hollywood for the least expensive ride. If you rent a car and are driving to outlying casinos or from outlying casinos, stop at the Hard Rock.
Thanks for stopping by.
---
Brady Twin Brady
November 8th, 2017 by Proprietor
Back to a Brady post.
Several times in the Brady Bunch, an actor played their own twin of sorts. The first time a split screen technique was used was during the Sargent Emma episode. Ann B. Davis played Alice and her look alike cousin Emma. Robert Reed, and Florence Henderson played geriatric versions of themselves as well. In the final season, Christopher Knight playing Peter bumps into a new student at school, Arnold, who looks exactly like him, except for glasses.
Sergeant Emma might have looked like Alice, but there was no attempts to fool the family. Alice was going on vacation, and someone had to take over to help Mrs. Brady with the six children. Emma had retired from the military, a sergeant in charge of a mess hall, so she was used to feeding a lot of hungry mouths. Emma also was far more strict than Alice. She took charge of the children with military precision, and within a week the Brady House became Brady Bootcamp. After suffering through calisthenics and early morning runs, the Brady's were grateful for Alice. The Brady's had planned to celebrate Alice's return with a cake, but like most comedies, a misunderstanding happens, and instead of having a welcome home party for Alice, they throw a goodbye party for Emma.
Florence Henderson played her look alike great aunt, Connie Hutchins, who was a country woman who lived life to it's fullest. The girls wanting to play match maker, decided to set their great aunt up with Mike's grandfather, Judge Henry Brady. Like most relatives that show up in the Brady Bunch, they were never at the wedding, and were convenient plot devices. Carol's aunt and Mike's grandfather are not immediately taken with each other. The Judge being uptight and serious, the Aunt being loose and not serious. A dinner planned by the children causes a divide between the two oldsters, and the Judge storms off. The children switch to plan B, and have the two youngest, Bobby and Cindy go to the park with their senior relatives. Both realize that they were set up, but see each other in the same way the children see them, and decide to give the relationship a go. Mike and Carol catch Carol's aunt sneaking out of the house, because she was going to elope to Las Vegas with Mike's Grandfather.
Arnold looked like Peter, except he had glasses. Peter being mischievous decided to play a trick on his family. Arnold came over, took off his glasses, and went into the Brady House to see if he could fool the bunch. Arnold walked through the family room, past Bobby, Cindy, and Cousin Oliver, who were playing checkers. Though Peter was known to enjoy a good game of checkers, Arnold did not, and passed. Once he was in the kitchen, Alice offered him some pie. Peter was allergic to strawberries, so Alice baked a lemon pie. Instead, Arnold wanted the strawberry, and so Alice complied figuring Peter was going to suffer later. Then Jan walks in needing help with her social studies, Arnold is instantly in love, he had good tastes. After helping Jan, Arnold then promises Mike he would date the bosses niece on Saturday, not knowing that Peter had a date. Arnold then left the house, and told Peter everything went well, not telling Peter he had a date.
Once Peter enters the house, he instantly wants to play checkers but is rebuffed by Cindy, Bobby, and Oliver. He enters the kitchen, and decides he wants lemon pie, but is rebuffed by Alice, and reminded he had eaten Strawberry pie. Peter fakes an itch, and as he is leaving the kitchen, Jan returns asking for help with her math, but Peter is a total jerk. Saturday rolls around, and Peter is ready for his date, except, he is reminded by his father that his bosses niece is coming over. Peter is trapped, so he calls Arnold. Soon hilarity ensues as Peter tries to entertain both girls while Arnold comes over to entertain the bosses niece. The whole thing collapses, when Peter leaving with his date, bumps into Mike and Carol whom were returning because Mike forgot his speech notes.
Oddly enough, Peter played the part of Benedict Arnold in a school play, and hated the razing he got for playing a traitor. Which sort of brought another form of story synergy to the Brady House. Peter played Benedict Arnold and would then Christopher Knight played Peter's twin, Arnold. When the Brady's went to Hawaii, Vincent Price talked to a tiki named Oliver, and the Brady's last season they had a cousin named Oliver. Both Arnold and Oliver were on the last season of the Brady Bunch before the show was cancelled. Make something of the word soup and conspiracy thought.
When actors have to play two rolls in the same episode, does this mean they get double the pay? Or is it split screen time between the two rolls?
Thanks for stopping by.
---