Mammoth Hunting
December 16th, 2018 by Proprietor
This week's video, I return to Skyrim to hunt a mammoth at very low level.
---
Hulu Top 10
December 12th, 2018 by Proprietor
It is nearing the end of the year, and everyone starts releasing a top 10 list. This year, I decided to do a top ten list of what I watched on Hulu throughout the year.
My criteria was basic. Did I watch the show more than once over the year or did I binge watch the show. Also, did I actually enjoy what I was watching. My filters lead to some interesting results. The order in which I am posting the shows has nothing to do with favorability. I just needed to put some order to the list.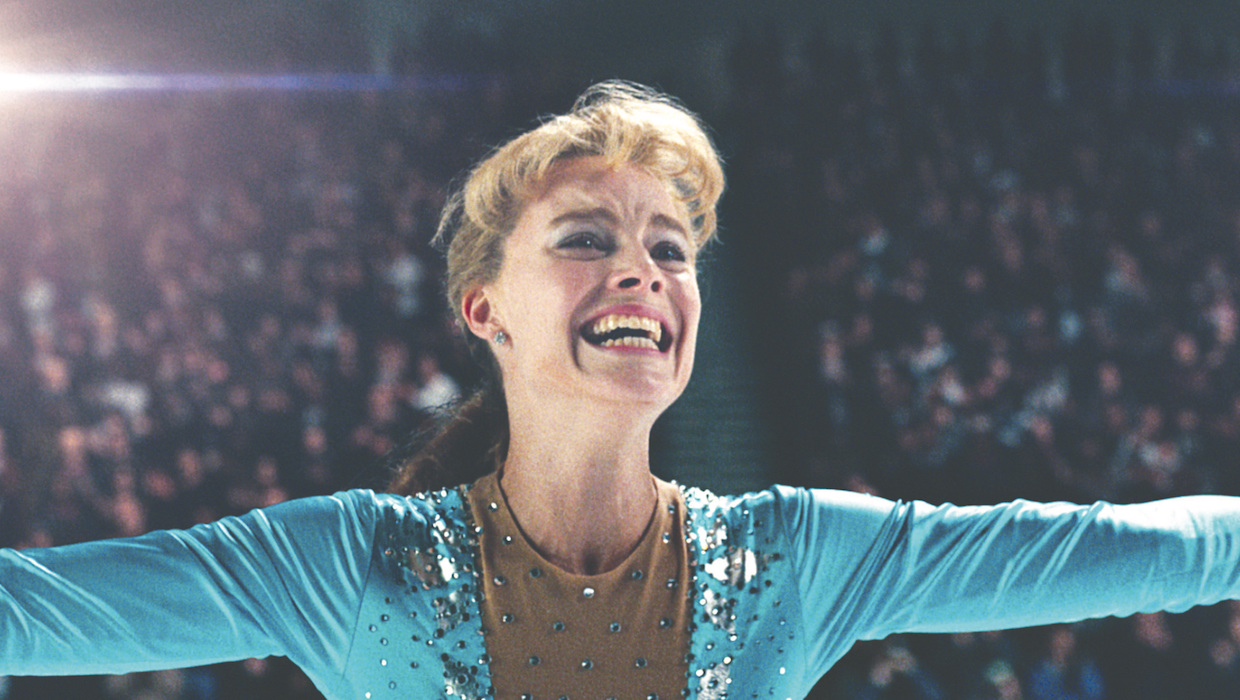 1. I, Tonya: Not a show, but a movie. The second this movie came to Hulu, I watched it. I even wrote a post about the movie. This movie was dark humor, and a mocku-mentary that was awesome. It has sort of become a go-to watch for me. In other words, if there is nothing I am interested in watching, I will go to this movie. It is still a good watch, even for the fourth time I have watched it.
2. The Venture Bros: I have a tendency to want to watch cartoons during Saturday Morning. I grew up on Saturday Morning Cartoons. I started watching the Venture Bros and it was good. It filled my desire for a Saturday Morning Cartoon, and it was a parody of some of the old cartoons I used to watch. I am of the opinion that The Monarch and Doctor Venture are somehow related. Related genetically. Either half brothers or clones, since it is their constant battle that seems to be the main focus of the show.
3. Archer: Another form of Saturday Morning Cartoon watching. The show grasped me in the way that the main character was so self centered, detached, and yet successful. I spent several months of Saturdays binge watching the cartoon, and rotate it with the other cartoons on this list in regards to watching it on Saturday.
4. Rock of Love (1-3): The entire three seasons of this show, which I own on iTunes from the Apple Store, was available on Hulu to watch. The important part, the show was un-edited! This meant, I could hear the curse words, AND YES! See boobies. Some of the women on the show had spectacular bodies, and to cover up certain parts with black bars was distracting. The un-edited aspects appealed instantly to my puritanical interests. Plus I thoroughly enjoyed the "of love" type shows, when VH1 had broadcast them, even edited with words being censored with noise or body parts being covered with black bars.
5. Daisy of Love: A spin off show from the #4 spot. Again it is un-edited, so there is some appeal. I have re-watched the show multiple times, just for something to watch, because a lot of the current offerings on broadcast television networks is so unappealing.
6. Brady Bunch: Yes, Hulu does not have all the episodes available, but all the seasons are available. I have the Shag Rug Collectors Edition of the Brady Bunch, but it is so much easier to just stream on Hulu, rather than take a disk, put it into the Blu-Ray player, click play all, and watch the episodes. I have written numerous, over 50, blog posts about the show, and my love for it only grows.
7. The Curse Of Oak Island: I am familiar with the story of Oak Island through various crypto sites, and shows, so the availability of watching this show on Hulu immediately intrigued me. I binge watched the first season through the fourth season, and now season five is available, so I am watching that.
8. Storage Wars: Even though I feel this show has essentially Jumped The Shark, it is better than a lot of shows available to watch. New seasons have become available on Hulu, so I have returned to binge watching the show. Yuuupe!
9. Rick And Morty: Another form of Saturday Morning Cartoon concept, that I blogged about. When I finish with Archer or Venture Bros., I watch all the available episodes of Rick & Morty. Reviewing the cartoon gives me greater appreciation for the details.
10. F*ck, That's Delicious: A Hulu original, produced by Viceland, the show was interesting, and I watched the episodes. Then I went back, and watched them again. I love good food, and exotic food, that is why this show appealed to me. The way everything is presented, the main host, Action Branson seems to enjoy two things, smoking pot & eating.
That is my top ten for this year. As always, thanks for stopping by.
---
Jyn Erso Unlocking
December 9th, 2018 by Proprietor
Unlocking of Jyn Erso in Star Wars: Galaxy of Heroes.
---
The Change
December 5th, 2018 by Proprietor
I do not really watch NFL games anymore, but I do pay attention to what is going on. Most professional sports are nothing more than a boondoggle to the taxpayers, that aside, and a few other things, I really no longer see the thrill in professional sports in general.
This past Sunday, the Green Bay Packers, fired Mike McCarthy. It was a while in coming, and the only real reason Mike continued to hold onto his job was Aaron Rodgers. Even though Mike "kept" the Packers competitive in the NFL for a long time, it had more to do with the QB(s) who played the past 13 years.
This past Sunday, the Green Bay Packers, fired Mike McCarthy. It was a while in coming, and the only real reason Mike continued to hold onto his job was Aaron Rodgers. Even though Mike "kept" the Packers competitive in the NFL for a long time, it had more to do with the QB(s) who played the past 13 years.
When Mike McCarthy started his career at Green Bay, Brett Favre, was the quarterback. After Favre left, it was Rodgers. With Rodgers, it took only four years for the Packers to get to the Super Bowl under McCarthy, but it was McCarthy's bad decision that cost the Packers a second shot at the Super Bowl.
Back in 2011, the Packers were winning every game. The only loss was to Kansas City, and it was due more to the players looking forward toward the Detroit Lions. After the whole playoff picture took shape, it turned out the Lions game was a "meaningless" game. The Packers would not only get home field throughout the playoffs, but the bye week. So, McCarthy being the genius he was, sat out most of the starters. McCarthy chose to sit out his starters, rather than risk injury. Ultimately sitting the starters took them out of game mode for nearly three weeks. Because of the lack of play, the starters were out of synch. Did he ever hear what happened to Indianapolis and Peyton Manning? Nope. Why would history repeat itself? It did. Green Bay looked like a high school team against the New York Giants.
Play very conservatively was McCarthy's style. This was the hallmark of McCarthyism in Green Bay. That was one reason the Packers lost a few games. Second was McCarthy's poor time management. Since 2010-2011 season, the Packers never returned to another Super Bowl. Quarterbacks of a similar character to Rodgers, have gone to multiple Super Bowls, win or lose. Brady the most outstanding.
The fire McCarthy drum was beating a long time. The injuries to Rodgers, keeping him out of the 2013 season, then the 2017 season being a bust, it was obvious that McCarthy was not a great coach. Except, he kept his job. Probably for a few more years than he should have.
With the 2018 season now a washout, the Packer loss to the Cardinals made it obvious, McCarthy must go. I cannot say that McCarthy was a bad coach, his record would prove different, but a lot of it had to do with Rodgers being QB. Why could McCarthy not get the Packers to more Super Bowls with Rodgers as QB? Some will argue it was the Packers system of drafting rookies, and not bringing in veterans to key positions. Yes, I can agree with that somewhat. Yet, when veterans were brought in, the Packers still did not produce a Super Bowl appearance.
McCarthy will more than likely find a job. There are teams out there who need a good coach whom does have the winning mentality. The question is, do they want to win or get to the Super Bowl?
Thanks for stopping by.
PS: It was Mike McCarthy's decision to sit the starters in 2011 that cost me $1000. I was in at the start of the season, the Packers looked unstoppable, and I had won some money from a slot machine. I decided to bet on the Packers to repeat the NFC Championship and a Super Bowl win. I would have won a total of $1000 for a $150 in bets. So, maybe my jubilance in McCarthy's firing and bitterness reflected in this post are due to some personal issues.
---
Cad Bane Unlocking
December 2nd, 2018 by Proprietor
The bounty hunter, Cad Bane unlocked in this video.
Thanks for stopping by.
---