Taps Major Winchester
March 3rd, 2018 by Proprietor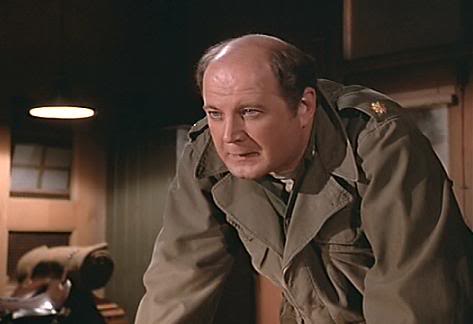 M*A*S*H was part of my life. From early childhood to teenage years. David Ogden Stiers passed today. Major Winchester, played by David Ogden Stiers was a replacement for Major Burns, played by Larry Linville. There had been a shift of sorts in respect. At first Hawkeye and BJ, played by Alan Alda and Mike Farrel, picked on Major Winchester as relentlessly as they picked on Major Burns, but eventually he became respected and admired by his compatriots.
David Ogden Stiers was part of a television show that I have a great deal of love and respect for. Granted, my tastes have changed, and the nostalgia associated has altered, but the television show remains one of the greatest ever produced. M*A*S*H still holds viewership records, even when the show was at it's least appreciated, that dwarf current television shows.
Major Winchester, played by a great actor, was part of the show. There was no more perfect actor for the character than David Ogden Stiers. He will be missed by fans, but his legacy will live on.
---